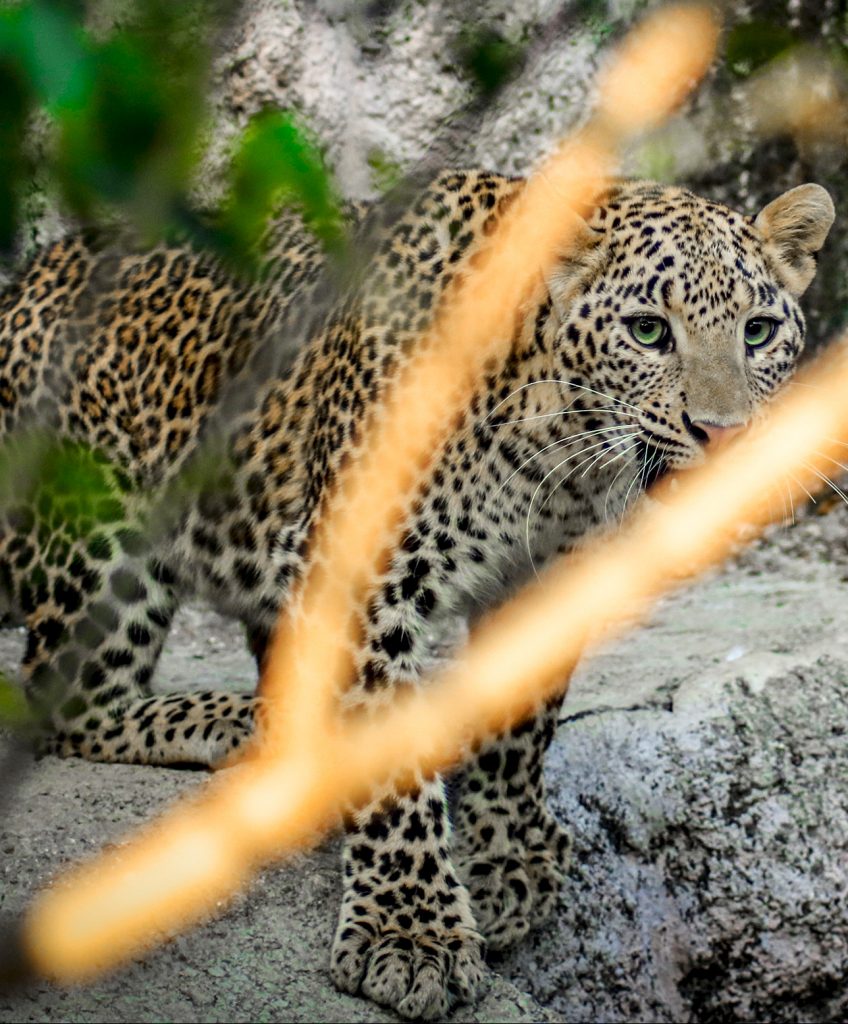 Age: About 1.5 years old
Sex: Female
Age at the time of rescue: 3 months old
Personality traits: Playful and shy
Recognisable features: Green eyes, small ears
Present health condition: Perfectly healthy. Not undergoing any medical treatment; vaccination and deworming done in January 2020.
Facility: Manikdoh Leopard Rescue Centre.
Closest to: George, brother and litter mate.
Favourite activities: Climbing trees
Special needs: None as such, she is young, energetic and playful.
Keeper name: Salim
Background history: Natalie was rescued in April 2019, along with her brother, George, as cubs from a village in Maharashtra. Their mother's dead body was found near a well, while both the cubs, scared and timid, were found in another dry well that was 50 feet deep. The orphaned cubs were brought to the Manikdoh Leopard Rescue Centre for lifelong care.