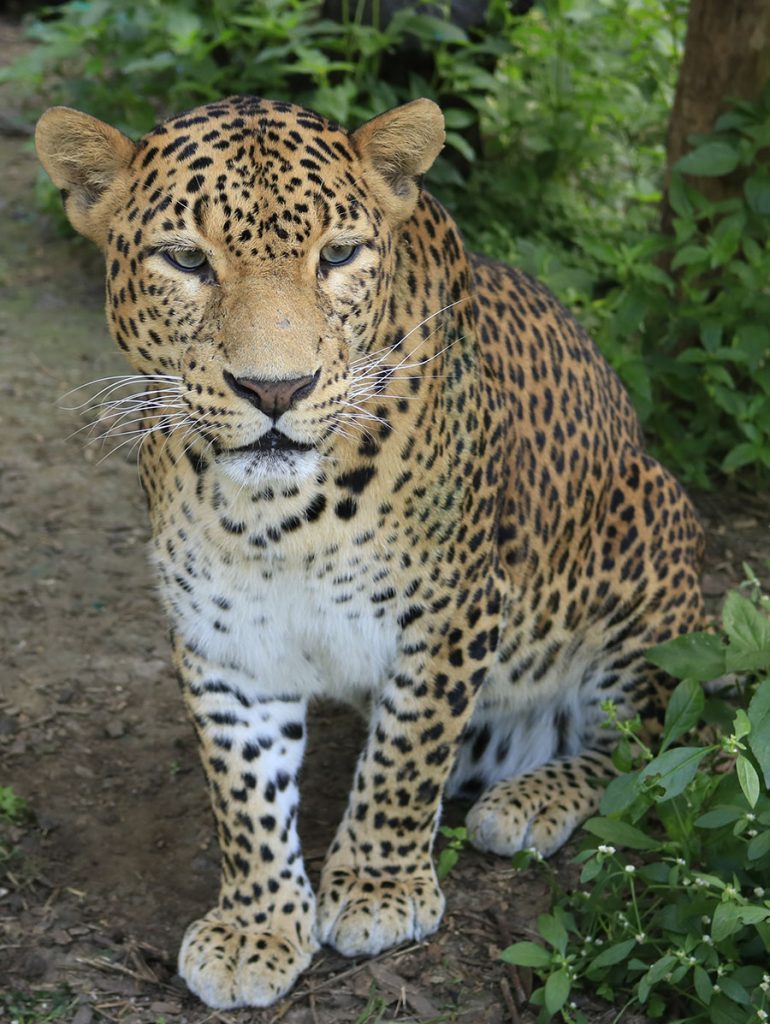 Age: 15 years old.
Sex: Male.
Age at the time of rescue: approximately 4 years old.
Personality traits: Very active & playful. Is extraordinarily dependent on Ganesh.
Recognisable features: Missing one limb; was caught in a jaw trap.
Present health condition: Healthy, currently not under any treatment.
Facility: Manikdoh Leopard Rescue Center
Closest to: Ganesh
Favourite activities: Climbing log platforms.
Special needs: As Vitthal only has three limbs, his enrichments have to be designed accordingly.
Keeper name: Shivaji.
Background history: Vitthal's story started in a small forest-fringing village in Maharashtra where he fell victim to a snare trap, which has turned into a recurrent threat to wildlife in India. He was foraging in the forest when his right paw got trapped in the crude snare, putting him through extreme agony by tightening further every time he moved to free himself. When our team heard of his condition, they immediately rushed to the spot. Every minute was critical as Vitthal was in dire need of immediate medical intervention.