Hailing from the Northernmost state of India, with its breath-taking mountains and picturesque valleys, is Shabir Ahmed Bhat, our bear keeper at the Wildlife SOS Dachigam Bear Rescue Centre, Jammu and Kashmir. What makes Shabir the keeper of this month is his unmatched enthusiasm towards working for the betterment of wildlife and the efforts that he has made at an individual level to encourage co-existence in local communities from a very young age.
Shabir has been working with Wildlife SOS for 8 years now as a bear keeper who has been looking after the four Asiatic black bears and one Himalayan brown bear that are under lifetime care at the Dachigam Bear Rescue Centre. Shabir shares a special bond with one of the black bears, Julie and a brown bear, Sebastian, who were both rescued from situations of man-animal conflict in Kashmir.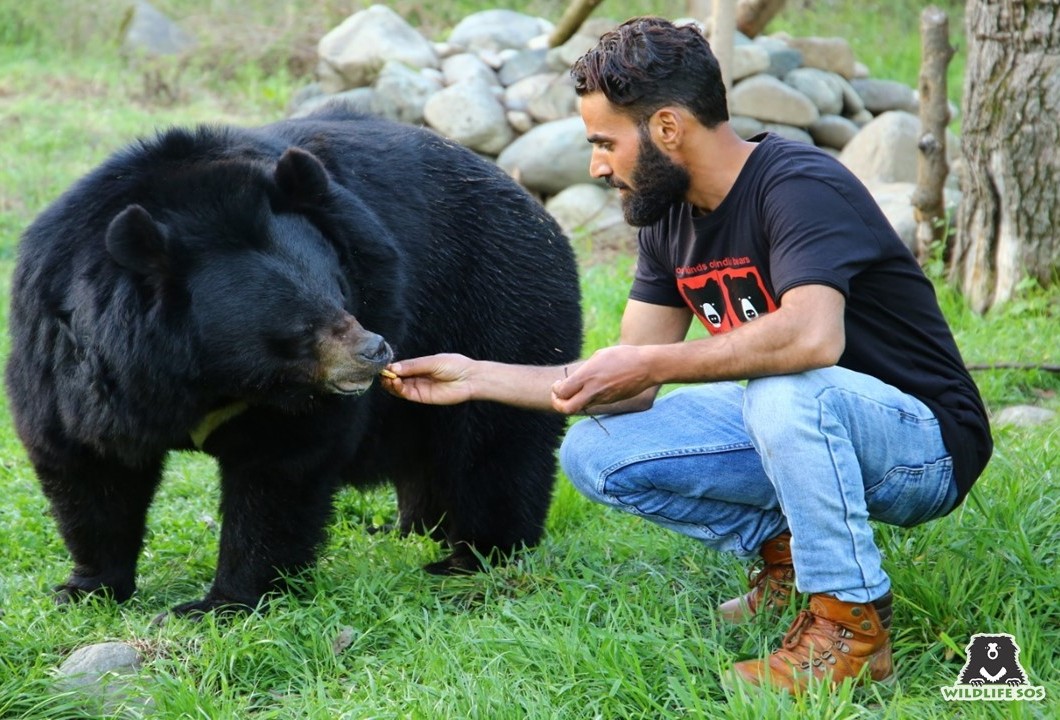 In a candid conversation with Shabir, he talks about what inspired him to work for animals, his experience as a bear keeper and many more things!
"I joined the Wildife SOS Dachigam Bear Rescue Centre in 2012, with a great love for bears. Hailing from the nearby village, I understood the gradually increasing severity of the human-bear conflict and the perception that local communities have towards these bears is deeply flawed! It bothered me immensely that the communities that are supposed to protect these animals are actually targeting them, so I started speaking to them and convincing them about co-existence with these bears.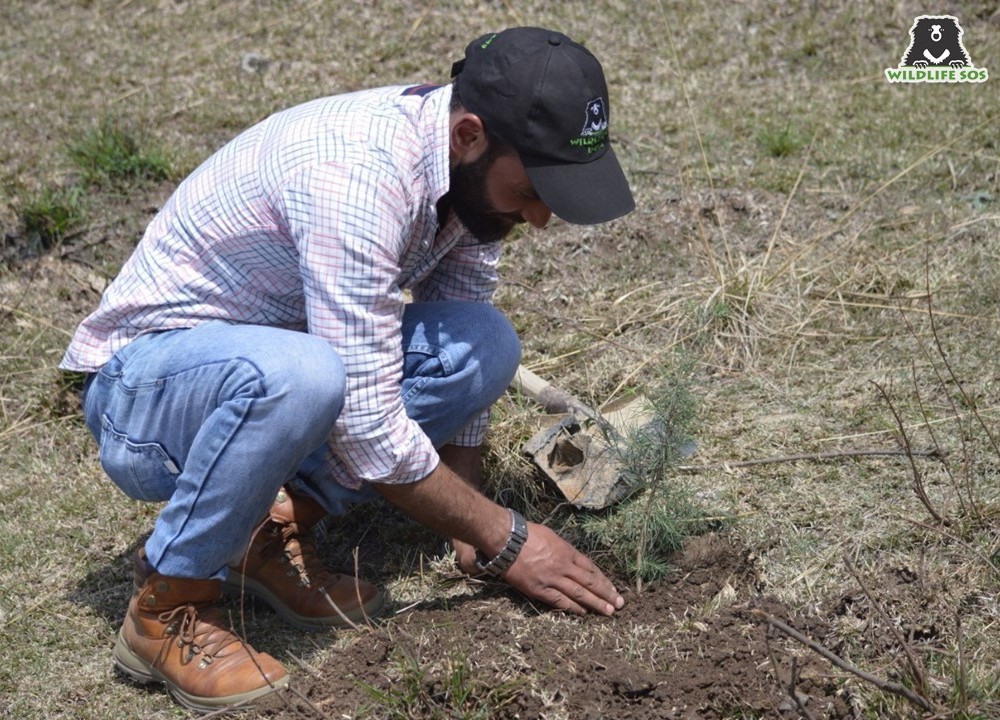 When I learnt about the Dachigam Bear Rescue Centre, I believed to have found my calling and finally working towards the betterment of the wildlife in Kashmir. I had spotted leopards, bears and many other wildlife in their natural habitat, while my friends and family were petrified of these sightings, I was always fascinated. I can proudly say, now that I have been working for 8 years, that there is not one part of the Dachigam National Park that I have not seen! I am well-versed with the topography of the park and the kind of biodiversity that it boasts of.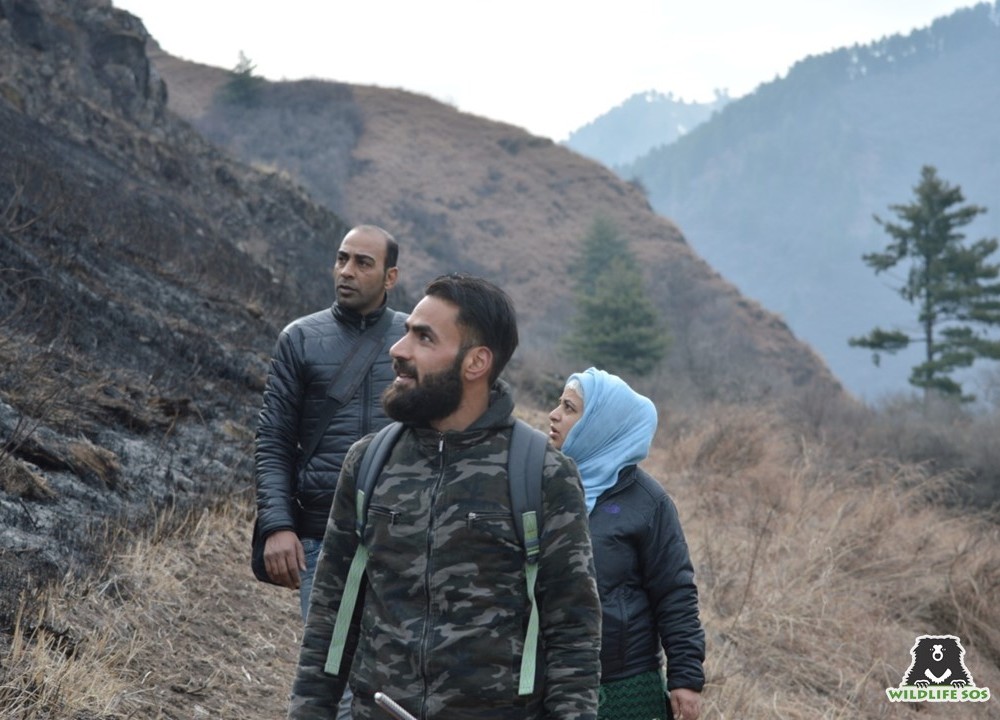 As a bear keeper, I feel elated to be working with the stunning Asiatic black bear so closely, and studying the psychological impact that their past has had on them especially since they have been rescued from situations of man-animal conflict. As a part of my daily routine, I ensure that the enclosures are clean, their pool is filled with freshwater daily and that the bears are keeping well. I also assist the veterinarians, every now and then, in treatments procedures. I enjoy interacting with visitors the most and educating them about the bears under our care and the situations they have been rescued from.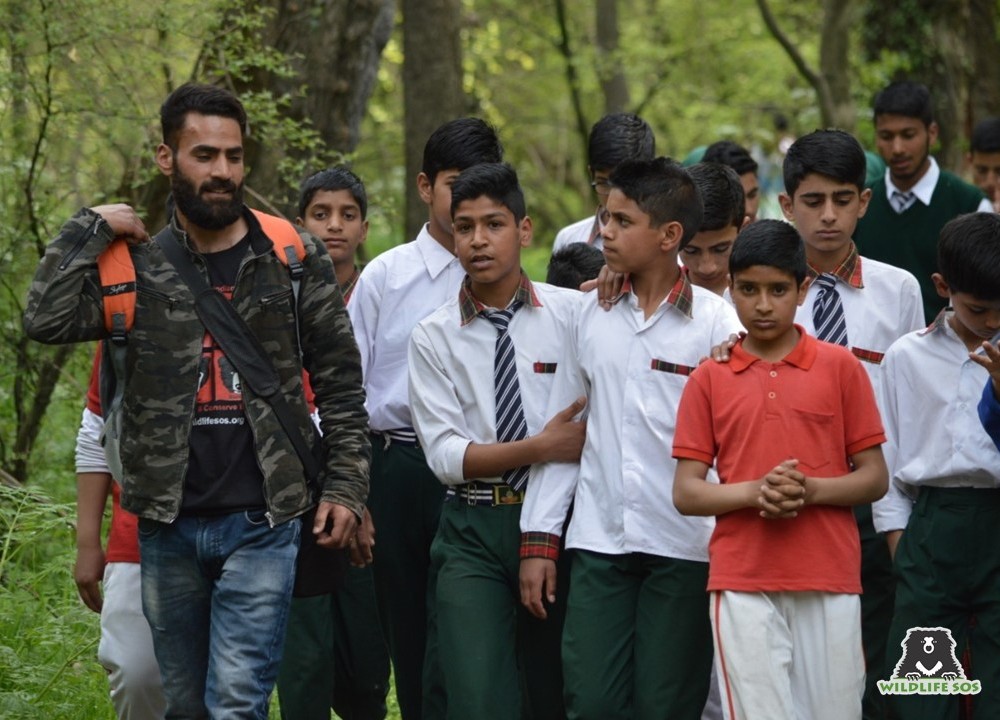 A very special part of my job is chopping the fruits and preparing the fruit platters for the bears. The sheer excitement that they welcome me with is heartwarming and I feel lucky to have the opportunity to work with this amazing species. I take pride in understanding what the bears are feeling, especially if they are slightly temperamental or not feeling well. This particular trait I have mastered over the years, by constantly interacting with veterinarians, which is why I am able to easily discern how they are feeling or if there is a change in their behavior.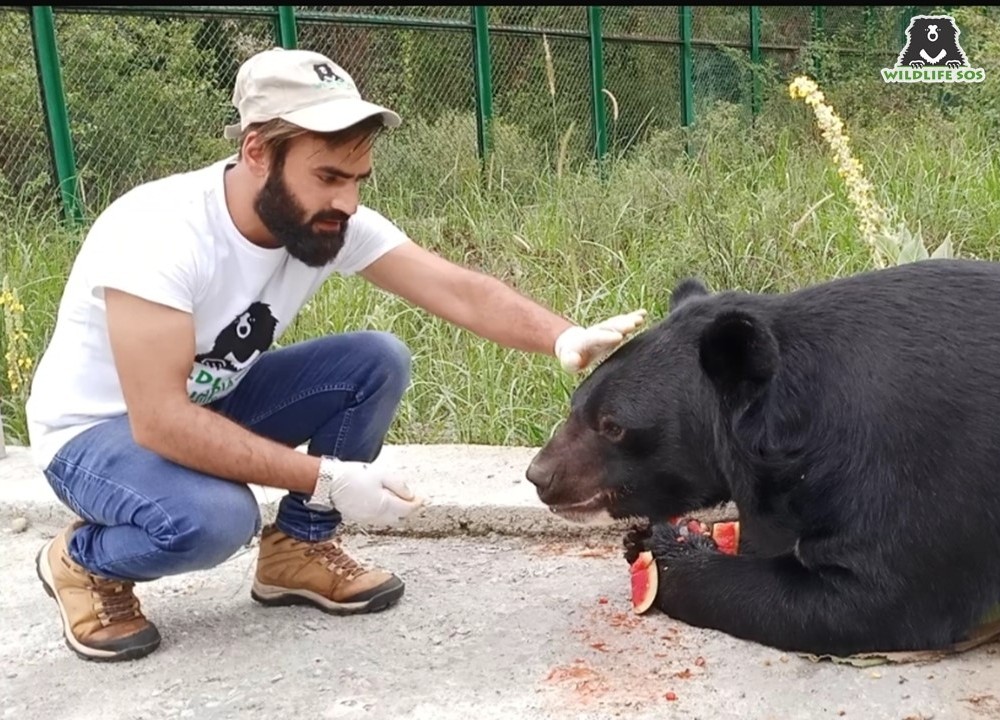 During the COVID19 pandemic, I have assisted the staff in ensuring that the standard sanitisation protocols are adhered to, the bears are safe and proper hygiene is maintained at the Bear Rescue Centre. These are very tough times that we are being put through and I hope that once everything normalises that all of you can make a visit to the Dachigam Bear Rescue Centre and meet the bears!"