In a world where adversity often eclipses opportunity, the heartwarming story of Mahak, a determined Kalandar girl, shines as a beacon of hope. A story intertwined with the transformative work of Wildlife SOS, Mahak's journey is a testament to the power of education, empowerment, and the unwavering belief in the potential for change.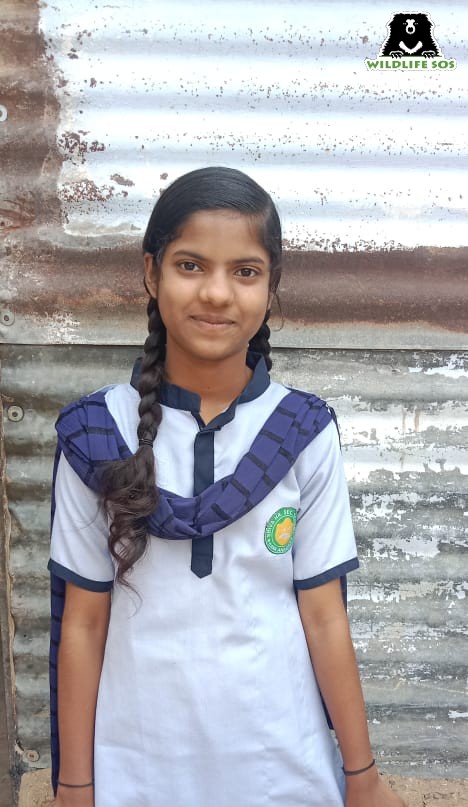 The Kalandar community, steeped in taming 'dancing' bears, was locked in this tradition that perpetuated not only cruelty to innocent animals but also subjugation of its women. Passed down from one generation to the next for over 400 years, the practice was a reflection of the community's struggle for survival and their constrained circumstances. The sloth bears were forced into painful performances through the use of a rope that was poked into their soft muzzles with hot iron rods. While saving these bears, it was crucial to acknowledge the stifling circumstances that the women of the Kalandar community had been facing as well.
Recognising this, Wildlife SOS embarked on a dual mission: to rescue these bears from cruelty and to uplift the Kalandar community. It became clear that breaking free from the cycle of animal abuse required more than just saving the bears; it necessitated an empowerment of the community that would encompass alternative livelihoods, education, and support. Thus, the Tribal Rehabilitation Programme was born — a visionary initiative aimed at transforming lives from within.
One of the first and inspiring stories emerging from this initiative was that of Saleha's, a Kalandar girl who shattered the shackles of societal norms to embrace education. Her journey served as proof to the winds of change that Wildlife SOS was determined to bring forth. The organisation's support enabled Saleha to pursue her dreams, resulting in a degree in pharmacy — a remarkable achievement in a society where girls often faced limited choices.
As Saleha spearheaded generational change, another girl within the Kalandar community took forward her legacy. Mahak is a 14-year-old bright star in her own right! Her journey mirrors that of Saleha's, albeit with twists of its own. Mahak is the third of four children in a family where her mother, Sayyida, is the sole breadwinner who works as a domestic helper. When asked about her hopes for her children, Sayyida had expressed a simple yet profound desire: an education for their future. Sayyida is very optimistic about Mahak's life. "I have started saving for Mahak's education. I want to see her go to college and have the life that I could only imagine to have," exclaimed Sayyida while talking about Mahak. The burden may be heavy, but Sayyida believes in her ability to support her family, demonstrating the strength and resilience that define her family's spirit.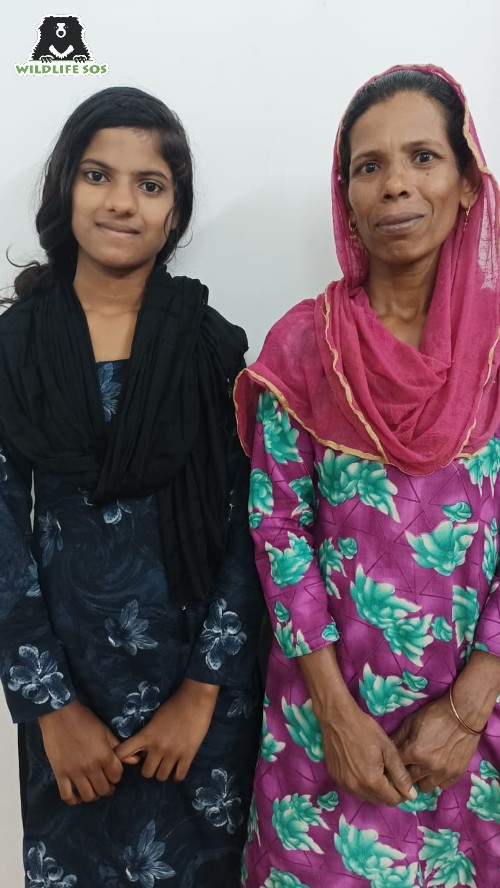 Mahak, deeply inspired by her mother's hard work, wants to become a doctor when she grows up. "With the first salary I would ever receive, I want to keep a house help for my mother, so she doesn't have to work when she returns home," chimes Mahak as she talks about her mother, who had to bring up her children all by herself after Mahak's father passed away 13 years ago.
Despite the challenges Mahak faced in a society where men would earn through the practice of 'dancing' bears and the women were expected to take over household chores, Mahak's determination to beat all odds remains unwavering. Wildlife SOS provided financial support for Mahak's primary education as she took up a resolution to excel in her studies. This resolve led to her achieving the highest marks in her school: an astounding 78 per cent in the 8th Grade! This was indeed an impressive feat that underscored her sincerity. Mahak has now entered the 9th Grade, marking the beginning of a critical phase of secondary education. Mahak has a mighty will to succeed academically so she can come closer to realising her dreams.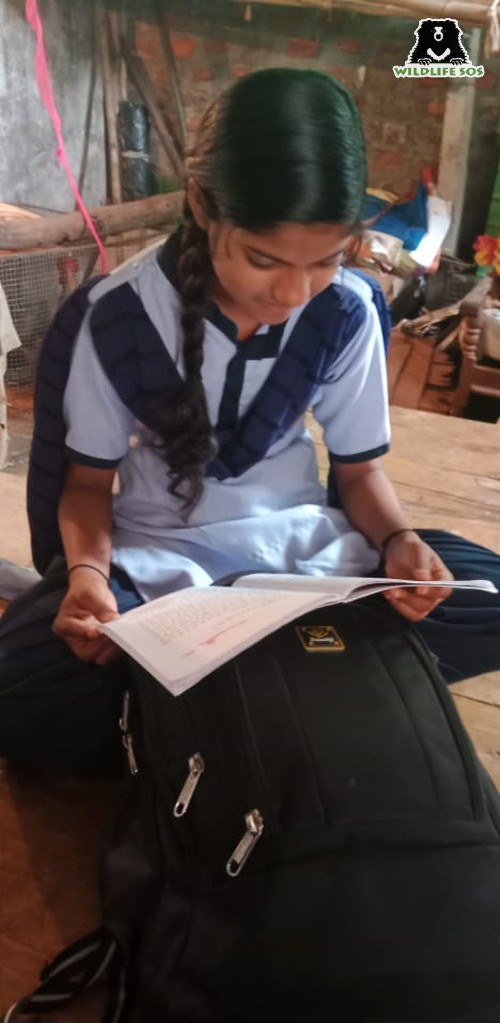 In the grand tapestry of change woven by the Kalandar community, Mahak's narrative thread stands out in vibrant colours. Her passion for her favourite subject Sanskrit, her diligent dedication to learning, and her remarkable academic achievements all merge to create the portrait of a young girl firmly committed to transcend her circumstances.
It is essential for Wildlife SOS to continue the support that has paved the way for Mahak's aspirations to blossom and ignite the flames of change for her community. The path she has undertaken highlights the transformative power of breaking free from oppressive traditions. Just as the 'dancing' bears were liberated, Mahak's story exemplifies how shedding such cruel practices can pave the way for a future where new possibilities and dreams can thrive without constraints. Focusing on these positive outcomes, we can inspire a shift towards progress for the coming generations of this community.
You can help us support Mahak's ambitions by making a donation to the Wildlife SOS Kalandar Community Programme.