As dawn broke over the national capital, a nilgai also known as a blue bull decided to leave the comforts of her peaceful forested home located within the city and wandered into the unfamiliar concrete jungle that dominates it. Giving in to her curiosity, the large antelope soon found herself in Rajpath, New Delhi's most powerful and highly secured area, which houses top government offices as well as the Parliament House. Her quest for shelter and water in the sweltering heat, led her to the Vijay chowk fountain and the sight of this peculiar animal wandering across the nation's political hub, caught the attention of several passersby as well as the media.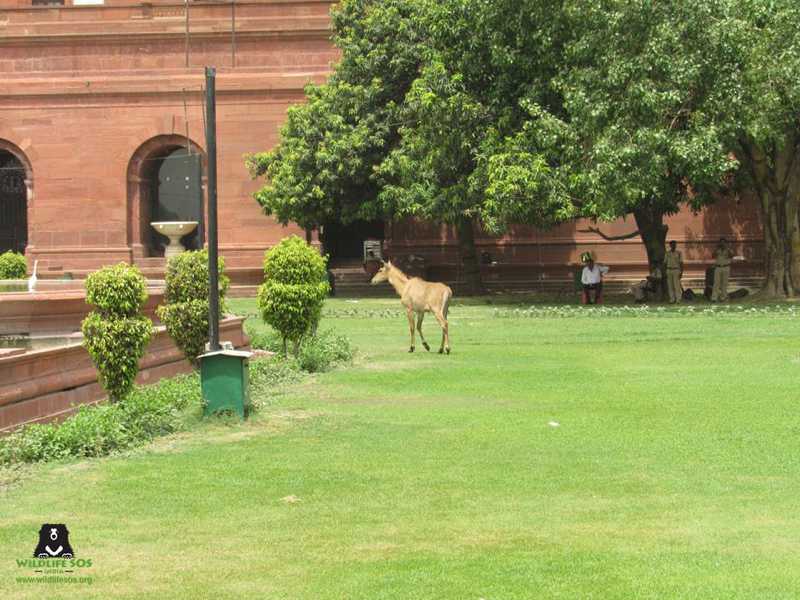 At around 9:30 a.m. on 26th May, our rapid response unit was alerted to this incident after a concerned citizen contacted them on the Wildlife 24-hr rescue helpline (9871963535). A ten member team equipped with necessary rescue gear rushed to the scene. In the meantime, a fairly large crowd had gathered around the area and the police had taken charge of keeping the curious onlookers at a safe distance, to avoid any unnecessary conflicts. The rescue operation lasted well over four hours as the team had to first carefully access the situation and strategize a safe rescue plan. Moreover, the roads and on-going traffic had startled the already distressed Nilgai and she was dashing from one place to another in search of cover. The team was able to rescue the animal by using a safety net and cautiously transferring it to their rescue vehicle.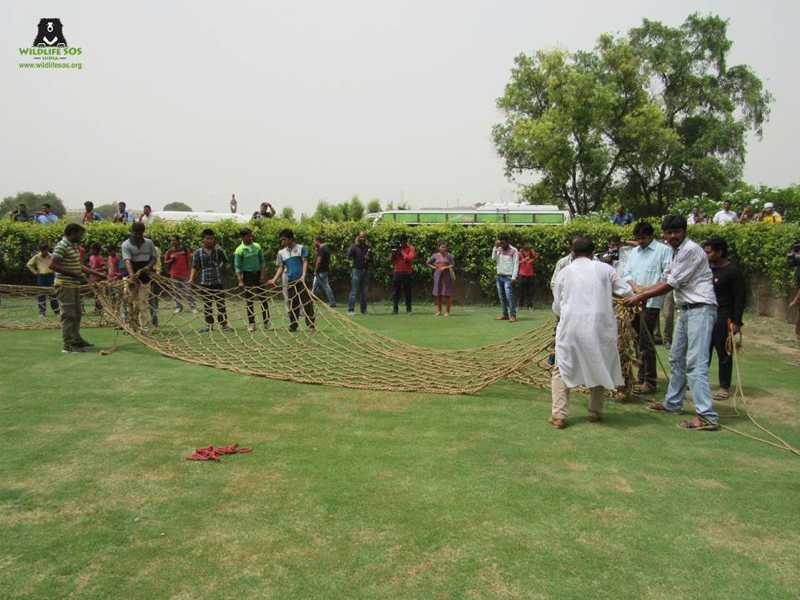 The nilgai or the blue bull (Boselaphus tragocamelus) is the largest Asian antelope and it is endemic to the Indian subcontinent. This species is protected under Schedule III of the Wildlife Protection Act, 1972. The animal was kept under observation for a few hours and on being deemed fit for released, was taken to Asola Bhatti Sanctuary.
In a city that is home to a population of over 18 million people, we sometimes tend to overlook the diverse population of wildlife that reside within this urban capital. They are constantly under threat and are rapidly losing their natural habitat due to urbanization and the fragmentation and destruction of forested areas located in and around the city of New Delhi. Wildlife SOS works to increase human intolerance and understanding of wildlife to help them co-exist in urban spaces.