Bubbly in spirit and zestful at heart, age is no barrier for the exuberant Dolly. The former victim of the archaic dancing bear tradition had only known a life of brutal abuse and misery. However, her life took a complete turn when she was rescued from the mountain town of Koppal, Karnataka in 2006. Dolly has been a part of the Bannerghatta Bear Rescue Centre ever since.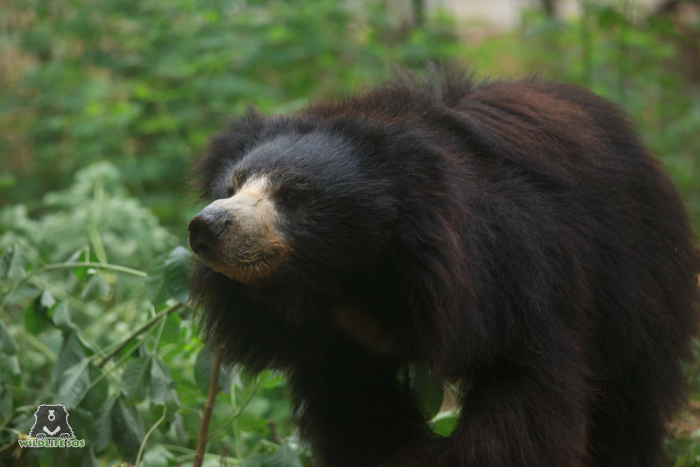 After enduring a lifetime of torture, Dolly was finally liberated from the coarse rope that caused her excruciating pain for years and heavily infected her muzzle. Upon arrival, she was placed under a mandatory quarantine period in order to familiarize herself with her new surroundings and receive requisite treatment. Her condition was ghastly with her paper-thin coat exhibiting clear signs of malnutrition. She repeatedly swayed from side to side displaying stereotypical behaviour as a result of the emotional stress she underwent as a dancing bear.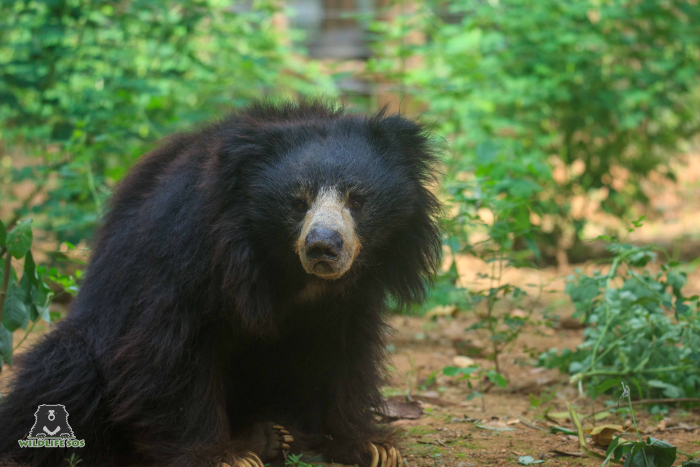 Understandably, Dolly was wary of human beings and it took her some time to habituate herself with her new life. However, our veterinary team was patient and began gradual positive conditioning training with her to help her adapt. Dolly showed remarkable progress with her training which made it easier for our veterinary team to conduct her treatment. Today, Dolly is very cooperative with the vets and enjoys her routine check-ups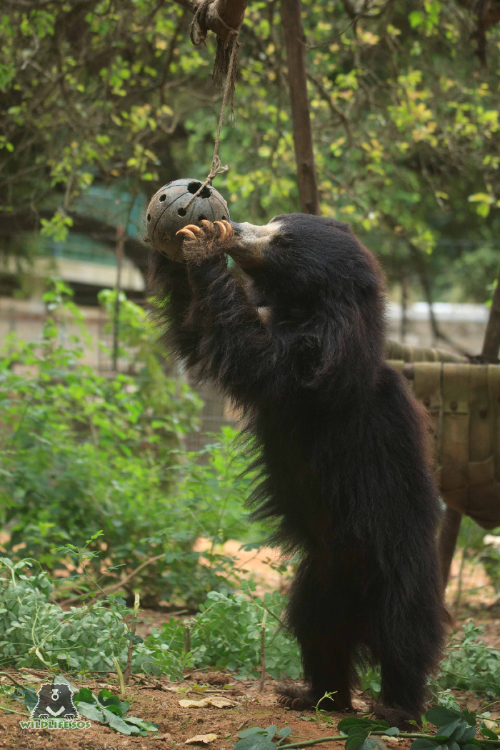 Dolly's jubilant persona never fails to bring a smile to the faces of staff and visitors alike. In spite of her old age, she is by far the most active bear at BBRC. The vivacious mischief-maker goes about her day rolling in the hay, enjoying her beloved ball enrichment and aimlessly digging pits in her enclosure. She is very inquisitive, always investigating every little object she comes across in her field. After running around all day, Dolly can be found enjoying a peaceful siesta on her hammock. She adores her neighbours, Shobha and Bharti and the trio is often seen entertaining one another with fun games of hide and seek, engaging in friendly tussles, fiddling with the structural enrichments and making hilarious expressions at one another.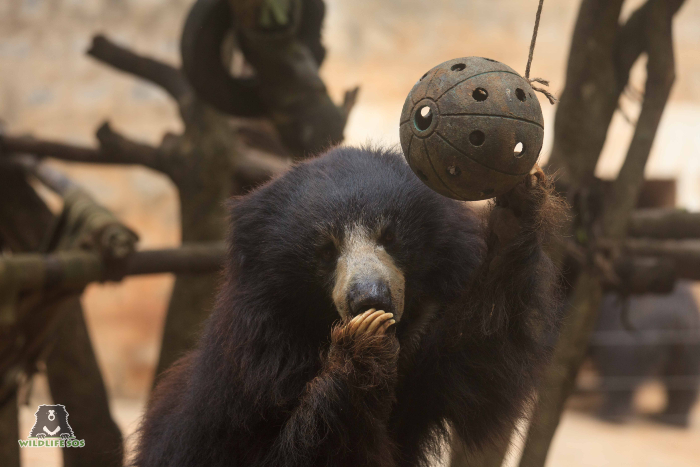 Dolly is a very slow eater and likes to take her sweet time savouring her favourite delicacies. She relishes a nourishing diet of porridge, boiled eggs and seasonal fruits, especially her favourite watermelons, which have helped her to gain a healthy amount of weight. She also loves her sweet treats like dates and honey.
Dolly's optimistic aura is a ray of hope for us all!