Durga was rescued from Ramnagara and brought to Wildlife SOS in 2007 as a result of a human-wildlife conflict incident. At the time she was just a little five-month old cub and had already started her life in an unfortunate manner, without her mother to nurture and care for her.
It has now been over 10 years since Durga joined our bear family, and she is doing better than ever. Gone are the days of uncertainty for this bear, as she is busy living her life to the fullest at the Bannerghatta Bear Rescue Centre (BBRC). As time has progressed she has developed an eccentric personality. The team had begun to notice that she would occasionally go missing from her enclosure for a handful of hours. After much investigation the staff was able to solve the mystery and discovered that Durga was living a double life. When she was not in her enclosure she would be gallivanting around in the centre. The staff would have never known if one of the keepers hadn't seen her wandering around! It was almost as if she was a rebellious teenager sneaking out from her bedroom to have adventurous excursions.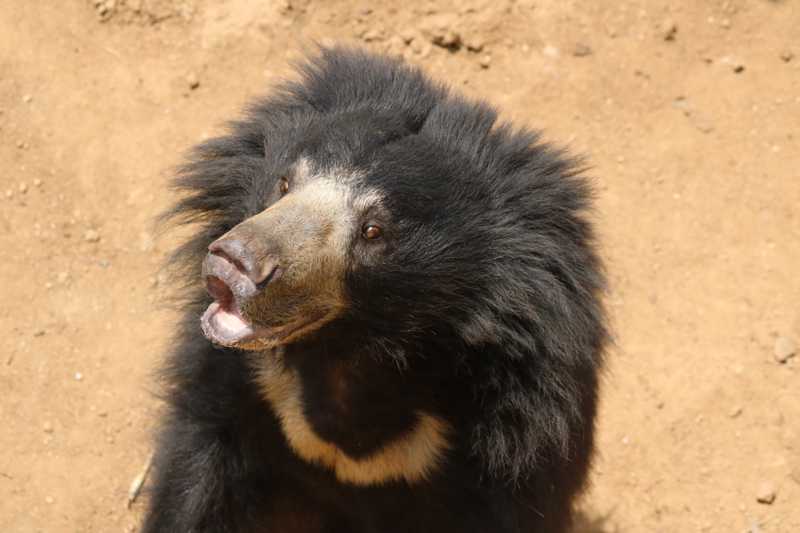 Durga shares her enclosure space with three other bears by the name of Ankur, Megha, and Dhoni. These four bears seem to enjoy each other's company and are often observed rolling around while play wrestling, and chasing each other up in to the trees as a form of bear tag. If one bear is lounging in the hammock, it doesn't take long for Durga to lumber over and roll off whoever is swinging in bliss! When she wants to spend quality time with herself, Durga likes to dig holes around the enclosure and often comes out looking like a large dust bunny once finished with the messy activity.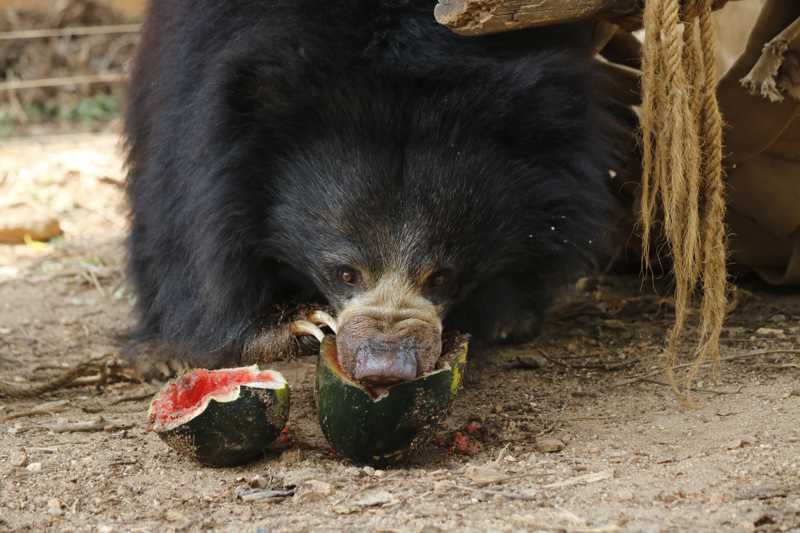 Back in March the vets had noticed a change in Durga's eating habits. After a few consultations with the vet team, it was clear that she had developed dental issues similar to many bears that are being rehabilitated at our centre. An x-ray examination showed that her righter upper and her left lower canines were dead. After receiving a standard root treatment at the beginning of April, her condition showed improvement fairly quickly. Now, just like any happy bear she loves to chow down on watermelon, honey, dates, and porridge.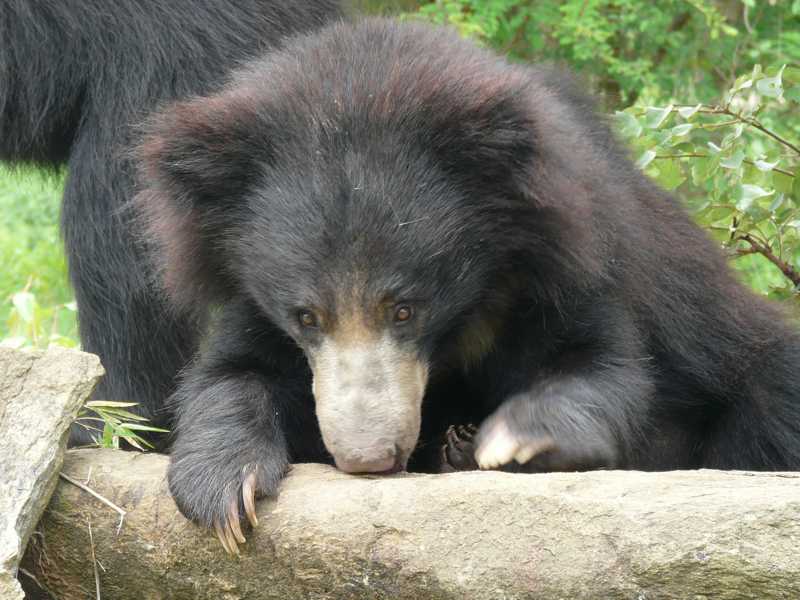 It is amazing to see the improvements that the bears make while under our care. We continually try to provide the best facilities possible to our furry residents, which is only possible because of your generous donations. Thank you for your continuous support and love that you show to our sloth bears!