Nakul and his brother Kuber were barely a few months old when they were rescued from Tumkur district, Karnataka in 2011. Poachers had killed their mother who was trying to simply defend her babies. They were planning on smuggling the cubs out of the state but had to forfeit the plan and run off own their own before our team and law enforcers reached the location.
The cubs were traumatized having witnessed their mother's death and were whimpering in fear. They were transferred to the Bannerghatta Bear Rescue Center, which went on to become their new home. Nakul and Kuber spent the initial weeks huddled together in a corner, scared of the unknown surroundings. The pain and trauma of losing their mother was still quite fresh in their minds and were in need of much needed comfort and care. Our veterinarians immediately put them on a healthy diet of porridge, fruits, and vegetables along with dietary supplements to make up for the lack for nourishment and to help gain adequate weight. With our staff constantly by their side, ensuring that they were comfortable and well feed, the cubs soon learnt to trust them and it wasn't long before Nakul and Kuber both formed a close relationship with their keepers Hussain Basha & Babu.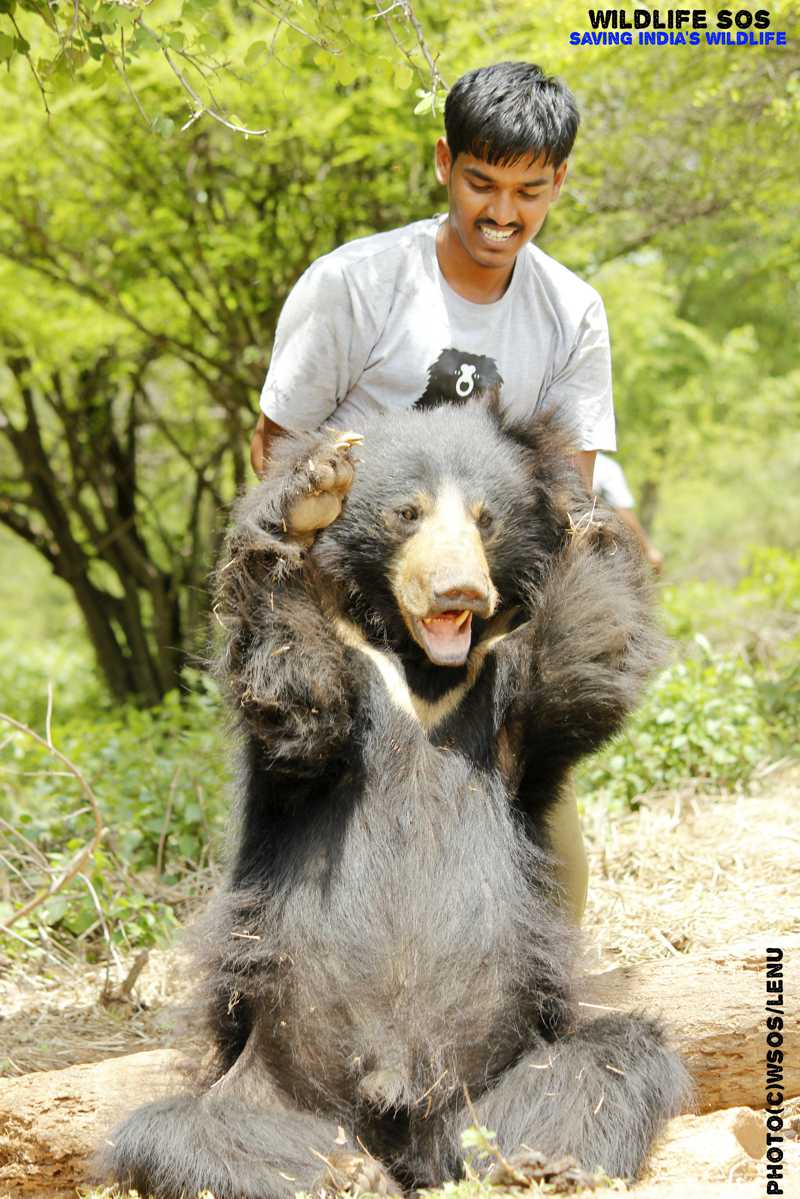 Today, Nakul is a far cry from the scrawny little helpless cub who was too scared to even leave his brother's side when he first arrived at the centre. He now weighs approx. 86 kilos and has a very friendly nature which makes is easy for him to get along well with his ursine companions.
Nakul's day begins with a nice warm bowl of honey laced porridge which is his favourite and he never skips a meal! Once he has relished his hearty meal, he usually heads out to play with Kuber. Having grown up together, the brothers are very close and mostly seen in each other's company. Last year, Kuber was diagnosed with muscular in-coordination caused by cerebral hemorrhage and had to be kept in isolation for treatment and recovery for several months. Now that Kuber's health has improved significantly, he has been reunited with Nakul. Their temporary separation however, has not put a strain on their relationship and the duo are back to their daily shenanigans.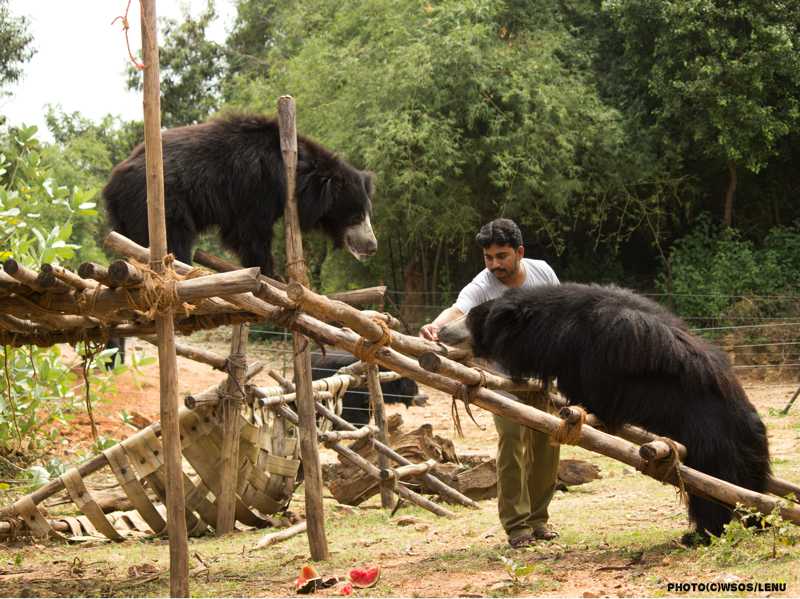 Nakul loves to play with various enrichments such as suspended watermelons treats, bamboo platforms and enrichment balls. Nakul also likes to dig up mud pits and climb trees. By far, Nakul's favourite activity is exploring the bear safari area at the Bannerghatta Bear Rescue Center. He loves running through the lush green forest area and taking afternoon naps on the rocks.  Having grown up under Hussain Basha's care, Nakul sees him more as comrade and looks forward to his visits. "He always keeps his ears open for the rumbling noise of the truck during fruit feeding time and will run after the vehicle while we distribute yummy watermelons to all the bears. I make sure to always come by his enclosure with a handful of yummy yet healthy treats like peanuts and coconut chunks" says Hussain Basha.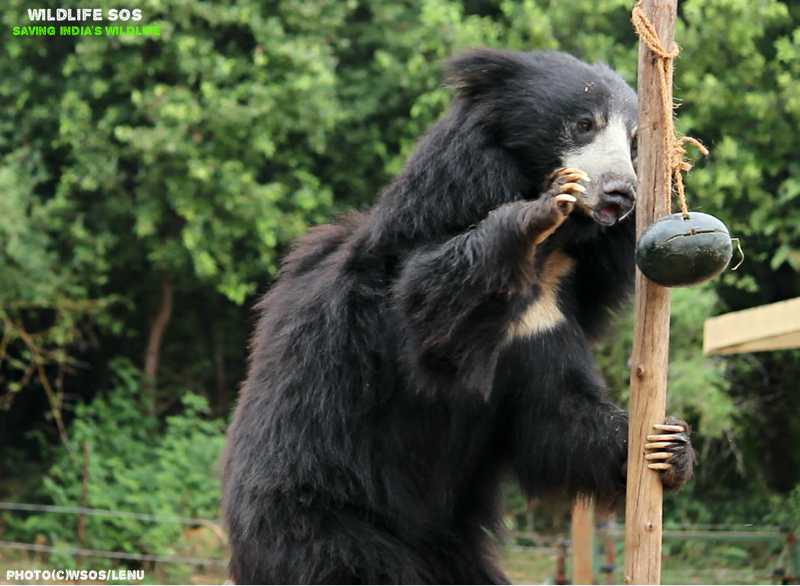 It is always heartening to see our bears learning to simply be themselves and adapting to a peaceful live, free of fear and pain. Your kind and generous support has made it possible for us to provide a safe and secure home for Nakul. For this and everything else that you do for our beloved bears, we are truly grateful.