Pleasant temperatures and lush greens are a normal occurrence during this time of year at the Bannerghatta Bear Rescue Centre (BBRC).  Glittering pools of water are scattered throughout the centre along with plenty of trees around for the bears to clamber up. This picture painted is drastically different from the lives that these bears once led, which were often filled with pain and suffering. Ratna's initiation in to the world was no different. For the first three years of her life, she had only known a life of torture as a dancing bear at the hands of her Kalandar master. We welcomed Ratna in to the BBRC family in 2009, and have since put in our best efforts to give her the life she truly deserved.
At Ratna's initial arrival she was predictably slow to trust and would be apprehensive of any keepers that were in her vicinity. Slowly but surely the young bear was able to associate our staff with positive reinforcements. Now her favourite face to see is of her keeper, Jagath, who enthusiastically greets her every day!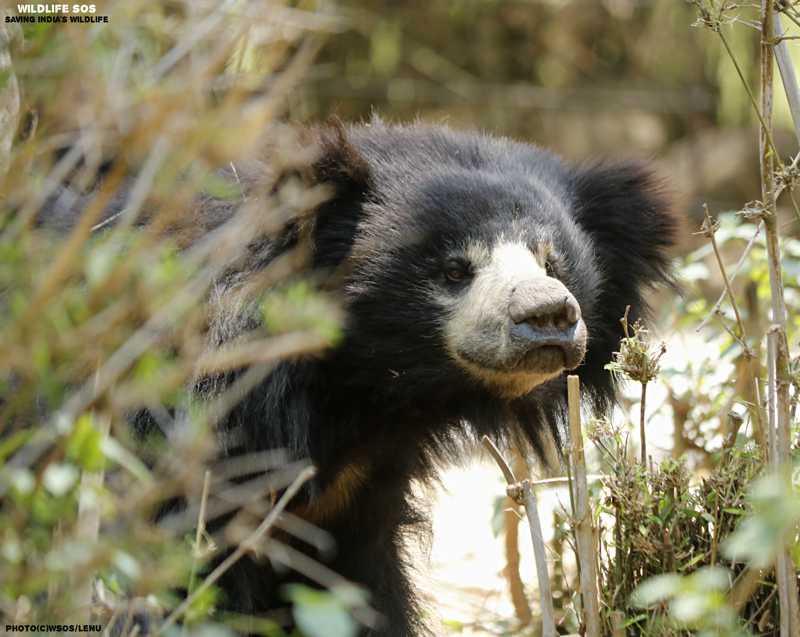 Although these bears received their name due to them having long claws similar to sloths, Ratna has clearly interpreted in a different manner by adopting sloth-like behaviour. While most bears love to climb trees, run around their enclosure, and explore the various enrichments, Ratna prefers the latter and often falls asleep at times of excitement and fun. She has invariably been assigned the superlative of BBRC's 'laziest bear'. The goofy bear has been observed accidentally somersaulting from her hammock while she is in the process of dozing off or already in a deep slumber. Her talents also include the ability to contort in to silly positions while she sleeps, which often confuses the keepers when trying to distinguish her rear from her head!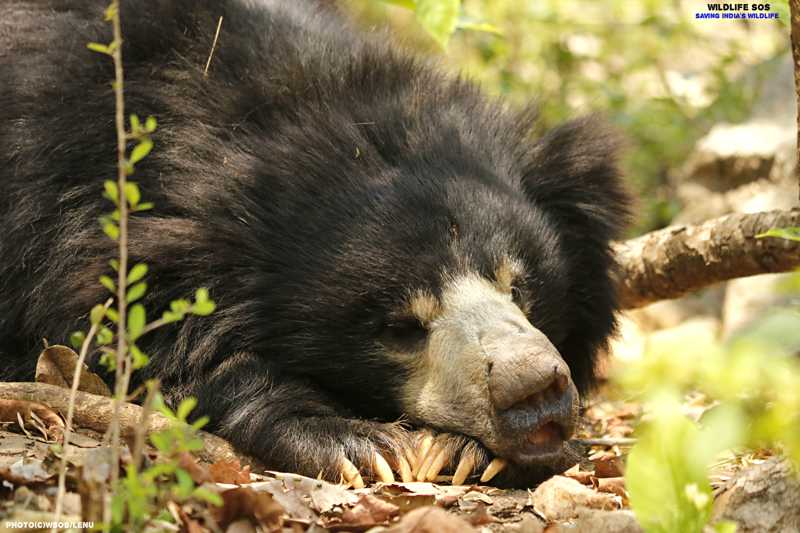 Since summer has arrived, the bears receive a variety of different foods to eat. Ratna has developed quite a sweet tooth and enjoys eating as many watermelons she can get her paws on, as well as honey, dates, and popcorn. Ratna looks forward to mealtime, which is often her favourite part of the day. Once satisfied with her meal, she heads over to the shade and proceeds to laze around and nap while she is digesting her food.
Throughout the years that Ratna has been at the rescue centre she has been living an enjoyable life. Thank you for your generous support, which makes it possible for us to provide her with the proper nutrition and veterinary care! We wouldn't be able to continue this operation without your help.