Latika Nath, a conservation ecologist and photographer, in collaboration with Shloka Nath, a journalist and writer, have launched a coffee table book comprised of photographs and anecdotes of beautiful landscapes and the incredible wildlife of the country titled Hidden India. They wish to extend their support towards Wildlife SOS by donating a percentage of the proceeds that are earned from each sale.
The inception of Hidden India was inspired by the brother of Latika and Shloka, as well as their love for nature. Latika set out to capture the beauty of the variety of biomes that comprise India as a whole. Icy landscapes, deserts, lush forests, and the pristine waters of the Andaman Islands are only some of the few beautiful scenes that find a place nestled within the pages of this stunning book. These various sights are accompanied along with autobiographical essays written by Shloka that revolve around the positive and difficult themes of life.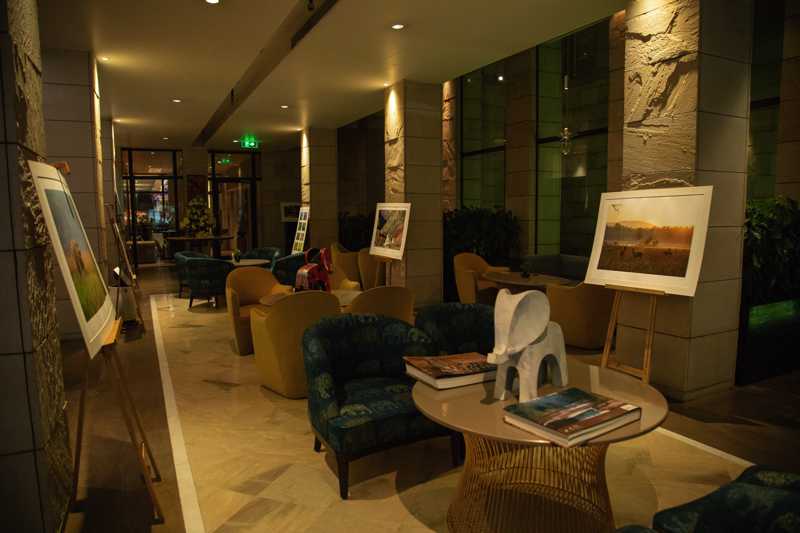 The duo were gracious enough to also include a few pages of photographs and information about Wildlife SOS and highlighting our work to protect India's diverse wildlife.
In celebration of this collaboration a book launch event was held last Saturday at The Lodhi, in their safari-themed bar. Our co-founders, Kartick Satyanarayan and Geeta Seshamani, were present in order to speak about our organization's mission and accomplishments. The attendees also had the chance to watch video clips and pictures that highlighted the everyday activities that take place at the Elephant Conservation & Care Center (ECCC).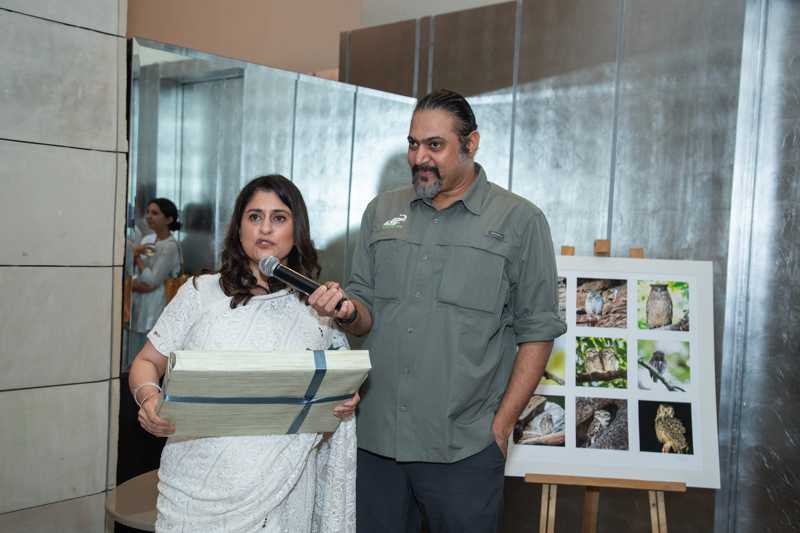 Guests were lucky enough to be able to purchase the first copies of Hidden India, and had the opportunity to opt in for a limited edition package, which included an elephant footprint, signed by Kartick, along with a copy of a book signed by the authors. Additionally, exquisitely painted fiberglass elephant sculptures were displayed at the event. The bodies of the sculptures were created by Kapil Kapoor and Shiv Singh, and were painted by Bollywood actors and other renowned Indian artists. If purchased, money from the sale of these sculptures is put forth towards our elephant rehabilitation program.
As the event wrapped up, Latika took the opportunity to thank all the guests that came out in support of her and Shloka's book. Wildlife SOS is honoured to be supported by the authors of a book that highlights the natural beauty and wonder of India. Our organization is appreciative of the generosity shown, which will help us to further fulfill our mission in saving India's wildlife!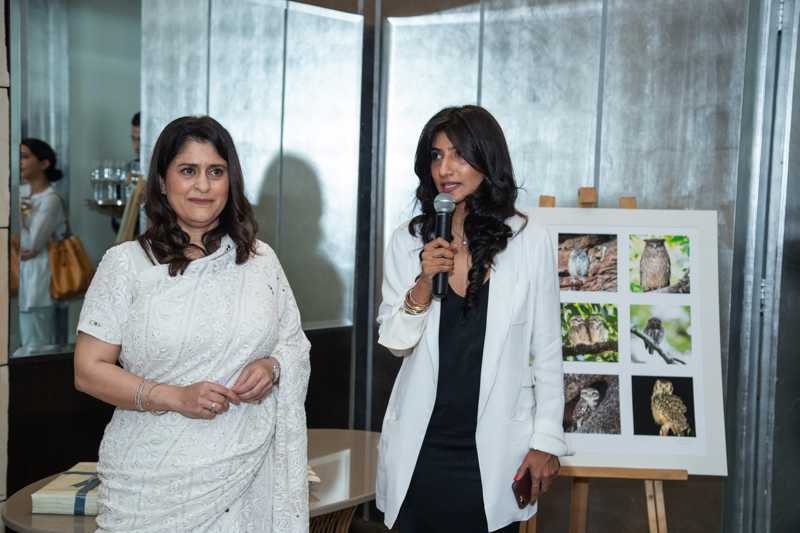 If you would like to purchase a copy for yourself or gift someone, you can write to us for orders at hiddenindiabook@wildlifesos.org
The coffee book table is priced at $150. The first 20 limited edition books – which are signed by author – along with an original elephant footprint signed by Kartick Satyanarayan are priced at $500, while another 100 limited edition books – signed by author – along with photo print of elephant footprint signed by Kartick Satyanarayan are priced at $300!