India celebrates its Wildlife Week from 2nd to 8th of October every year with a view to preserve India's precious wildlife and to create awareness about the various threats and challenges it faces. India has a very unique wildlife wealth spread out throughout its length and breadth with many a species endemic or the last surviving populations in the world. The country struggles to maintain the delicate balance to provide enough for the ever growing human population while doing its best not to deplete its natural resources to a point of no return. India's unique flora and fauna are a part of its natural heritage and it is our fundamental duty to protect and preserve our natural environment. Wildlife SOS strives for the same since the very day of its inception and will continue to do so.
This year, the organization decided to stress on the most significant part of any country's population, the key to its future, its greatest investment, its children.  The Wildlife SOS Manekdoh Leopard Rescue Centre at Junnar, near Pune conducted three awareness programs for various schools in the region with the aim of reaching out to children living in areas prone to man-wildlife conflict and making them aware of the problem and its possible mitigation and solutions during this week.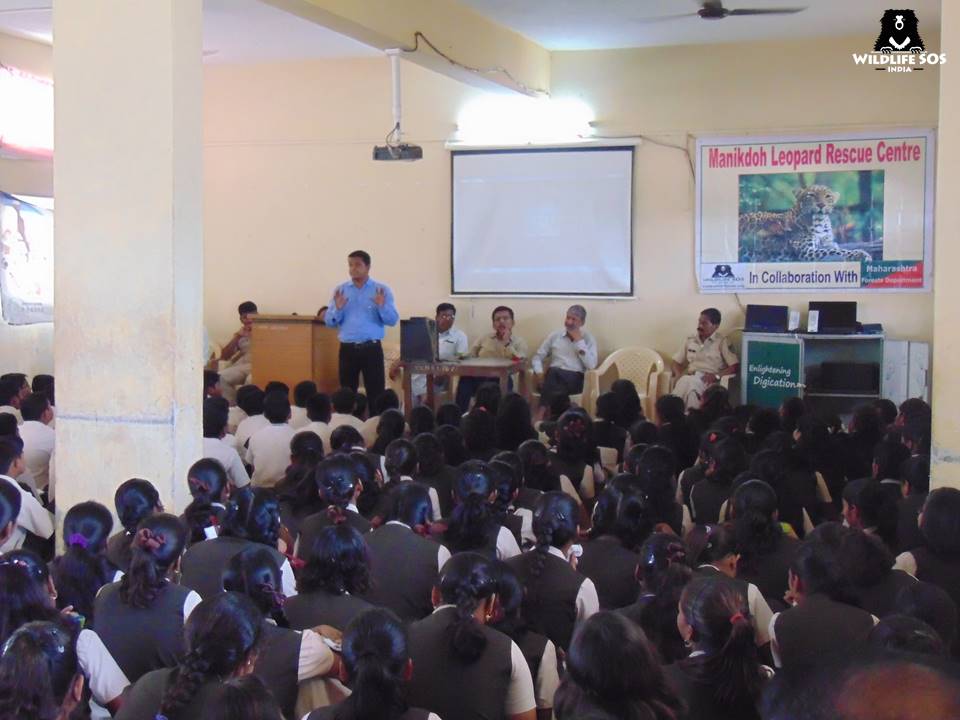 The three programs were conducted at Kolwadi Ashram School, Ottur range, Vidya Vikas Mandir, Avasari and Hirkani School, Gawadewadi respectively with a total of about 800 students participating in this event.  The Maharashtra Forest Department was also a part of this event with many department officials attending the events and addressing the students. Dr. Ajay Deshmukh, senior wildlife veterinary officer at Wildlife SOS gave detailed presentations to the students and talked to them about the various aspects of leopard biology and behaviour, the primary reasons for conflict between people and leopards in the region, the steps being taken to mitigate them, the precautions to be taken by the children and their families to avoid situations of conflict and the call for their support to become ambassadors to this cause.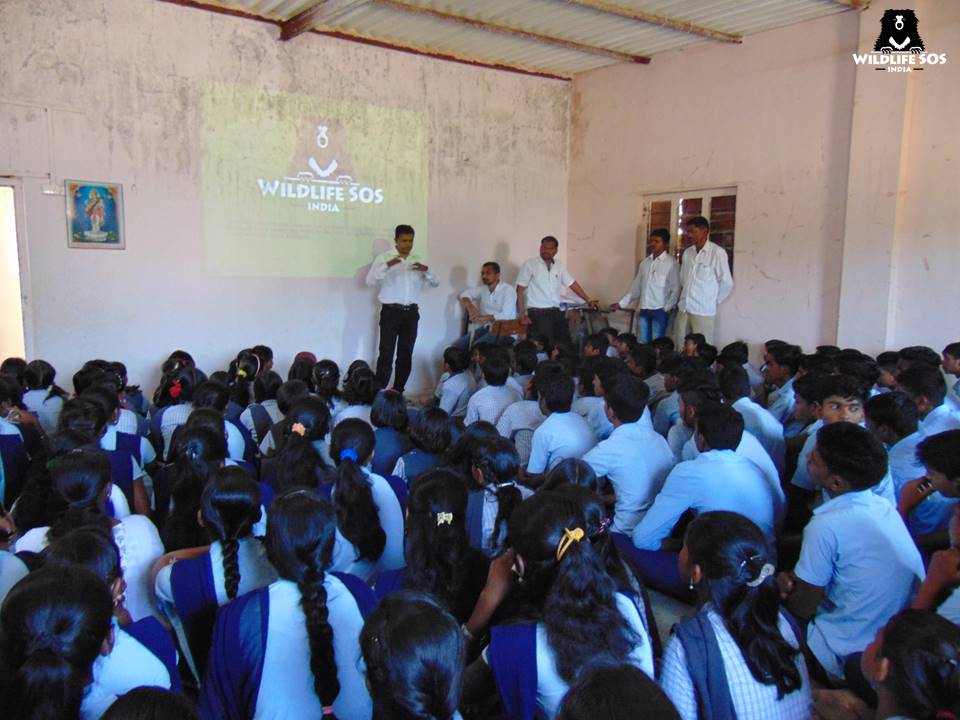 The students were a very keen, concerned and interactive audience. Most of them did not know about the causes for this conflict and there was a general apprehension towards leopards apart from various misconceptions about their behaviour. Dr. Deshmukh patiently explained to them, that the region where they currently reside was previously forested and a natural home to these wild cats. A considerable portion of this forest was cleared to make space for human habitation and cultivation thereby pushing the leopards at the edges but not completely driving them out. He stressed on the fact that it is now their common home and that we must make all efforts to learn to live in harmony. He also informed the students that the leopard by nature is a reclusive animal and will not attack human beings unless threatened. A special documentary was played for the student to help them get a better perspective of the issue and they were also informed about the many precautions to be taken by them and their family members to ensure their safety and prevent any untoward incident.
All the students and teachers were delighted at having such an enlightening interaction and gaining so much knowledge about an issue they knew very little about previously. They promised to take the necessary precautions and at the same time become active volunteers to help mitigate the man-leopard conflict in their region, respecting the leopard's right to its home.