A known and loved face in the Wildlife SOS Agra Bear Rescue Facility, Jay Prakash has been taking care of the bears at Enclosure no. 10 from the last 11 years. Jay Prakash took care of cattle in his village from a very young age, and that is what made him realise his unmatched love for animals. He joined Wildlife SOS in 2008, and has loved working with sloth bears ever since!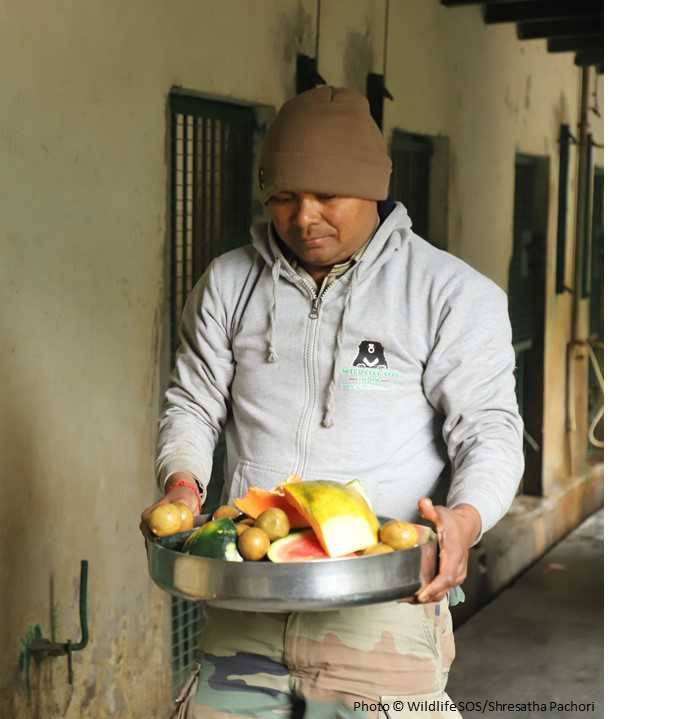 How did you get to know about Wildlife SOS?
I joined Wildlife SOS in 2008 when I was working for the fencing of the Agra Bear Rescue Facility Extension area. When I got to know that they were looking for keepers for the bears, I was so happy that I had to apply because I love the sloth bears. It is so sad that they have had such a painful past, I feel so lucky to be able to take care of them!
What bears do you take care of at the Agra Bear Rescue Facility?
 I take care of the bears in Enclosure no. 10, and I have always been taking care of them since I have joined Wildlife SOS. There are 22 sloth bears in this enclosure, ranging from young ones to older ones as well, so I see the younger ones running around all the time as the old one's rest. I take care of Shri, Michael Oreo, Nawaab, Raju and all the bears in this enclosure.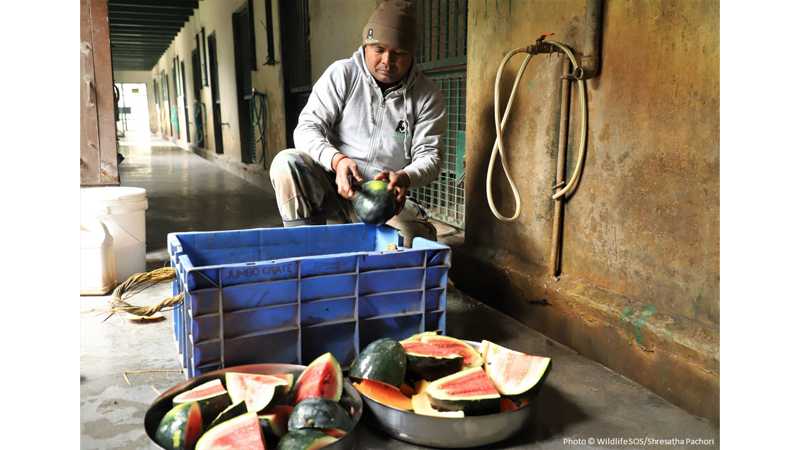 Who is your favourite bear amongst the ones that you take care of?
 I love all the sloth bears like they are my own children! It is so tough to choose one from them, but I really am fond of Michael Oreo and Shri. Michael Oreo is so happy when he sees me carrying his porridge that he will run to me and jump around when I pour his porridge, it makes me feel very nice. Although Shri is old now, she spends her time napping under the sun but when she sees me, she will wake up and gradually walk to me! She is very sweet and calm.
What is your daily routine?
 My day begins by waking up at 5:30am in the morning and then getting ready for office. I reach office and rush to my bears immediately to check on them, and to clean their enclosure. I bring them their porridge making sure it is hot, especially that winters have set and because of dense green forests, it is very cold at the Agra Bear Rescue Facility, so it is important that they have hot porridge. In the afternoon, it is their fruit feeding time so I make sure that their fruits are chopped and ready to be given to them. After their evening porridge, it is time for their enrichment activity which is very important for them to stay physically fit and active, I make sure that they are on their toes so I find new ways for them to be busy!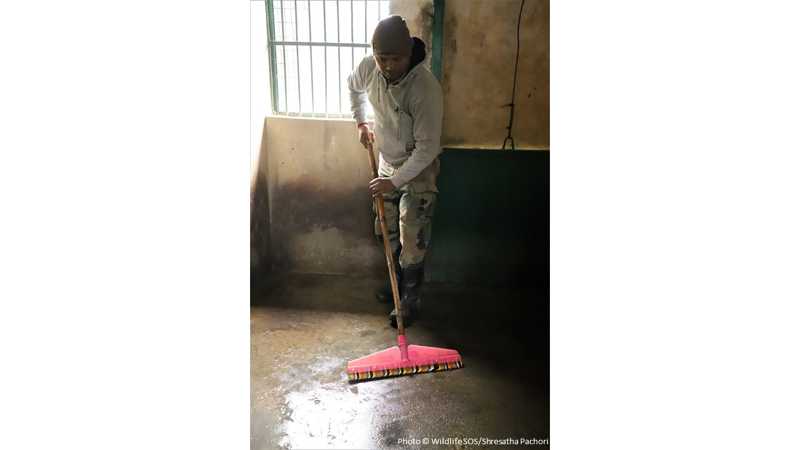 What is the best part of your job as a bear-keeper?
I have learnt a lot from my job at Wildlife SOS and I am very grateful for them for giving me this opportunity to use my love for animals in such a wholesome way. I know how to take care of bears; I understand them like they are my own children. I immediately call out to the doctors if I feel like my bears don't look or feel well, or if they behave differently. Their enrichments are my most favourite part because when they play with them, it is a very calming sight! Enrichment activities are very important for our bears so I always hide dates in different parts of the enclosure or hang enrichments from the trees, so that the bears are occupied in trying to find them!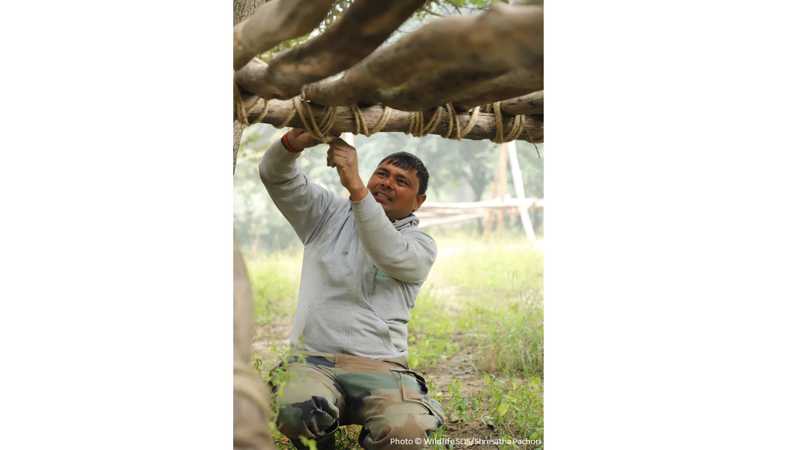 What has been your fondest memory of working with Wildlife SOS?
 The bears that I have been taking care of are the fondest memory that I have of Wildlife SOS! My day begins with them happily running towards me when I bring their porridge. I used to take care of buffaloes, but when my job introduced me to the sloth bears, I was very eager to know as much about them as I could. I have gained a lot of experience and knowledge in taking care of sloth bears.