In a grave incident, indicating an increase in the exploitation of wildlife, a severely injured male hyena was found on the precincts of a national highway in the state of Uttar Pradesh. An emergency call to Wildlife SOS' 24 hour helpline in the city of Agra, alerted them about the presence of an injured hyena on the margins of the National Highway 3A, connecting Dholpur-Bharatpur.  As the locals from the neighboring village stumbled upon the distressed animal, they immediately reached out to the Forest Department, who in turn contacted Wildlife SOS.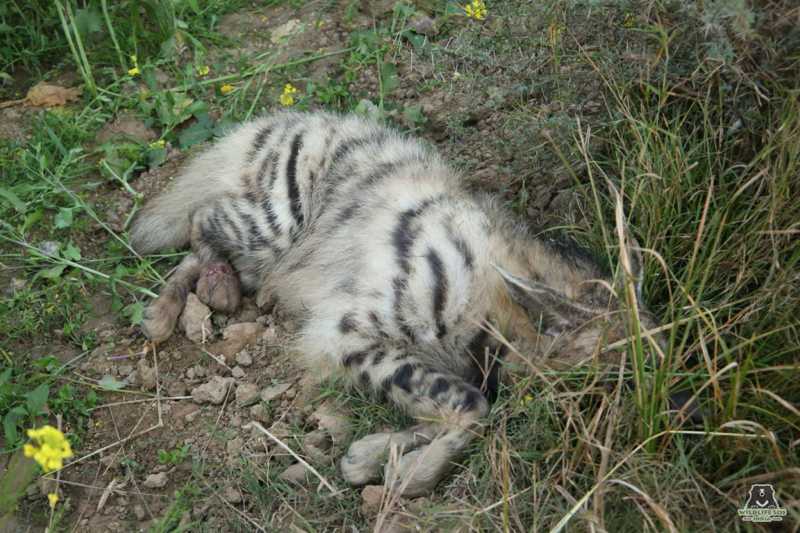 The organization's hotline extends round the clock aid to wildlife in distress, as well as sensitizes people on the presence of urban wildlife. The expanding edges of urbanization have forced them away from their natural habitats and into the human settlements, resulting in man-animal conflict situations.
Recognizing the exigency of the situation, Wildlife SOS' rescue team instantly expedited for the location. Geared with the necessary rescue equipment and finest medical amenities, a team of trained rescuers examined the situation and safely transferred the hyena for further medical assistance. Discovered in a grimly injured condition, veterinary team stated the hyena to be critically wounded and suspected to have been victim to a jaw trap.
The Wildlife SOS' team instantly rolled out the essential first aid and through a meticulous medical examination, revealed that the hyena sustained severe injuries on its head, with one eyeball completely missing. It also sustained severe soft tissue damages on its right hind leg, which was also confirmed to be fractured. The results of an extensive x-ray examination revealed the possibility of a jaw trap for the sustenance of such an injury. The veterinary staff also concluded the incident to have occurred days back, as the wounds were infested with maggots and the empty socket had healed itself to a certain extent.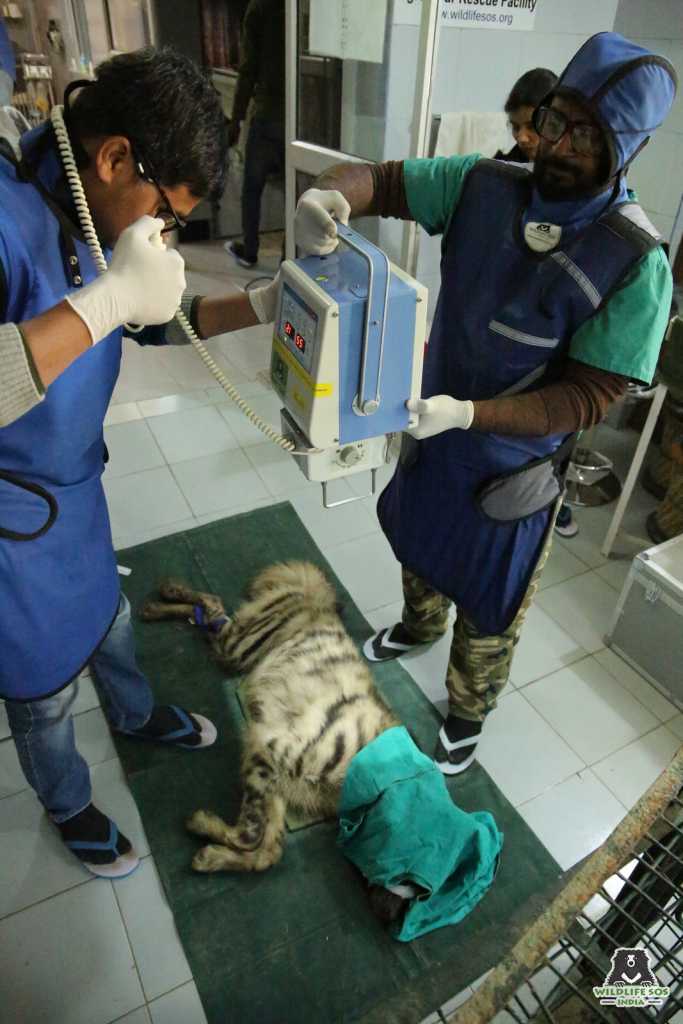 Appalled by such a heinous act of crime against innocent animals, Wildlife SOS aims at changing the mindset of people towards the existence of urban wildlife and reaching out to humans and wildlife in distress due to such conflicts. Used across centuries, jaw traps are lethal hunting devices which can cause severe lacerations, joint dislocations, mutilations, fractures and even death in most cases. Animals caught in these traps often struggle for hours, in some cases even days before succumbing to thirst, hunger, strangulation and internal injuries. There is an urgent need to educate the public about the illegality of such offences in order to curb poaching.
The Striped hyena (Hyaena hyaena) is listed as Near Threatened in the IUCN Red list and is protected under Schedule III of the Wildlife Protection Act, 1972. The hyena is currently undergoing treatment and is under observation. Availed with comfort and medical care, it will be released back into its natural habitat once affirmed fit by the veterinary staff.