On the occasion of International Day of Forests celebrated on 21st March, renowned Indian cricketer Yuzvendra Chahal made a bold statement about protection of Indian elephants and conservation of Indian wildlife during his visit to the Agra Bear Rescue Facility & the Elephant Conservation & Care Center.
The Wildlife SOS staff and veterinarians were thrilled to play host to Yuzvendra and his team for the day! Our co-founder Kartick Satyanarayan escorted them around Agra Bear Rescue Facility and he talked about the history of the dancing bear trade. He elaborated on our efforts to help rehabilitate sloth bears as well as the Kalandar community that once profited from this brutal practice. Moving towards the bear enclosures, Yuzvendra had the chance to witness some of our more friendly sloth bears engaging in their daily shenanigans. He also visited the Wildlife SOS Hospital where our veterinary team carries out specialized treatment facilities like root canal treatment for the bears under our lifetime care.
After watching a brief presentation about our various conservation-related projects the team headed over to the Elephant Conservation and Care Center. Yuzvendra was eager to learn all about the past story of Maya, Phoolkali and Laxmi elephants whom he spent time with and fed freshly chopped fruits, much to the delight of our gentle trio! He was deeply moved after hearing about the decades of pain and suffering they had been subjected to in the past. He also interacted with the elephant keepers and veterinarians who explained the process of using positive conditioning while carrying out foot treatment on Rhea elephant.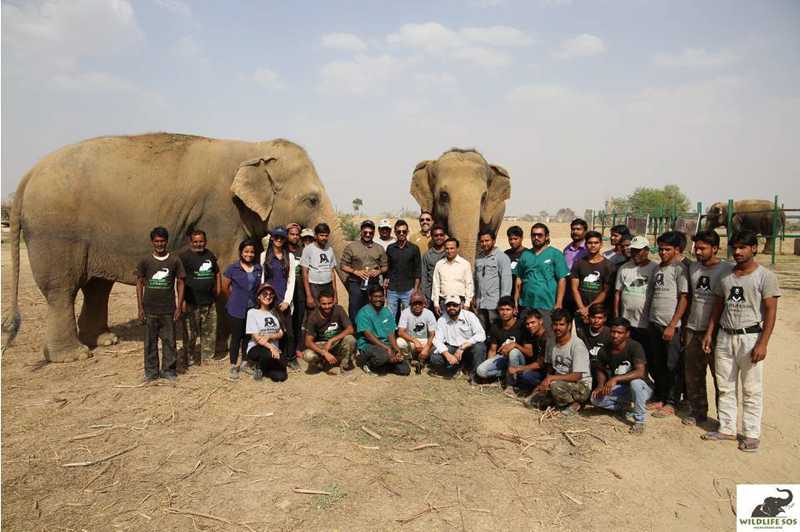 The visit ended on a high note with Yuzvendra thanking the staff for their efforts to look after the rescued animals and he also signed autographs and cricket bats for the team. Wildlife SOS co-founder Kartick Satyanarayan later presented him with an elephant footprint painting as a piece of memorabilia.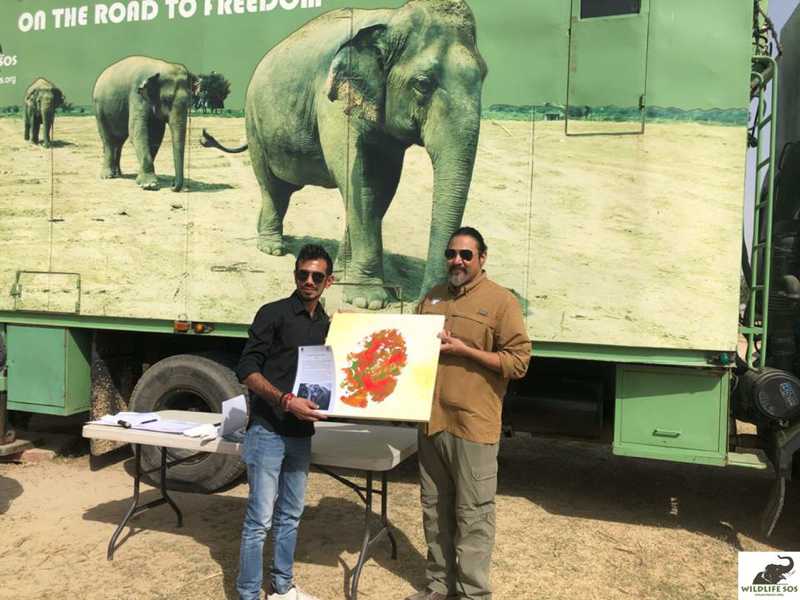 Talking about his experience, Yuzvendra Chahal expressed that it was an absolute pleasure for him to visit both the rescue centers and that the efforts that Wildlife SOS is putting in to help these animals was truly heart touching. He felt strongly about elephants being ridden in Rajasthan and pledged his support to the cause of elephant protection in India. Yuzvendra Chahal concluded his visit motivated to inspire change, with the promise of visiting the bears and elephants again!