A group of employees from DELL-Bangalore extended their support to wildlife conservation and lend a hand to our rescued sloth bears by volunteering at the Bannerghatta Bear Rescue Centre in Bangalore, Karnataka.  DELL has recently partnered with Wildlife SOS to organize employee engagement activities at the center and is also contribution towards the feeding of the bears as part of their CSR (Corporate Social Responsibly) initiative.
The team embarked on a tour of the center, the Operation Theater & laboratory, and of the bear enclosures following which they familiarized themselves with the green kitchen and the eco-friendly cooking done on-site for the resident bears. Dr. Arun. A Sha, Director- Research & Veterinary Operations at Wildlife SOS, shared the organization's role in conservation of wildlife and caring for rehabilitated sloth bears. They were overwhelmed upon learning about their painful history and the vital role of lifetime veterinary treatment in keeping our rescued bears safe and healthy, and thanked our staff for all their hard work.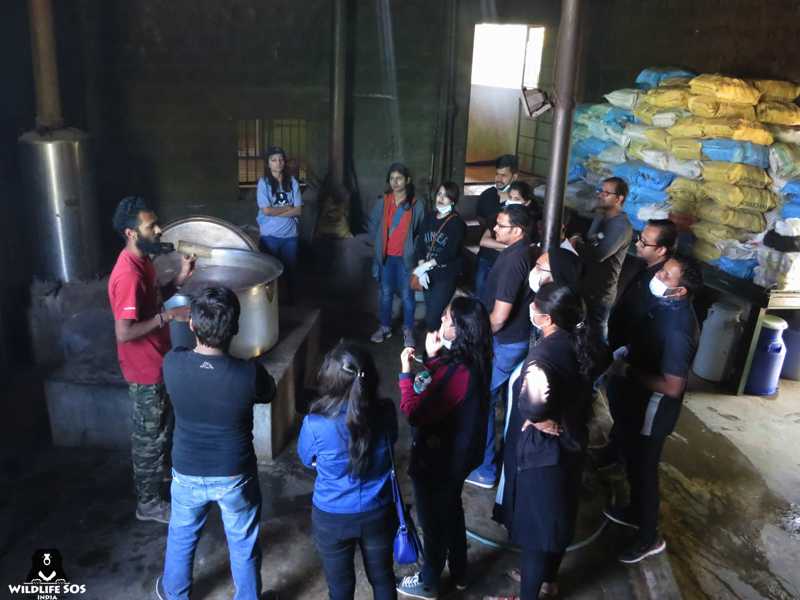 The group thoroughly enjoyed the volunteering activities and engaged in building hammocks for bears to rest in, painting enclosure fences, chopping-up fruits and even assisting the keepers to feed the bears. They were absolutely thrilled to see the sloth bears making the most of this second chance at a life free of pain and abuse. Our volunteering program gives people the unique opportunity to work alongside some of our incredible animals and gain the satisfaction that comes from helping to make a positive impact on their lives.
BBRC has been instrumental in rescuing and providing life-time care for over a hundred Sloth Bears rescued from the Dancing Bear trade; from poaching, and Human-Bear conflict situations. It is second largest rescue centre for Sloth Bears in India and it provides an environment as close to the bears natural habitat as possible.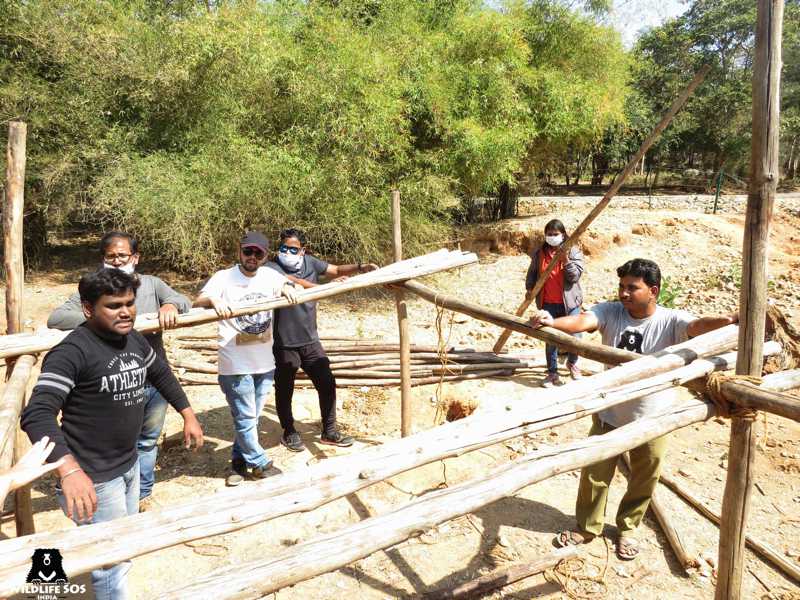 It is always encouraging to see young professionals coming forward to support and promote our endeavor and this was a great experience for us. The DELL-Bangalore team took back some special memories and Wildlife SOS souvenirs with them and we look forward to hosting them again soon with more volunteers!