The Lesser Florican (Sypheotides indicus) is a characteristic bird of grasslands, endemic to the Indian subcontinent. Locally, the bird is known as Kharmor (grass peacock) in Gujarat and Khar titar (grass pheasant) in Rajasthan. It belongs to the Bustard family, and is the smallest of all cousin species found in India. It inhabits the states of Rajasthan, Gujarat, Madhya Pradesh, and parts of Andhra Pradesh, Maharashtra, and Karnataka. The bird is currently listed as Critically Endangered on the IUCN Red List.
Individuals are generally solitary and shy, with males and females easily distinguished based upon their physical features. Male floricans are generally shorter and lighter than their female counterparts. An adult male is flashy, with black and white coloured feathers, while the females are brownish. Males are also equipped with attractive ornaments in the form of black, feathery ribbons on their head. While inhabiting low-lying grasses, dull females become inconspicuous due to their cryptic colouration.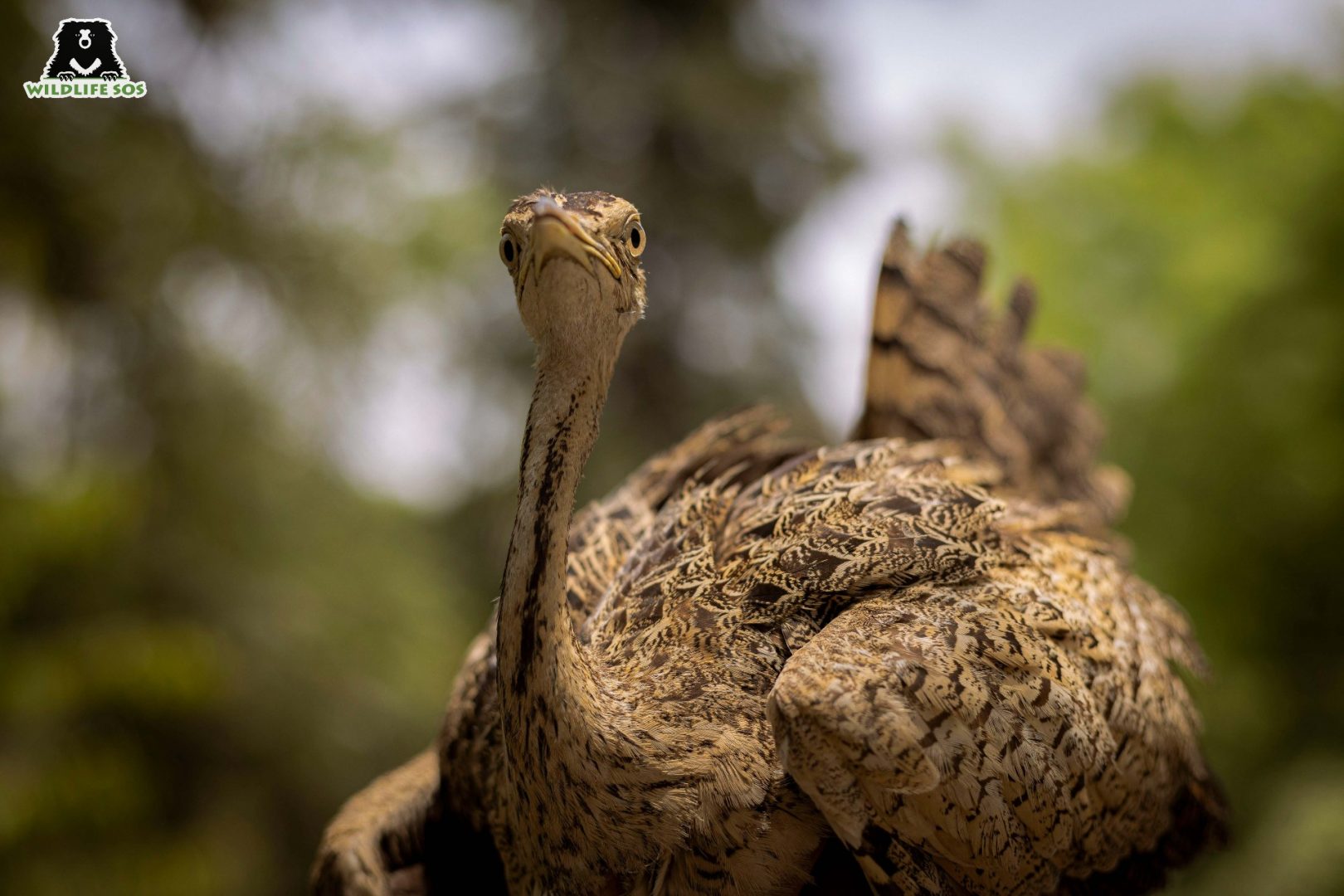 Habitat Preferences
Though it prefers open, grassy landscapes, the lesser florican is generally seen resting within thick bushes during the day. In non-breeding months, it can inhabit wooded lands and scrublands, along with grasslands. Being omnivorous, their diet ranges from small insects and critters to herbs and shoots.
Occasionally, Lesser Floricans inhabit agricultural fields – generally of cotton, millet, and some cereal crops. Crop fields of soybean, groundnut, sorghum, maize, sugarcane, rice, mustard, and wheat crops are also known to be habitats during the breeding season. Intensive grazing in grasslands has led to the species gradually shifting and relying upon croplands.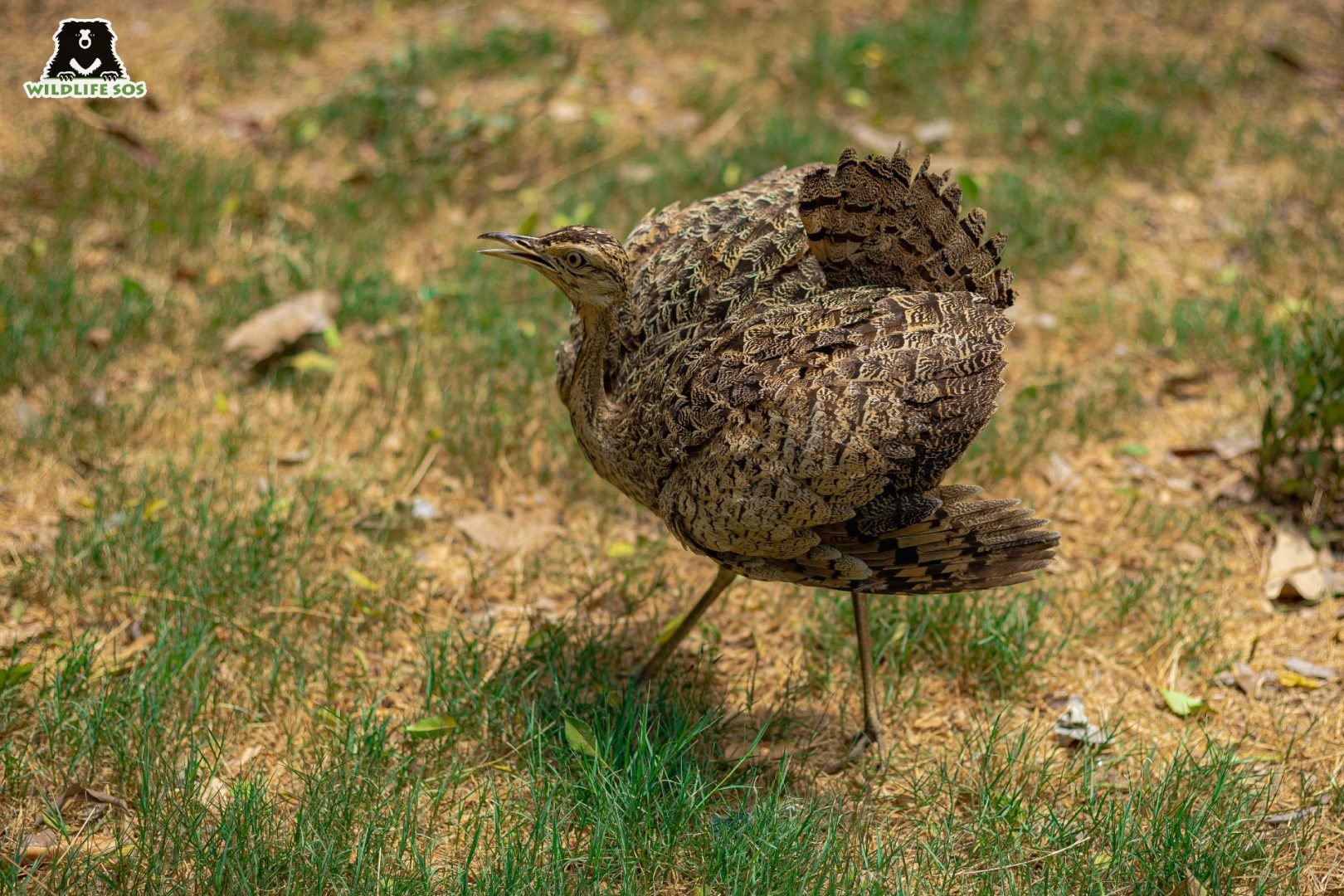 Breeding Behaviour
The most characteristic feature of the bird is the mating strategy. A BNHS project report states that during the breeding season, males are seen folding their legs and leaping upwards, reaching a height of about 2 to 3 metres. They flutter rapidly, even up to 600 times a day, while emitting a croak-like sound. This sound is produced by the rotation of feathers around the carpal joint as they beat their wings, and is loud enough to be heard from a distance of 300 to 400 metres. This behaviour serves purposes like announcing territory, repelling rival males, and attracting the female. 
The bird has been recorded to breed in Gujarat, southeast Rajasthan, northwest Maharashtra, western Madhya Pradesh, and Rollapadu Wildlife Sanctuary in Andhra Pradesh. Breeding of the Lesser Florican has a strong correlation with the monsoon season. As southwest monsoon arrives in India, males slowly attain their breeding plumage. Being local migrants, these birds move from foraging sites to lekking sites (where males compete for females) within dry grasslands.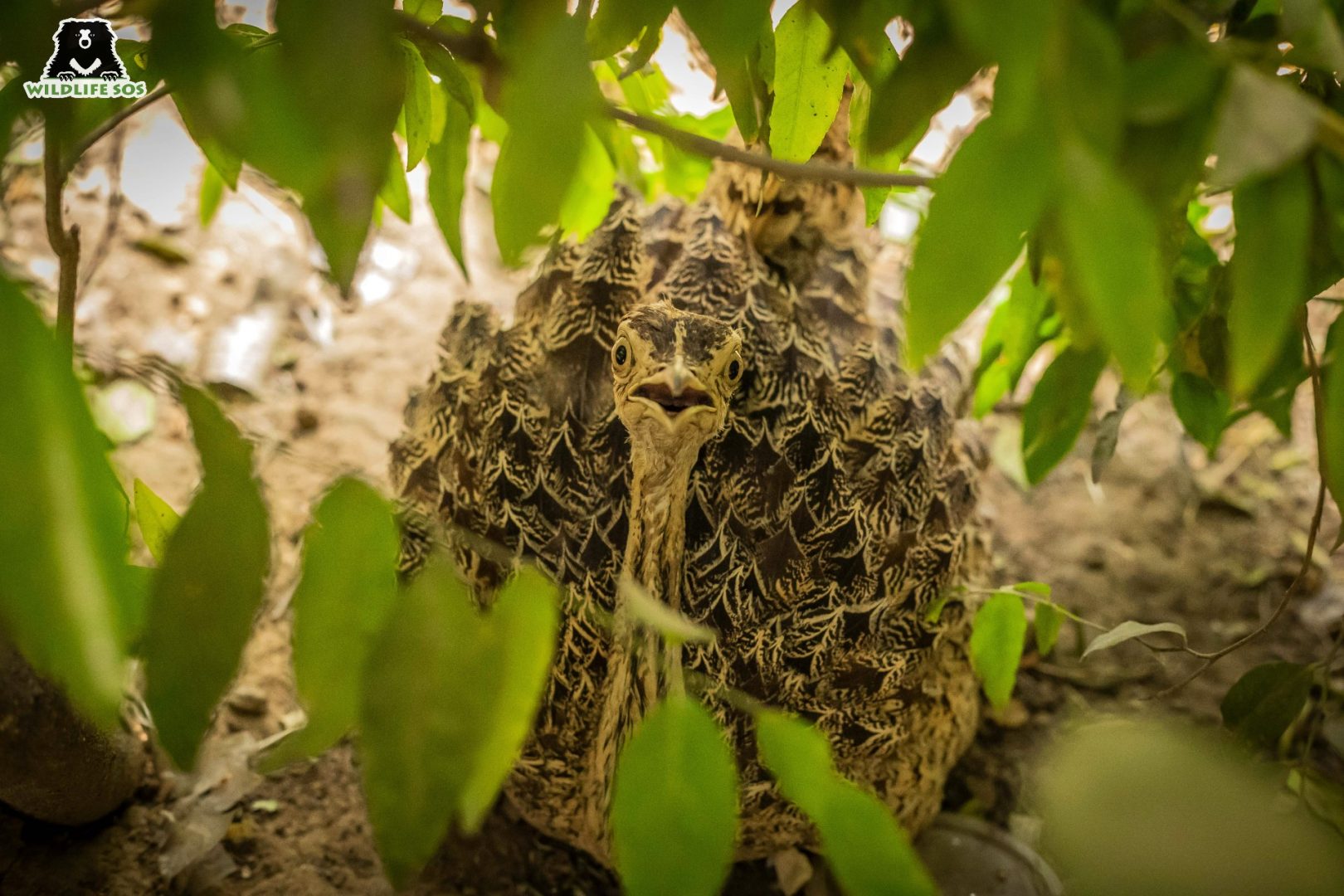 The Steep Decline
In the past, Lesser Floricans occupied a much larger area in India. The bird was common and widespread, but due to various anthropogenic factors, the breeding range of the ave is now much restricted. The Lesser Florican population has experienced a severe decline, especially during the early 2000s. In 1999, studies had estimated a total of 1,765 breeding males across India. Flash forward to 2018: Researchers found only about 730 males, signifying a fall of nearly 80 percent.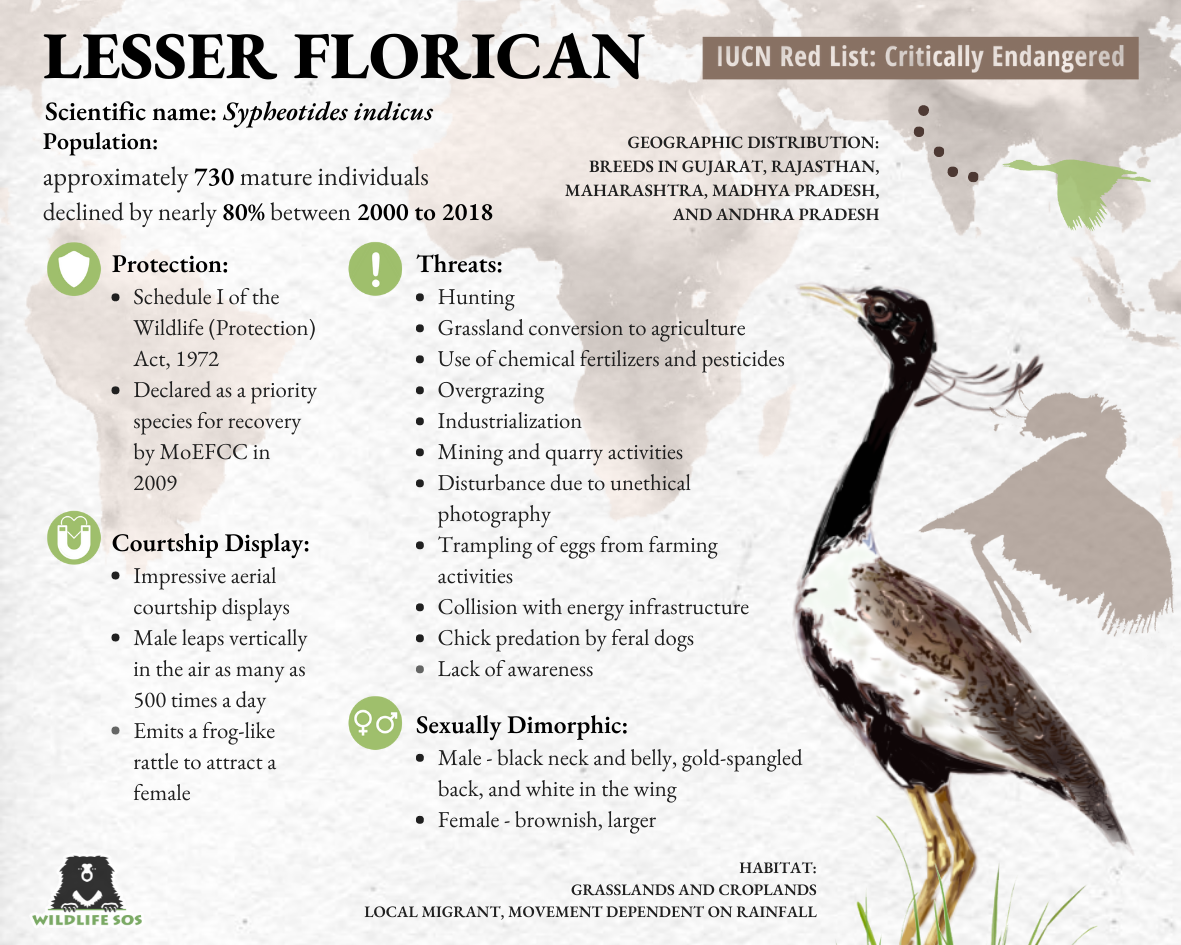 Prone to severe threats, the bird receives the highest level of protection under the Wildlife (Protection) Act, 1972, as it is listed under Schedule-I. In 2013, it was also included as a priority species in the Species Recovery Plan set up by the Ministry of Environment, Forest, and Climate Change, Government of India.
Wildlife SOS is frequently involved in rescuing endangered wild animals like the Lesser Florican. Recently, our Rapid Response Unit rescued a female florican from a park in New Delhi. The bird was kept under medical observation and released into the wild, once deemed fit by our veterinary officers.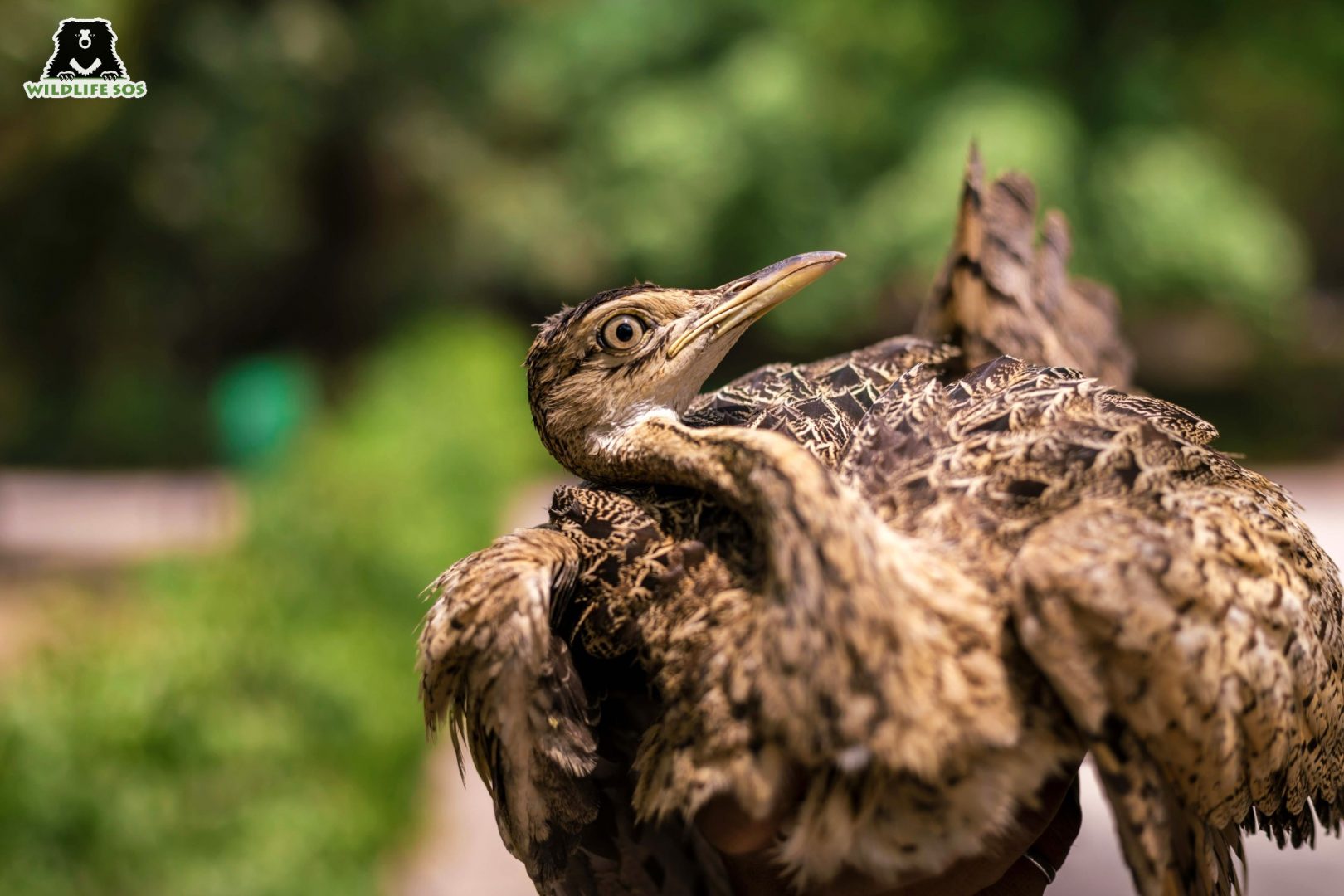 If you come across any animal in distress, please contact us at our 24×7 helpline numbers:
Delhi-NCR – +91 9871963535
Agra & Mathura in Uttar Pradesh – +91 9917109666
Vadodara, Gujarat – +91 9825011117
Jammu & Kashmir – +91 7006692300, +91 9419778280