Critically acclaimed Indian actor Adil Hussain, who also starred in the film 'Life of Pi' spent the weekend at Wildlife SOS' Elephant Conservation & Care Center and Bear Rescue Facility in Uttar Pradesh and has extended his support to wildlife protection and conservation in India.
Adil Hussain is a popular actor who works in mainstream Bollywood, Hollywood as well as art house cinema. He became well known in India as a stage actor after his internationally acclaimed performance as Othello in Roysten Abel's production of 'Othello- A play in Black and White' which was awarded a Fringe First in 1999. He has worked in International Film like The Reluctant Fundamentalist and Life of Pi (both 2012), and he received the Special Jury Award at the 2017 National Film Awards.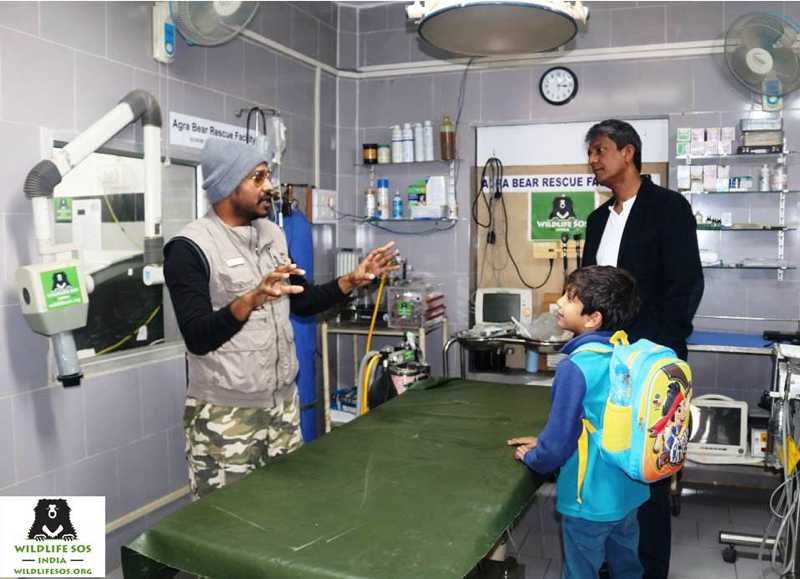 Being avid animal lovers, Mr. Hussain and his family spent quality time with the rescued sloth bears and majestic pachyderms. The visit commenced with a tour of the bear rescue facility and they were deeply moved by the stories of our rescued bears and the suffering they had endured at human hands, as recounted by Baiju Raj, Director Conservation Projects. On making their way to the state of the art hospital and operation theater, senior veterinarian Dr. Ilayaraja gave a brief introduction to sloth bear physiology as well as the physical and psychological scars and ailments that most of our bears suffer. The actor even tried his hand at shooting a blow dart while being given a demonstration on using the equipment during rescue operations and veterinary treatment. His 7 year old son Kabir, a budding wildlife enthusiast was delighted to see a rescued Indian Rock python and was keen to know more about the largely misunderstood species.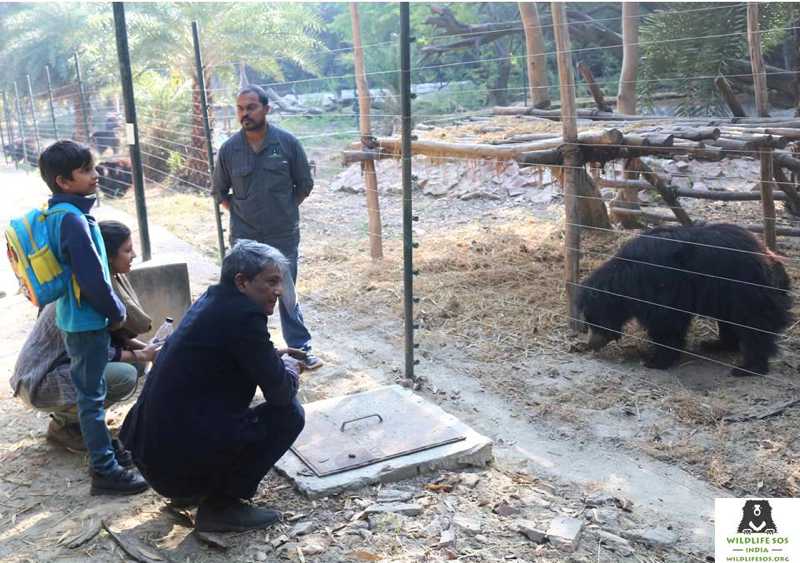 The following day, they had a brilliant time feeding the resident jumbos fresh fruits and also assisted the elephant carers to bathe Phoolkali at the Elephant Conservation & Care Center. This was followed by an interactive session with the veterinarians and staff who discussed the torturous procedures used in training elephants to use them for tourist rides, temple processions etc. and our efforts to help these animals have a better, healthier future. They also had a chance to meet our newest elephant member-Priyanka, who was rescued from almost four decades in illegal custody.
Talking about his experience during his time at the centres, Adil Hussain expressed that he learnt a lot about the suffering that elephants undergo and that he was overwhelmed by our efforts to protect elephants, bears and other wildlife in distress. He even pledged to never endorse elephant rides or use of elephants in any kind of tourism or elephant processions.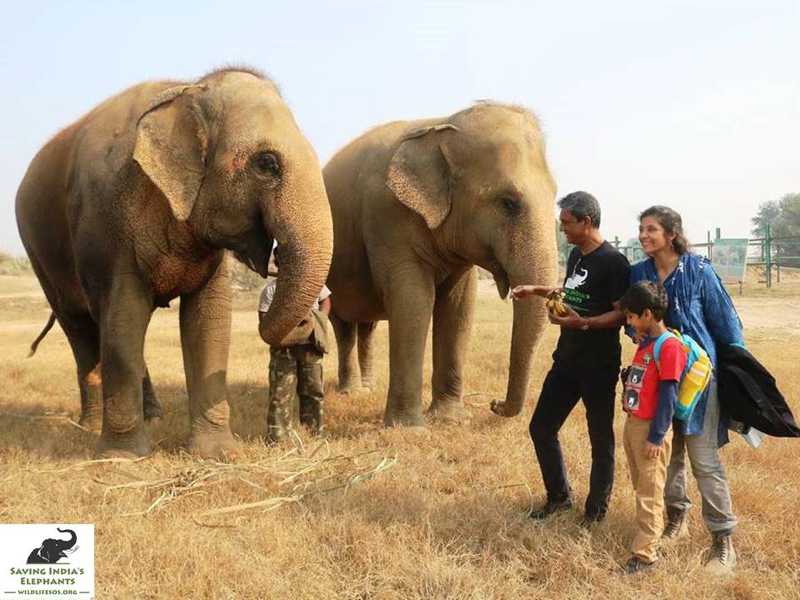 It was a delight to host Adil Hussain and we appreciate his support to the cause of elephant protection.  Wildlife SOS is focused on the cause of elephant conservation in India. Our goal is to utilize the Elephant Conservation and Care Center as a conservation education platform and as a model Center that uses Modern and Humane elephant management facilities that can be replicated and emulated across India.