The month of July started on a very sad note for the Wildlife SOS family, as we suffered an unexpected loss in the form of our beloved bear Akbar.  A little over 26 years of age, he lost his long fight against severe pulmonary Tuberculosis and liver dysfunction. Often referred to as "The Angry Old Man" by our bear keepers, Akbar's tempestuous nature only added to his unique personality and he managed to conquer our hearts during his time with us.
Here's looking back at Akbar's journey with Wildlife SOS, a place where he was truly loved.
Akbar came into our lives in the winter of 2003. He was about twelve years old at the time and was rescued from a Kalandar settlement in Haryana along with two other sloth bears named Amar and Anthony. All three bears were brought in to the Agra Bear Rescue Facility where they had a second chance at a life free of cruelty and pain.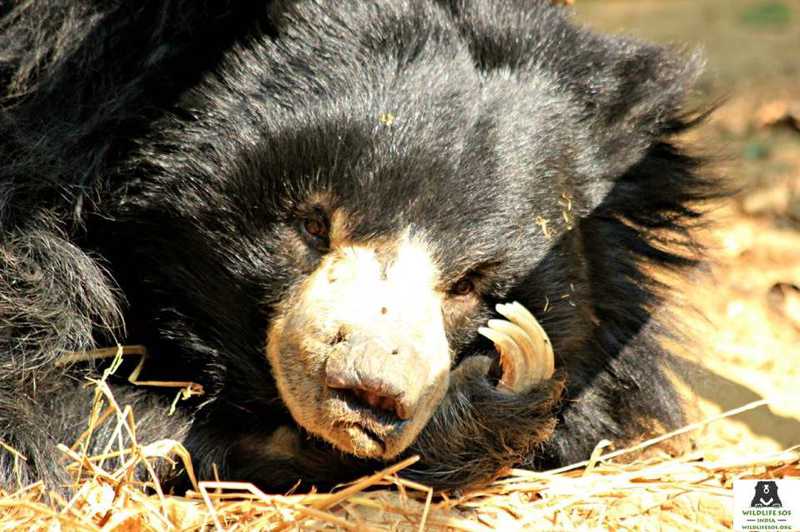 Having spent over a decade in captivity together, Amar, Akbar and Anthony shared a close and familiar bond and were therefore, not willing to accept any other bears in their enclosure. Lovingly dubbed the 'Triple A' by our staff, the trio were inseparable and would eat, sleep, and play together. Sadly as the years passed by, old age and chronic ailments gradually caught up to both Amar and Anthony, and for the longest time Akbar mourned the loss of his beloved brothers. Preferring to lead a solitary life ever since, our grand old man reigned supreme over his enclosure till the very end.
Akbar retained his aloof and wary personality for the most part but over time developed a trusting bond with his keeper, Ghanasham. He was quite the voracious eater and absolutely loved gorging on coconuts, watermelons and grapes. One would sometimes find him taking peaceful strolls around his enclosure or in most cases find him lounging in his hammock, while occasionally giving into his curiosity to sneak a peek at the visitors passing by.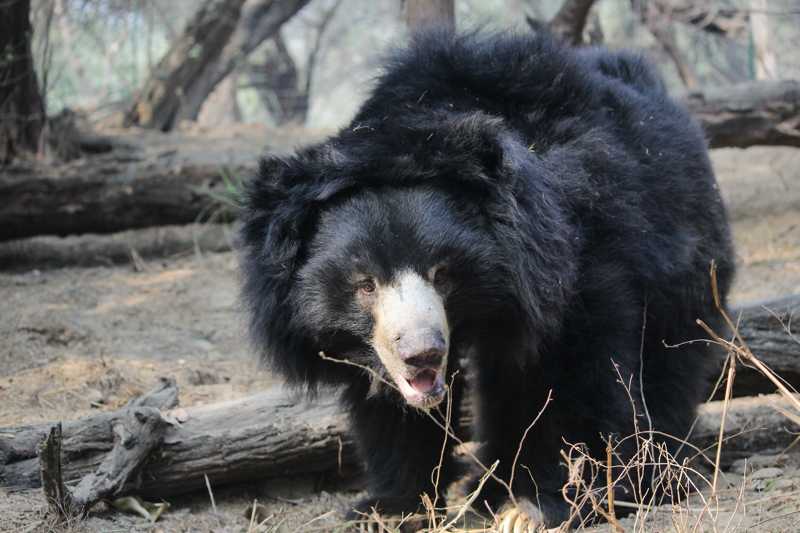 In October 2014, Akbar was diagnosed with chronic liver disorder during one of his health checkups and was put under immediate medical treatment. Our veterinarians thought it best to place him under geriatric care to ensure he received the appropriate care and medical treatment. Last month, Akbar started showing signs of weakness and significant loss of appetite, indicating that the treatment for the disease had stopped agreeing with him. Akbar's condition continued to deteriorate steadily until he took his last breath, while his loyal keeper remained by his side.
Taken from us a little too soon, we are deeply saddened by Akbar's demise but he will live on in our hearts and memories. We take comfort in knowing that he was able to live a good and happy life at the Agra Bear Rescue Facility, a place where he was loved and cherished by both his bear and human companions.