One of the most powerful animals to walk this Earth, the majestic tiger has always been a symbol of national pride and integral to India's rich culture and heritage. However, this unique species is constantly a target of human exploitation putting them on the 'Endangered' species list. Their exquisitely striped pelt is a much sought after novelty and their body parts are believed to have healing properties and often used in traditional medicine.
The conservation of tigers is not a choice, it is an imperative. After a century of mass decline, recent surveys have indicated an increase in the world population of wild tigers at 3,890, this is a remarkable rise from the 3,200 count recorded in 2010. India is home to about 70 % of the world's tiger population, thereby making her role in ensuring the survival of this species crucial.
International Tiger Day celebrated on 29th July aims to raise awareness of this endangered species and promote conservation of the world's tiger population.
To commemorate this day, our team at the Bannerghatta Bear Rescue Centre collaborated with the Bannerghatta National Park to organize a "Habitat Cleanliness Drive" for the big cats that reside within these forests. The event was hosted a few kilometres away from the centre, near Bande Muthappa Swami Temple, Kadu Shivanahalli located in Ramnagara district. Being a popular tourist site, the area is prone to littering.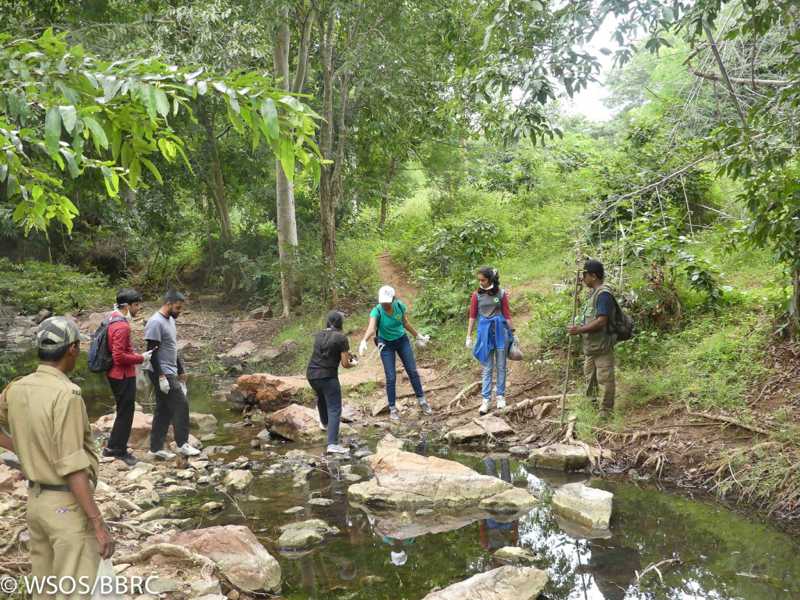 Nearly 150 participants comprising of our students, volunteers & our CSR partners along with members of eco-volunteer groups of the Karnataka Forest Department came together to do their bit for the environment and to spread a conscious message. The group spent the day picking up plastic waste and trash in the forest area and we even carried out a plantations drive.
It was extremely heartening as well as rewarding for our team to receive such a wonderful response from the volunteers and participants who stepped up to make a difference. We look forward to organizing similar events with the invaluable help of the Karnataka Forest Department.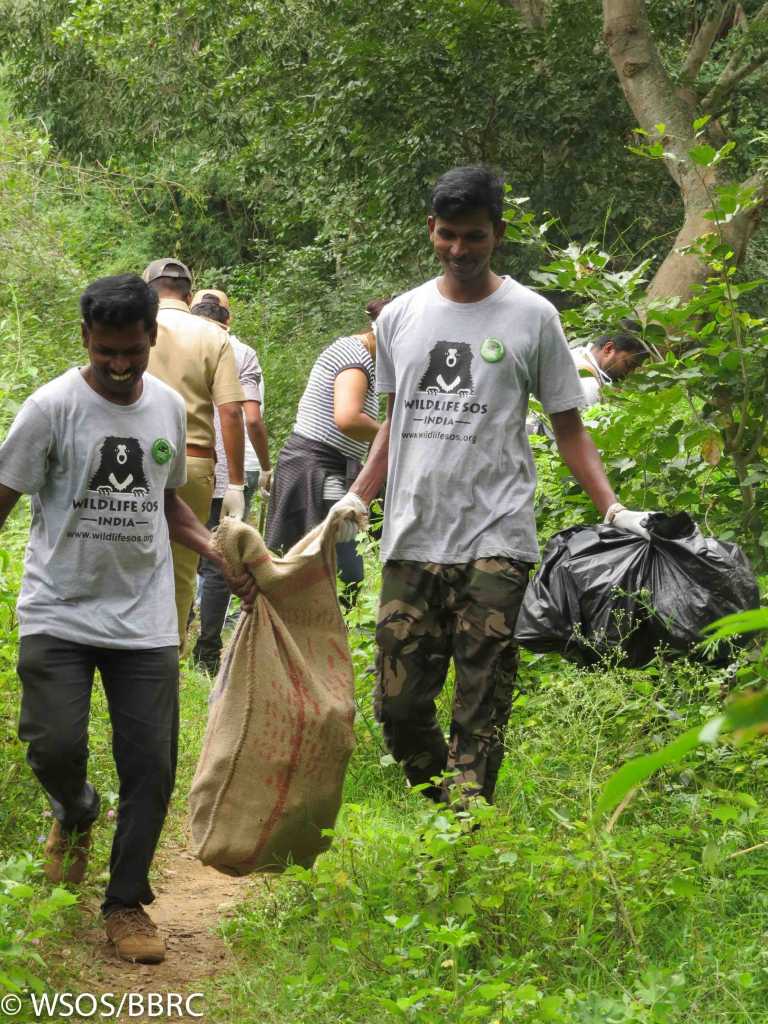 Wildlife SOS in collaboration with the Karnataka Forest Department and Born Free Foundation has been actively involved in a project to rescue tigers from human-wildlife conflict situations in the state of Karnataka.