Barely two months after an abandoned four month old female leopard cub was rescued in Maharashtra, another mother leopard was forced to abandon its baby in a sugarcane field.  Discovered by the local farmers, the baby leopard was left to fend for itself on the outskirts of Mhalsa kore village in Nashik, Maharashtra.
The neighbouring villages of Junnar are prone to human-leopard conflict situations which tend to have negative impacts on both human and leopards, often forcing mother leopards to abandon their cubs.  Worried, that they might incur the wrath of the mother in case she returns for her cub, the farmers reported the incident to the Forest Department.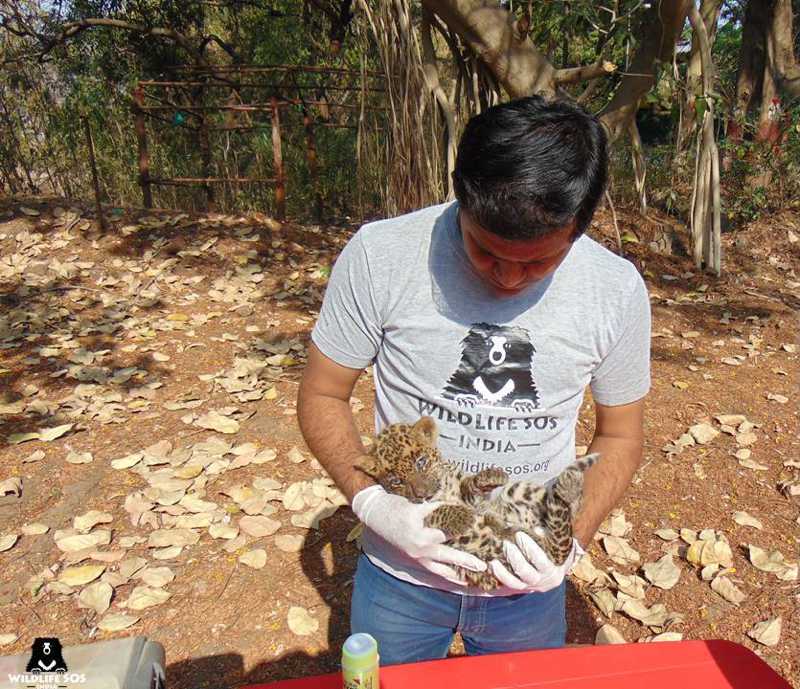 In their attempt to reunite the lost cub with its mother the Forest officials had to request the farmers to stall their sugarcane harvesting, hoping to give the leopard a chance to track down her baby. However, even after weeks of waiting she failed to return to the site in search for her missing cub. Following a formal order from the Principal Chief Conservator of Forests (Wildlife) of Maharashtra, the young cub has been place under the permanent care of our team at the Manikdoh Leopard Rescue Center and was transferred to Junnar.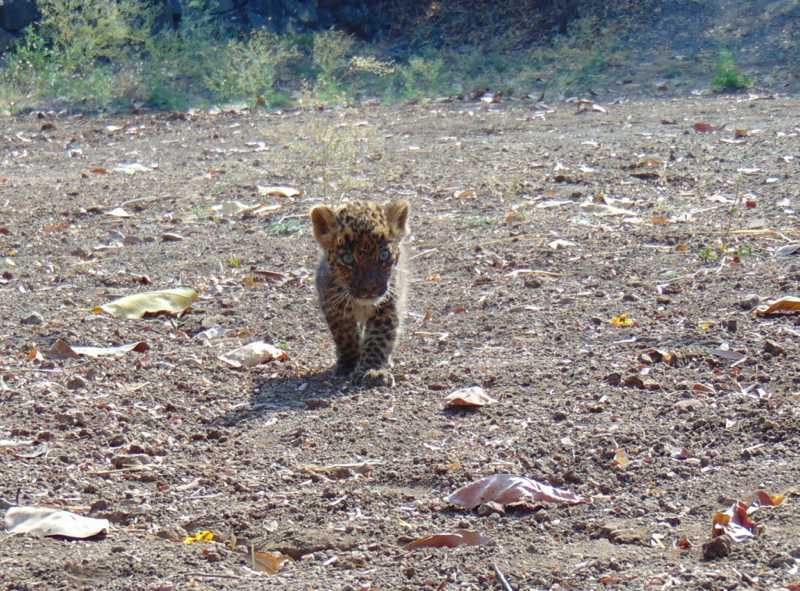 Identified as a male, the cub is estimated to be three months old. We have decided to call him Neel- which means champion and is also reference to the Hindu God Shiva.  He will now be raised along with Sundari (beautiful) the female leopard, who true to her name is striking and graceful. She is quite feisty and active and has adjusted well to her new home.
At the time of his arrival, Neel was slightly weak and has been put on multivitamin supplements. Cubs this young cannot survive on their own as young leopards are dependent on their mothers for the first two years of their lives.  Though these cubs won't be able to return to the wild, we are happy to find them in good health, with no traces of infestations or injuries. Both cubs are now being hand-reared by our dedicated staff who are going the extra mile to ensure that they grow up into strong and healthy leopards.
The Manikdoh Leopard Rescue Centre currently houses a total of 34 leopards that are not fit to be released back into the wild and it provides a transit home for leopards injured by or trapped in conflict situations prior to their release. We also conduct awareness programs across several leopard-prone villages to educate the local farming communities and to increase tolerance for coexistence with these majestic cats.