In one particular scene of the BTS video of viral pop song WAP featuring rappers Cardi B and Megan Thee Stallion, we get to see an albino Burmese Python on the set. The song did not just use that one Python but a hoard of live snakes for the video. Hollywood has had a long history of using snakes in the entertainment industry, be it for movies, television or songs.
But where there are snakes involved, cases of mishandling always follow. Recently, American pop singer Maeta was involved in a snake bite incident at her set, when she was shooting a video for her song. In a video shared on her Instagram, Maeta was seen lying on the floor with two non-venomous snakes kept on top of her, one of which became aggressive and bit her on the chin.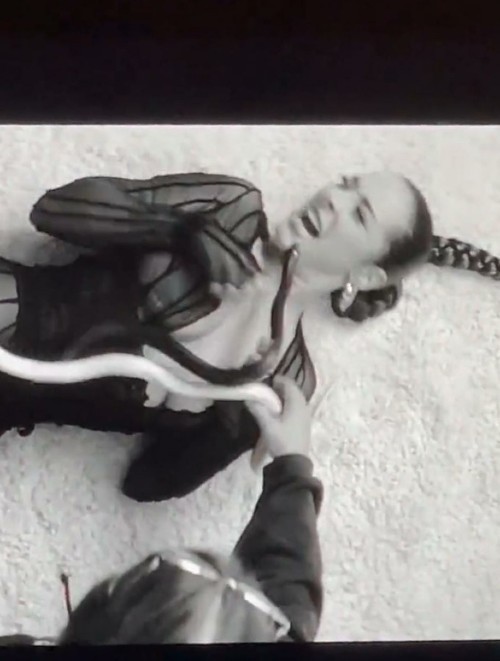 Being a wildlife conservation organisation, we feel the need to talk about and address instances of snake mishandling involving celebrities, and especially the use of these wild reptiles in the entertainment industry.
Bollywood TV and film industry also had its fair share of mishaps and incidents with regards to the use of snakes on sets of TV serials, movies or reality shows. The famous (or rather infamous) Khatron Ke Khiladi – a stunt-based reality TV show – is known to use animals for a lot of their stunts. In a 2018 incident, this very practice came back to bite them (quite literally) when the producer was bitten by an Indian Rock Python while trying to save a contestant from the reptile.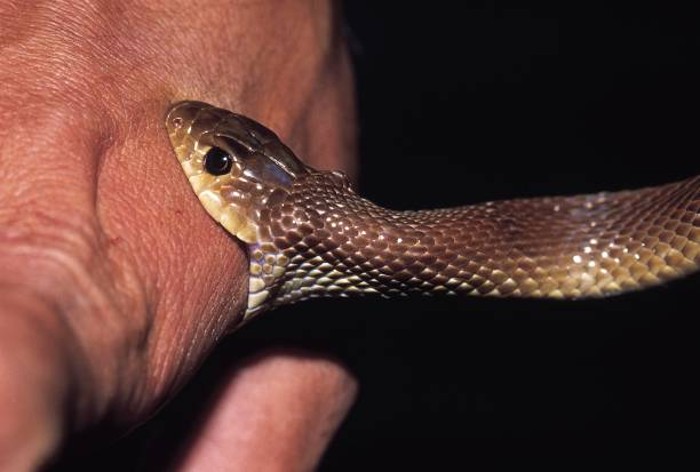 In another instance, the makers of the Hindi soap opera 'Nagarjuna' were said to have shot the scenes of their show using real snakes, which are against the laws of the country. The show's actress Shruti Ultaf, posted a video on her social media posing on the set with one of the most venomous species found in the country, the Spectacled Cobra.
Meanwhile in a 2016 incident, a Kolkata-based photographer used live snakes on a model and uploaded the images on Facebook. He had allegedly got hold of the snakes from a snake charmer. But fortunately in both these cases, the respective state forest departments were prompt to take action and press charges against the violators for neglecting the law.
What these practices don't bring to light or are left out are the detestable conditions that these reptiles might have to suffer, such as venomous snakes being defanged or their mouth being stitched, leading to an unimaginable amount of torture. Celebrities are in a way influencers, and using live snakes for any audio-visual format of entertainment is a blatant promotion of animal cruelty. These actions influence the viewers to try dangerous tricks and stunts for the sake of garnering popularity on social media. A YouTube channel named Mr. Beast posted a video titled 'Would You Sit In Snakes For $10,000?', which garnered 30 million views and 1.2 million likes. These kind of instances spread like wildfire and have a cascading effect, which only negatively encourage more people to do the same.
According to the Wildlife Protection Act of India, 1972 using a wild animal for commercial purpose is prohibited. Such carelessness in using wild animals, specifically snakes in these cases, are worthy of drawing a pejorative feeling but when action is taken in accordance with the law, it sets the right precedent. While the Spectacled Cobra is protected under Schedule II of the Wildlife Protection Act, 1972, the Indian Rock Python is placed under Schedule I of the Wildlife Protection Act, 1972 which means it is accorded the same status as the tiger and the Asian elephant. This classification implies that the species enlisted will attract the highest safeguarding, coupled with maximum penalties, which could be 3 to 7 years of imprisonment or a fine of Rs. 10,000.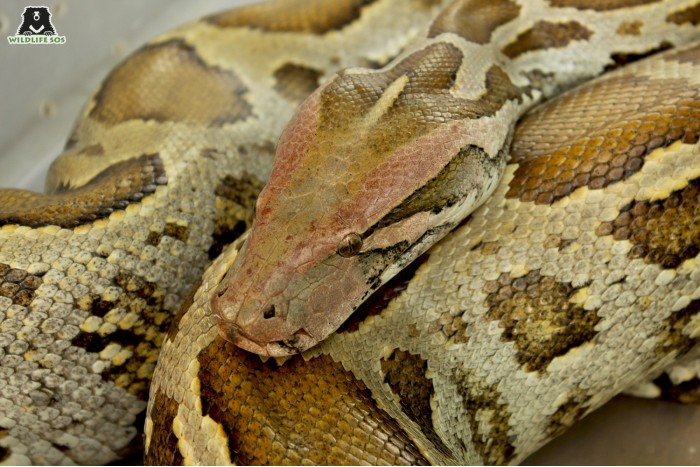 Wildlife SOS has also worked extensively for the protection and conservation of snakes by talking about snake bite first-aid, debunking common myths about snakes, celebrating World Snake Day through awareness and of course rescuing innumerable snakes from distress situations and safely releasing them back into their habitat.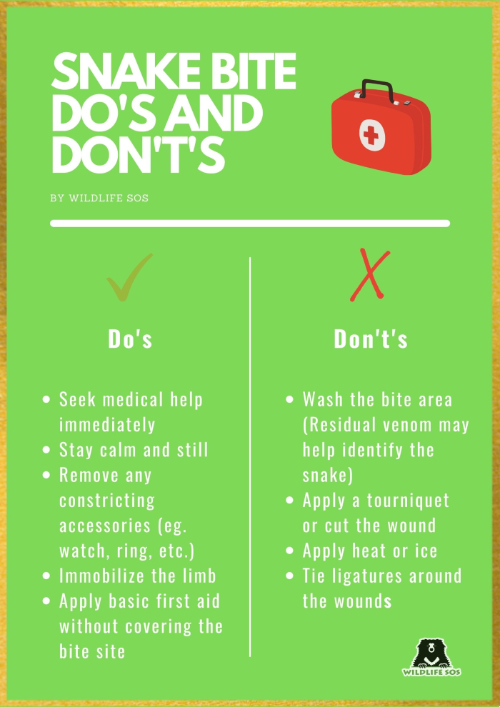 Snakes are an invaluable part of the ecosystem but superstition, even in the 21st century, combined with a fear of the unknown result in a lot of unfortunate snake mortality. That is why we work really hard to educate people wherever we see there is a genuine lack of awareness regarding these beautiful reptiles.
If you come across any wild animal in distress, please alert our rescue team on our helpline numbers. Delhi NCR – +91-9871963535, Agra & Mathura – +91-9917109666, Vadodara – +91-9825011117 and J&K – + 917006692300.
To stay updated with the latest rescues by the Rapid Response Unit, become a member of the WSOS Reptiles group of Facebook – https://www.facebook.com/groups/234514617801135
---