A group of snake-lovers and wildlife enthusiasts, which gathered in Asola Bhatti Wildlife Sanctuary, New Delhi, were thrilled to have three unexpected visitors accompanied with the Wildlife SOS team on Sunday morning. The group of snake enthusiasts and students studying wildlife conservation had assembled for an awareness workshop on the occasion of World Snake Day organized by Bombay Natural History Society (BNHS) with Wildlife SOS.
The unexpected visitors were none other than a Red Sand Boa, a Rat snake and a Monitor Lizard!
July 16, world snake day is celebrated by snake-enthusiasts all over the world. The day is a great opportunity for spreading awareness about this astounding but largely misunderstood reptile. Considering the extensive reptile rescues conducted by Wildlife SOS every year, BNHS invited WSOS team to conduct an educational session on snakes, especially found in Delhi NCR region.
Ms. Kadambari Atri and Ms. Shirina Sawhney conducted the session, while Mr. Virendra and Mr. Ravi from the rescue team showed the participants the snakes and a monitor lizard while emphasizing on their harmlessness.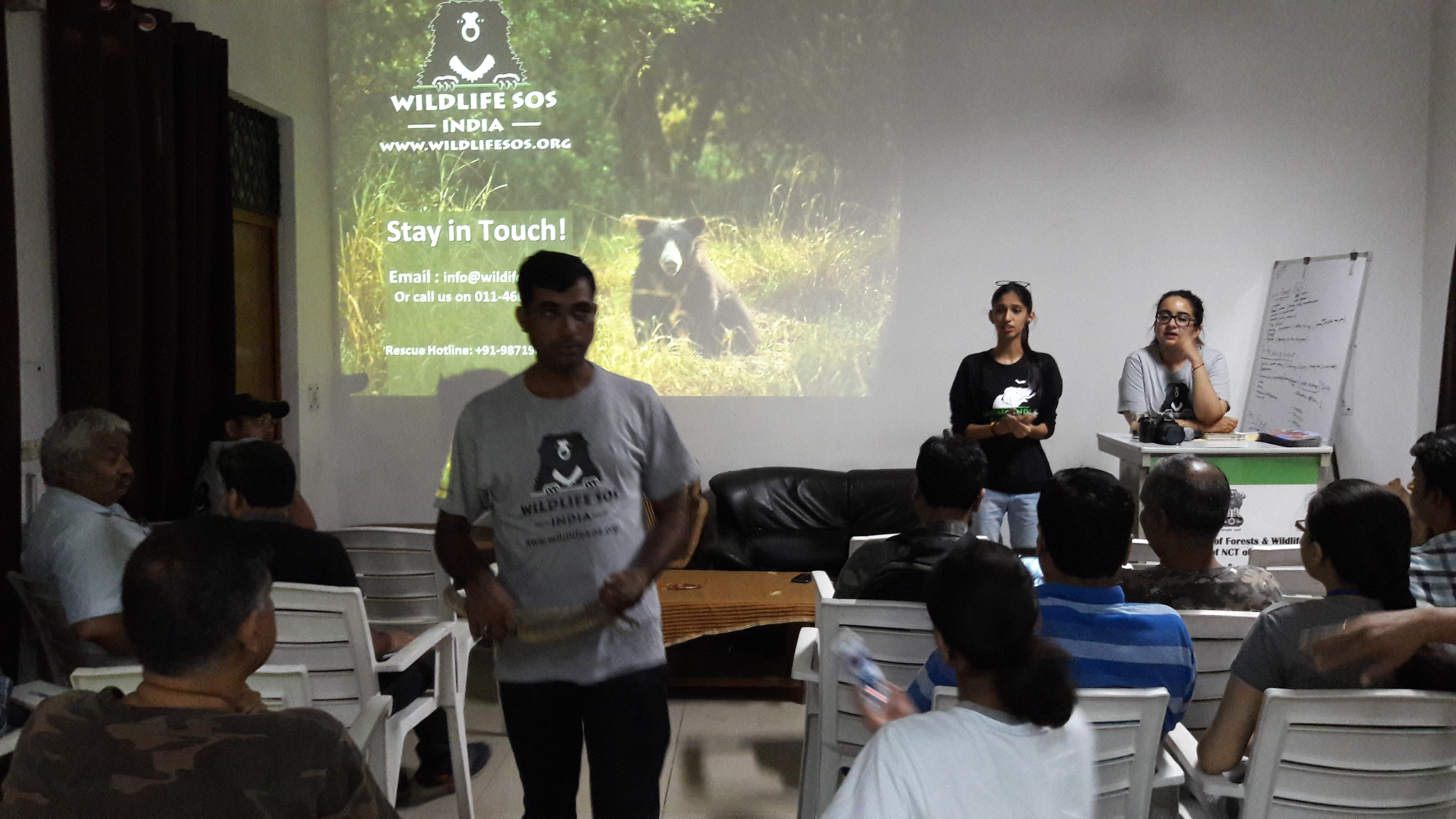 There are more than 270 species of snakes found in India and over 40 are found in the National Capital Territory of Delhi. The team explained in detail about the characteristics of commonly found non-venomous snakes like wolf snake, red sand boa, rat snake, royal snake, Indian rock python and common sand boa, and venomous snakes like common cat snake, common krait and common cobra.
Every year, the 24-hour rescue hotline run by Wildlife SOS receives hundreds of calls from residents reporting of reptiles being present in their premises. With the onset of monsoon, such sightings further increase in number. As a result Wildlife SOS rescues over 1000 reptiles every year, including different species of snakes, monitor lizards, turtles and crocodiles.
With increasing urbanization, deforestation, construction and shrinking habitats, there has been an increase in the incidents of human-snake conflict. This makes it even more crucial for people to be aware of serious threats faced by these reptiles and to know harmless ways of mitigating such encounters. Many people out of their fear or dislike for snakes, end up hurting the reptile who meant no threat.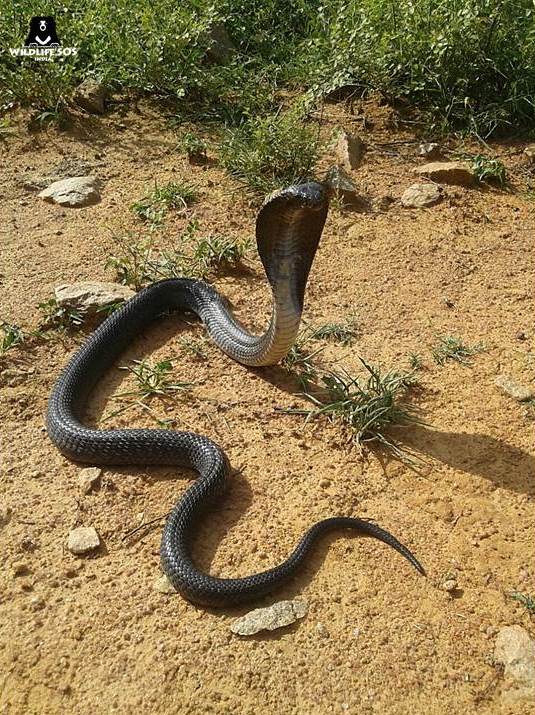 In India, snakes face more challenges also because of traditional practices like snake charming and the use of snake body parts in black magic. People out of ignorance or superstition contribute to the suffering of snakes, thereby affecting the entire eco-system.
It was also an opportunity for the WSOS team to sensitize the participants about the usefulness of these reptiles. Snakes play a vital role in the environment by limiting the number of rodents and insects. If the number of snakes in the eco-system declines, the number of rodents increases which has well-known consequences on human health and economy.
Participants were intrigued to know about the variety of snakes and were also educated on first-aid to be provided in case of a snake bite. They were informed that under no circumstances they should try to catch the snake on their own and instead contact WSOS helpline (9871963535). The rescue teams are trained over years and have the expertise to handles such situations.