In 2006, a goatherd who had taken his goats out to graze near a forest area in Mysore, Karnataka, was shocked to find an unexpected animal joining the herd. It turned out that a Sloth bear cub had followed his goats out of the forest!
The young bear must have wandered too far from his mother and had gotten lost in the forest. Concerned that he might incur the wrath of the mother bear, the goatherd immediately alerted the Karnataka Forest Department. Efforts were made to reunite the cub with its mother but she failed to show up. As the cub was still quite young, without his mother his chances of surviving in the wild were bleak. It was decided that the little bear would be moved to the Bannerghatta Zoological park, and later on to Wildlife SOS, Bannerghatta Bear Rescue Centre for long-term care.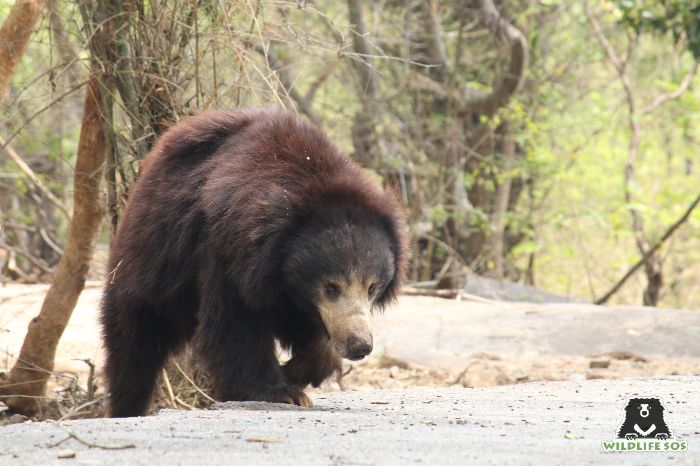 Estimated to be 6 months old at rescue, the cub was named Tipu, after the famous king of Mysore —Tipu Sultan himself. He spent the first few months at a cub weaning center where he was bottle-fed by our bear caregiver. Prakash, one of Tipu's first caregivers, recalls Tipu as a sprightly young bear, with an inquisitive personality. With time and dedicated care, Tipu grew up to be a strong and healthy bear.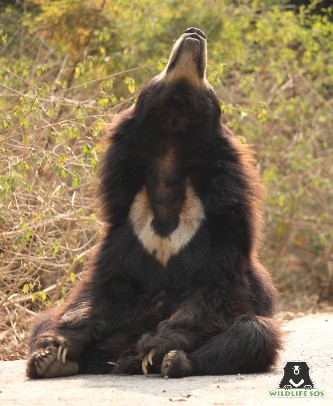 Tipu is over 15 years old now and he is an eager bear who enjoys exploring the vast expanses of BBRC. He has managed to retain his wild instincts and one can find him climbing trees, and taking advantage of all our sloth bear enrichments like the hammocks, tyre feeders, and he is an expert at digging mud pits! His yearning to explore and try new things never fails to surprise us.
Tipu loves to gorge on jackfruits, coconuts, watermelons, and going on a never-ending hunt for termites and ants. He currently weighs a healthy 84kgs and is quite the foodie. Tipu is a bear who enjoys his own company most often. He has a peculiar habit of sleeping while sitting up and it is truly a sight to see!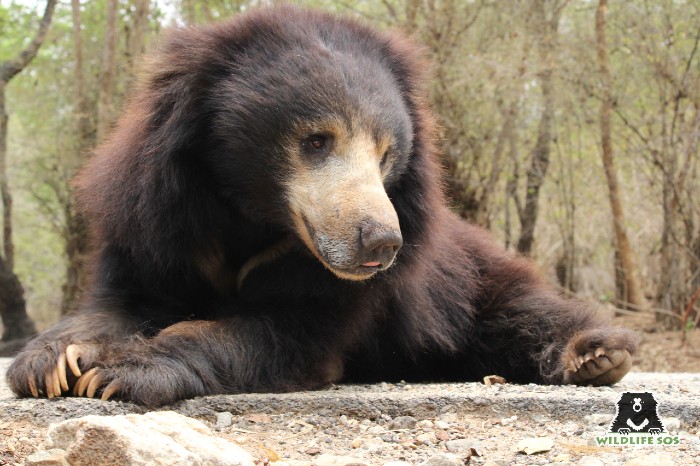 As India continues to grapple with the COVID19 pandemic, all of us at Wildlife SOS extend our heartfelt gratitude to kind supporters like you who have helped us provide a safe and healthy environment for Tipu and the rest of the sloth bears in our care.