In 2006, Wildlife SOS was in the middle of their efforts to rescue sloth bears from the barbaric practice of "dancing bears" in India. Wildlife SOS Co-founders, Geeta Seshamani and Kartick Satyaranarayan, dedicated weeks and months ensuring that the bears who were being abused and exploited for this tradition, were safely rescued and rehabilitated to a kinder life. Little did they know that one such bear would make history by becoming one of the oldest living sloth bears under our care!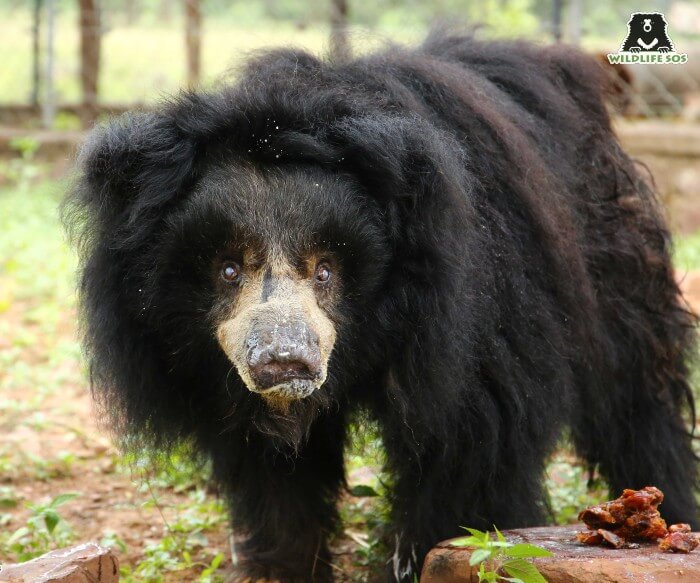 Gulabo had already spent over 20 years of her life, dancing on her weak, ageing limbs for the entertainment of people! She was poached from the wild as a cub, thus, permanently losing her ability to ever survive in the wild again. Her life as a dancing bear was unkind in every way – she was deprived of the nutrition that was required for her to grow up to be a strong, healthy bear, and as time passed, the neglect took a toll on her health. She steadily started losing her eyesight and her arthritis became severe.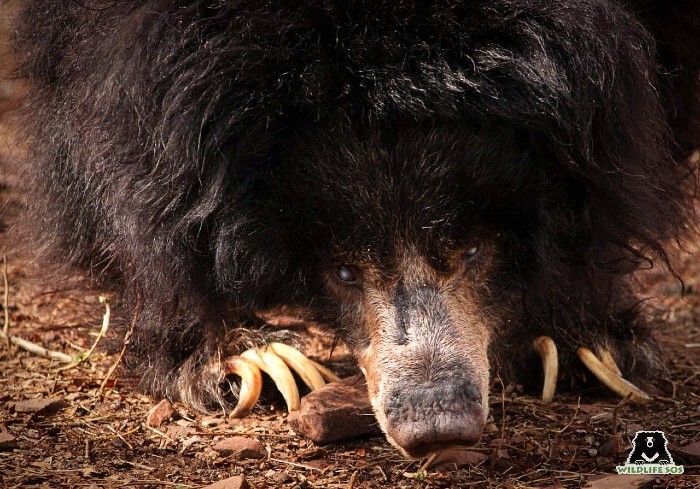 Gulabo was rescued in 2006 after Wildlife SOS set up the sloth bear rehabilitation centre in collaboration with Madhya Pradesh Forest Department & Van Vihar National Park authorities. She was the first bear to be housed at the Facility and has since called it her home. By the time Gulabo was safely rescued and rehabilitated at the Wildlife SOS Van Vihar Bear Rescue Facility, in Bhopal, Madhya Pradesh, she was exhausted, blind in both eyes and was in need of immediate medical assistance.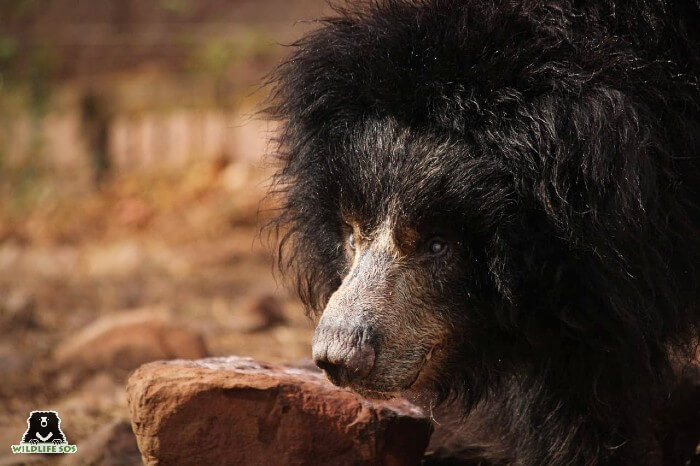 Today, nearly 15 years after she took her first steps to freedom, Gulabo takes measured steps across her free-ranging field in a safe, retired environment. Due to Gulabo's impaired vision, the bear care staff and our field team has ensured that she remains in the same enclosure that she was housed in, from the beginning. This is important as it has helped her adjust well to her surroundings and know exactly how to reach her den and where her enrichments are placed.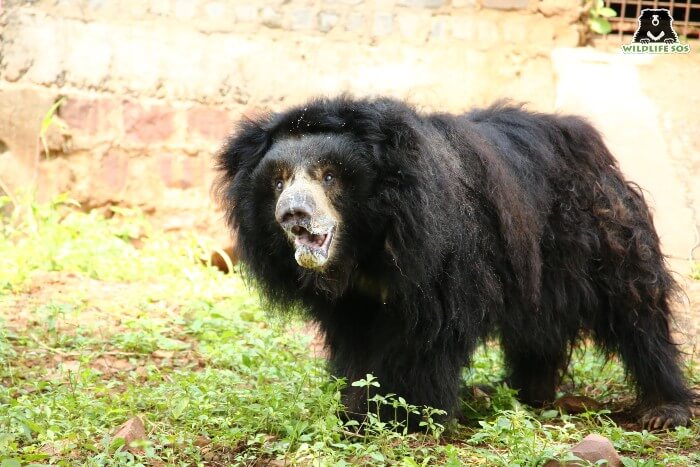 Gulabo loves to stick to her routine and is sure to express her distaste if there is any change to it. Her caregiver can be seen hurriedly making his way to the bear kitchen when it is time for porridge and the evening fruit platter. Her fruit platter usually consists of sapodillas, watermelons, grapes and papayas, of which she is careful to pick out sapodillas first and gently, devour them before proceeding to the other fruits.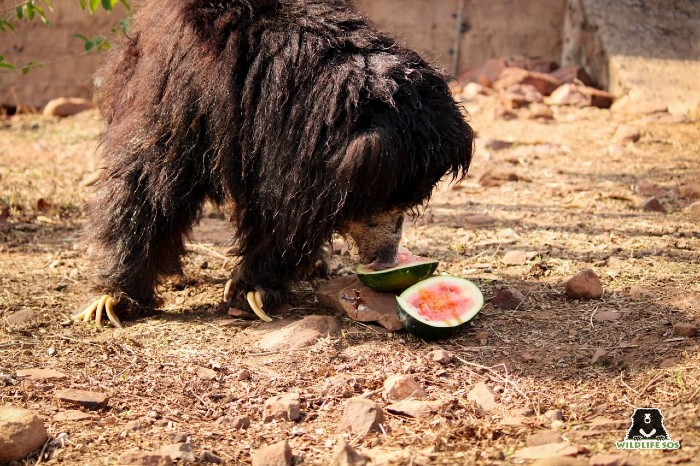 She loves digging up termite mounds and resting in them, especially after her morning porridge! Gulabo will be seen sprawled in different corners of her field, basking under the sun and resting, almost as though making up for the lost years of rest as a dancing bear. She is placed under our specialized geriatric care routine due to her advancing age, wherein our veterinary team administers multivitamins and immunity boosting supplements to her. She undergoes regular medical checkups for our team to keep a close tab on her vitals as she grows old.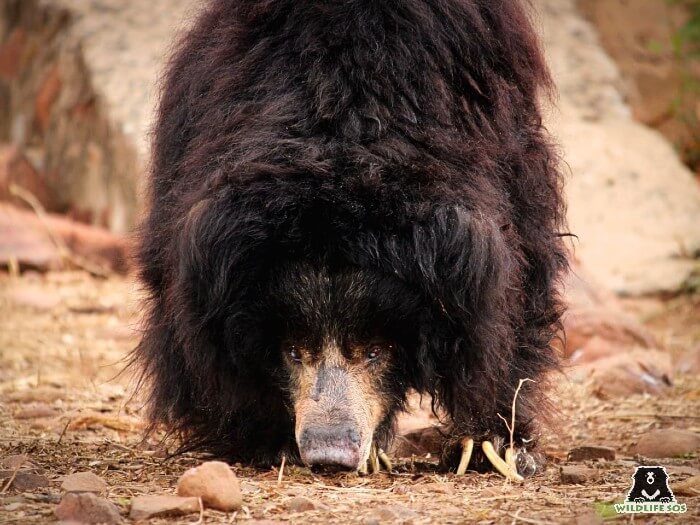 Her caregiver always keeps a watchful eye on her, and immediately reaches out to the veterinary team in case Gulabo shows signs of unusual behaviour. All these years of mistreatment and neglect had not led Gulabo to lose her faith in humanity, which was nothing short of a miracle. She is a surprisingly calm bear and allows veterinarians and caregivers to approach her, she is cautious, at first, which is common for a bear who is blind.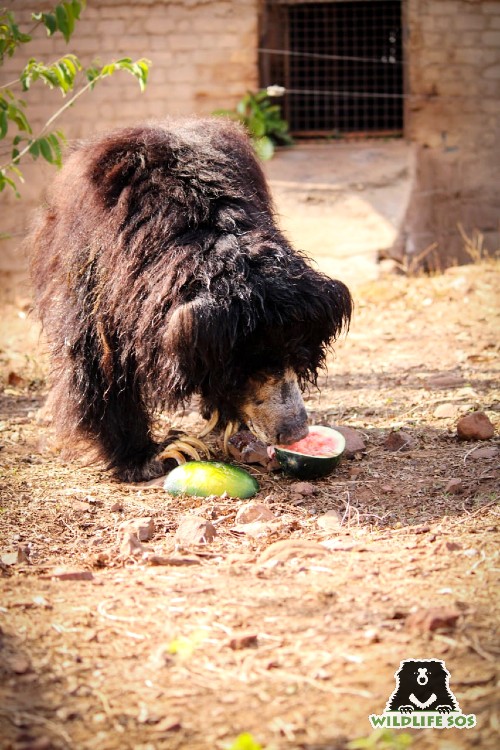 Gulabo's astounding longevity can be credited to advanced veterinary medicine and specialized geriatric care provided by our veterinary doctors and bear care staff.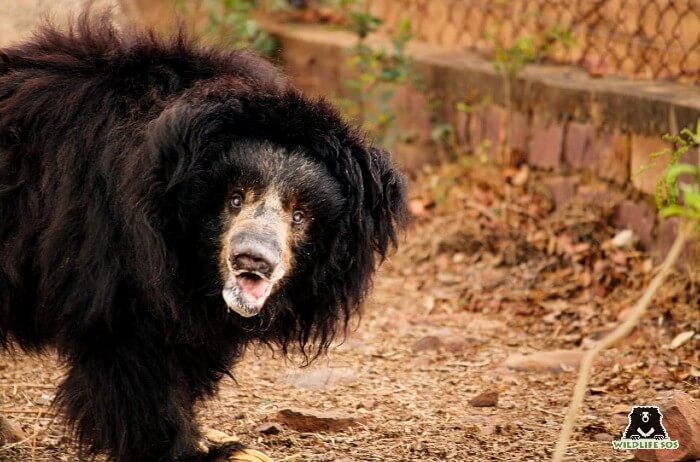 Our goal has always been to help these bears overcome the negative impact on their physical and psychological well-being by providing them a high degree of veterinary care and a chance to simply be bears again. Each story of healing and recovery, each challenge overcome, each quirky unique personality that we grow to know and love, reminds us why we do what we do, and inspires us to continue doing more.