Keeping with this year's World Environment Day theme, 'Beat Plastic Pollution' our centers across India conducted awareness building activities to spread a conscious message and to encourage people to appreciate and preserve our diverse wildlife species and their natural habitats.
Up north, the Jammu & Kashmir team kicked off a week-long event with a cleanup drive in Manasbal Lake. Being a popular tourist site, the lake is prone to littering so our staff along with student volunteers spent the day picking up plastic waste and trash in the area. Students from Faculty of Veterinary Sciences and Animal Husbandry, Shuhama joined us for a nature walk in Dachigam National Park. This was followed by an interactive session with the staff and a tour of the Wildlife SOS Himalayan Black Bear Rescue Center located in the foothills of the vast protected reserve.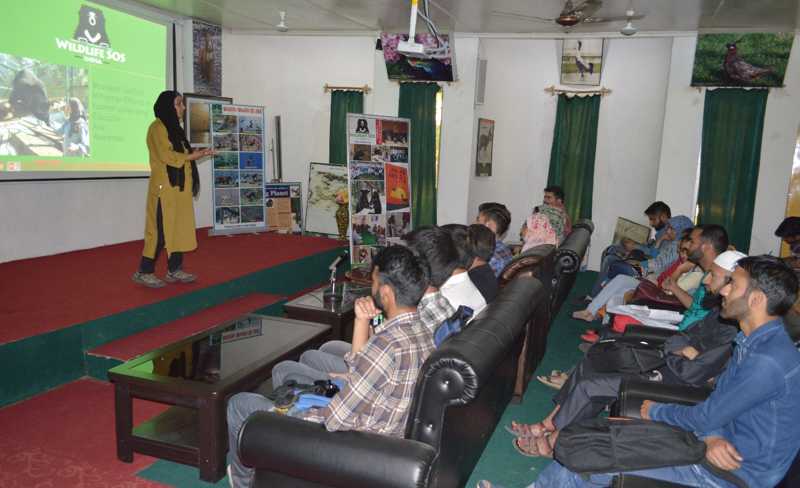 Aaliya Mir, Wildlife SOS Manager & Education Officer also set up an awareness kiosk at an event organised by the Department Of Ecology, Environment & Remote Sensing at Sher-i-Kashmir International Conference Centre (SKICC). The event concluded on 7th June with a series of awareness talks and a painting competition across various local schools.

In Maharashtra, the team at the Manikdoh Leopard Rescue Center & the forest department organized a street rally.  A group of 50 forest officers and first guards accompanied our staff through the streets of Junnar town, carrying flyers and placards with messages about plastic use and its detrimental effect on the environment. This was followed by a tree plantation drive at a nursery run by the forest department.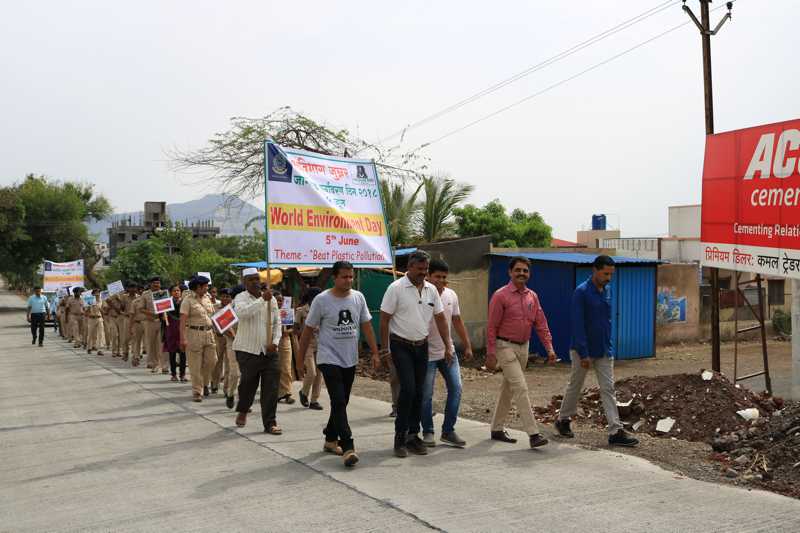 At the Bear Rescue Facility in Bhopal, our team joined forest officers for a cleanup drive at Van Vihar National Park. The Principal Chief Conservator of Forest (PCCF) of Madhya Pradesh, Jitendra Aggarwal also paid our resident sloth bears a visit and distributed steel water bottles amongst our bear keepers and staff to promote the use of reusable, more eco-friendly alternatives to disposable plastic drinking bottles.
Meanwhile in Bangalore, a team from the Bannerghatta Bear Rescue Center headed over to Tata Global Beverages Ltd. (TGBL) to conduct an awareness program for the employees and talked about our various conservation-related projects. Through such awareness and out-reach programs, Wildlife SOS  aims to evoke a sense of compassion within the public, especially the younger generations to have a more sensitized understanding of the environment and to inspire people to take active participation in working to improve and protect it.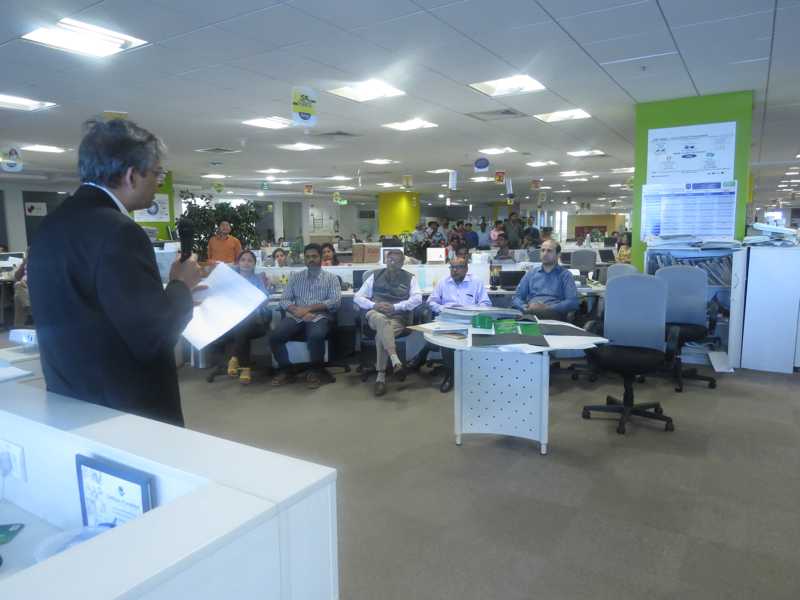 Single-use-plastics are becoming a critical threat to our planet as they are choking our up our oceans, seas, rivers and lakes. Plastic waste makes up for majority of trash that is dumped into our oceans and comprise of almost 90% of all marine debris. Despite its many valuable uses plastic products are non-biodegradable, taking over a hundred years to decompose and the harmful chemicals used in making these plastic products contaminate our water, land and even air. This in turn has severe environmental consequences that not only effect marine life and wildlife but also human health. We must show responsibility and care towards all inhabitants of this planet by saying no to plastics!
We were delighted to receive such a wonderful response from the volunteers and participants who are stepping up to make a difference. Wildlife SOS encourages each and every one to join this global movement to combat plastic pollution. The United Nations cry for- If you can't reuse it, refuse it, resonates strongly with us as it is the need of the hour to do away with single use, disposable plastic and adopt alternative solutions that are more sustainable.