Earlier this month, the 7th Krackerjack Karnival organized by the Exhibitions India Ltd. Group, was held at Jayamahal Palace Hotel in Bangalore.  
Following the success of the Wildlife SOS stall at the previous edition of this colourful event held in Delhi, our team was delighted to be part of their festivities in Bangalore. Held over a period of two days, the event was buzzing with an array of vibrant stalls full of merchandise for sale, rides, performances and fun activities for the children. Decked with bright balloons and decorations, the venue was transformed into an adventurous wonderland which the enthusiastic youngsters couldn't wait to explore.
The Wildlife SOS stall was adorned with posters and pictures of our rescued and rehabilitated animals, and the tables lined with our colourful merchandise ranging from fun key chains, badges and earrings to caps and printed t-shirts.  The stall also featured some fun activities and games for the children, to get them acquainted with conservation in India in a fun, interactive way. The kids had a gala time playing rounds of animal Pictionary and drawing their favourite wild animals on a large canvas. Even the parents had their bit of fun by joining their children in the photo booth to get their picture taken with animal masks and other props.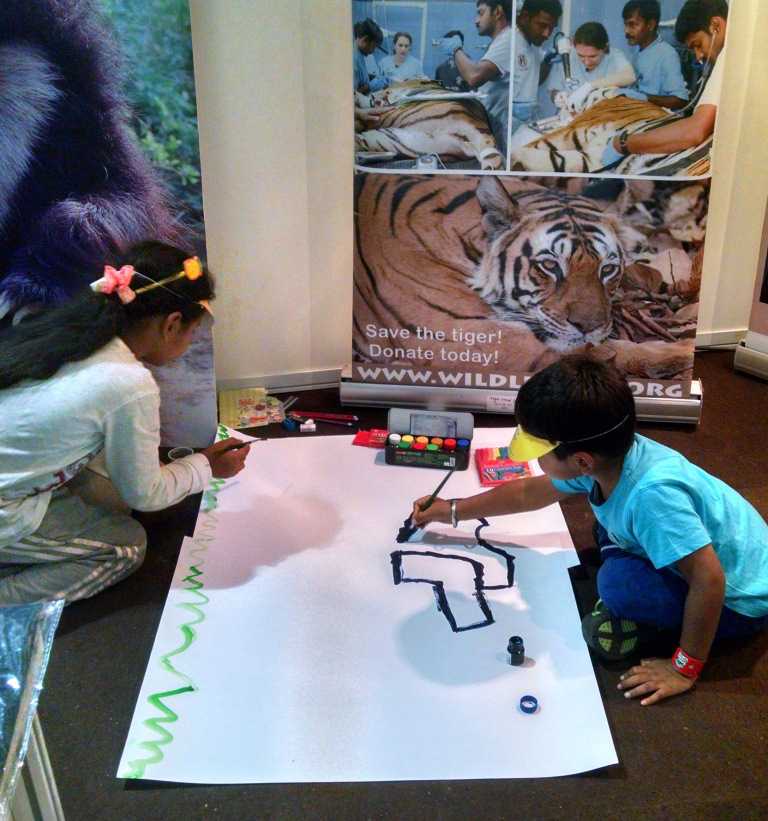 One of the most popular attractions at the stall however, was the skull of a sloth bear, which piqued the curiosity of the children as well as the adults at the event. The kids took great interest in listening to our team; as they went on explain the need to have a sensitized approach towards wildlife and spread awareness on wildlife rescue and conservation. They were very excited to visit our Bear Rescue Centre in Bannerghatta and looked forward to being a part of our volunteer program as well.
All in all, the Krackerjack Karnival was a huge success and had quite a large turnout, as the children and their families had a brilliant time taking part in the various interactive workshops, performances and games, and also learning a few valuable lessons about the diverse wildlife that is a proud heritage of our country.