As the spectre of Covid-19 continues to haunt the planet, there have been rising fears surrounding a resurgence of illegal poaching across the world. As the deadly epidemic has driven people to the confines of their homes, the lack of appropriate resources and manpower is attracting a large influx of illegal traffickers.

In recent incidents noted by various watch-bodies and conservation organisations across the planet, endangered species like the Tiger and the Giant Ibis have become victims of the recent rise in trafficking. Three giant ibis – a critically endangered species – were poisoned in a wildlife sanctuary in Cambodia in early April 2020, while over 100 painted stork chicks were poached in late March at Cambodia's Prek Toal Ramsar Site. It's thought the birds were killed for their meat, which would have been consumed locally or sold in the black market. The New York Times reports that at least six white rhinos have been poached in Botswana, Africa since the country closed its borders to stop the spread of Covid-19; a further nine rhinos have been poached in South Africa's North West province. WWF-Austria has reported at least 27 protected birds of prey were illegally killed in Austria recently and another three in neighbouring Hungary, Czech Republic, and Slovakia.

In India, two people were recently caught after hunting down a tiger in a reserved forest area in Goa with country-made guns, while three others were arrested after hunting peacocks in Maharashtra. According to reports by Down To Earth (DTE), a team of five hunters were arrested after reportedly killing two spotted deer in Karnataka's Shivamogga district on April 6, 2020; Forest officials recovered two heads of spotted deer, five deer skins and eight trophies among other contraband from the culprit. In a recent incident, a rare one-horned Rhino was killed within the Kaziranga National Park in the first poaching incident in over a year according to officials.
Thinning local populations are increasing the chances of vulnerable animals landing in the hands of poachers, a situation that is exacerbated by them also moving closer to human habitations. In Rajasthan, an increase in incidents of Chinkara poaching has taken authorities by surprise, who arrested many people caught either in the midst of an attempt or with animal carcasses on their person. Apart from Chinkaras, Blackbucks, Sand grouse, peacocks and Grey Francolins are some of the animals vulnerable to poachers on the lookout. In recent news, members of the Bishnoi community in Rajasthan caught a group of people cooking Chinkara meat and turned the group over to the authorities. In national parks around Assam, authorities have thwarted six attempts of poaching for rhinoceros horns; 8 people have been arrested in 5 attempted cases of poaching. A similar spate of trafficking of pangolin scales has also caught the eye of forest authorities in Tamil Nadu and Uttarakhand. Apart from this, incidents of poaching of the Sambar deer in Goa, a vulnerable species on the IUCN Red List, and Giant Squirrels in rural Maharashtra have also surfaced.

While many of these events have occurred in protected areas, the lockdown makes it easier to carry out un-detected poaching activities. As national parks, sanctuaries and other protected areas shut down, incidents of poaching of the vulnerable species inhabiting these spaces increase.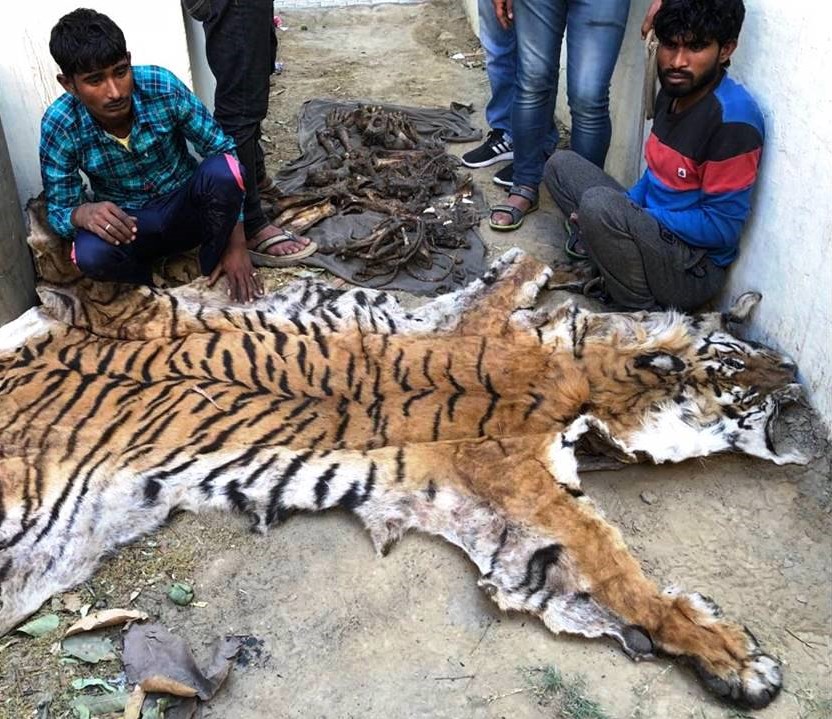 It may be considered that strict action and immediate incarceration would prove to be an effective deterrent to prevent such occurrences, but the sad truth remains that poaching efforts are not always the result of criminals taking advantage of an unfortunate situation. As the spread of the pandemic disrupts life around the world, communities are forced to make ends meet. Since the lockdown, as sources of livelihoods have plummeted, forest communities have increasingly turned toward nature, increasing their dependency on the forest wealth surrounding them. As the outbreak deepens economic inequality and poverty worldwide, experts fear that the problem of poaching could grow over the coming months and years.

To aggravate the situation, the lack of funding for conservation and anti-poaching organisations makes it difficult for these bodies to function smoothly. Many depend heavily on visitors and ecotourism, and the sudden grinding halt to travel has left a major source of income in the balance. The lack of tourists and forest guards that protect these animals means that some species are more vulnerable to poachers due to the lack of careful monitoring.

The anti-poaching unit 'Forest Watch', run by Wildlife SOS in collaboration with the Forest department, continues its operations in the middle of the lockdown. The unit works to curb the illegal trade and trafficking of wildlife and wildlife products – birds, mammals and reptiles, along with pelts, bones and other body parts harvested from poached animals. Forest Watch consists of a complex network of informants gathering critical information on poachers and criminals involved in the illegal wildlife trade.

Forest Watch has assisted the forest department, the police department and law enforcement agencies to crack down on traffickers and smugglers, recover animal skins, body parts, ivory and sometimes live animals from poachers, and even provide legal assistance where required.