Our bear caregivers are some of the most dedicated members of the Wildlife SOS staff. Their days are long, difficult and often exhausting – they do not allow themselves any rest until every last bear has been comfortably fed and settled down for the night. So, what does a day in the life of a WSOS bear keeper look like?
5:00 am (IST) – Beginning the preparation of porridge for the bears!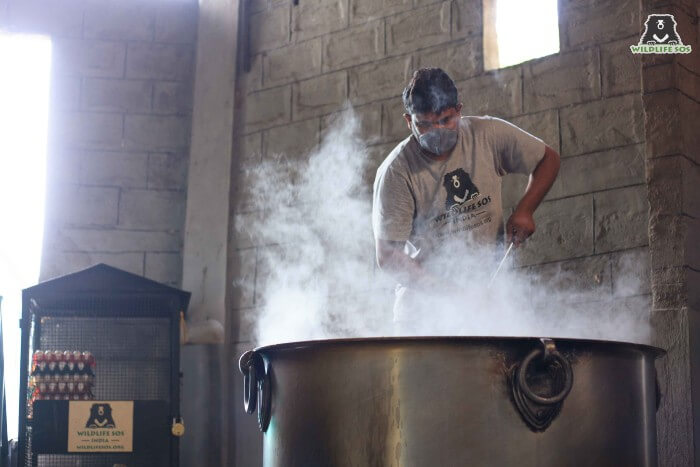 6:30 am(IST) – Breakfast is served!
While the bears wait impatiently for their meals to be served, the keepers distribute the thick, creamy porridge by ladling it into round steel plates.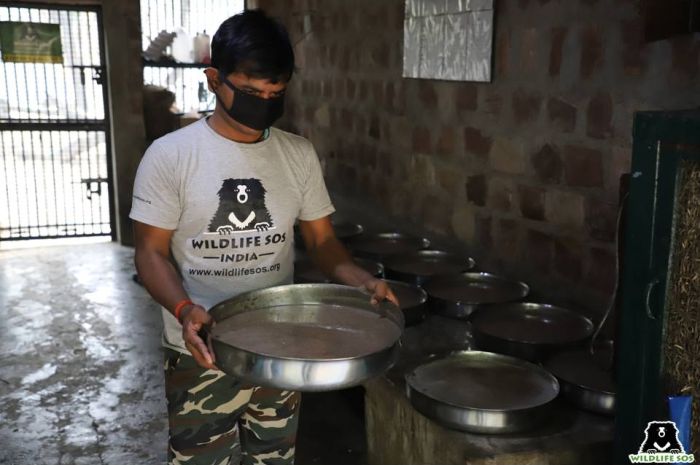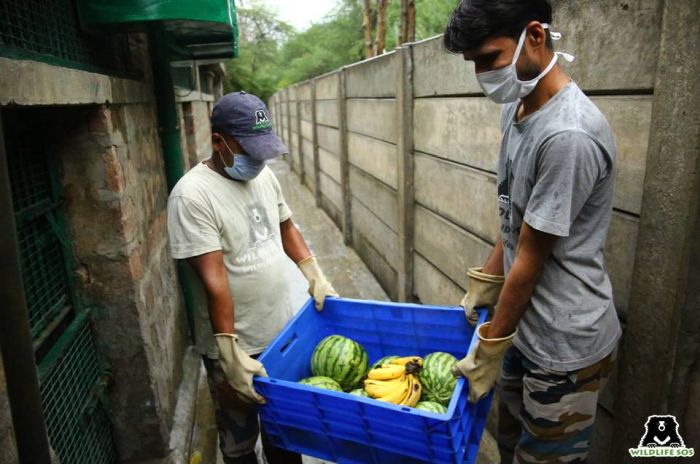 8:00am (IST) – Keepers sanitizing bear dens.
While the bears enjoy their delicious meal, the caregiver cleans, sterilizes and disinfects their enclosures. They do this everyday without fail as clean dens are extremely important to keep infection at bay.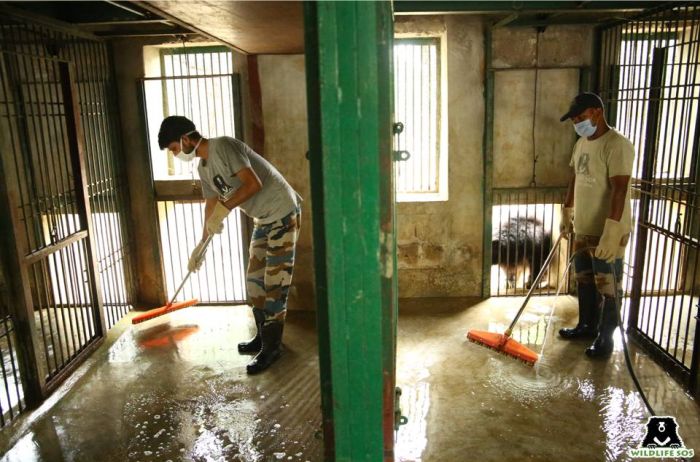 10:00am (IST) – Cleaning the enclosures.
After sanitising the dens, our keepers move onto cleaning the outer enclosure. This involves cleaning the pools in the enclosure, sweeping away the dry leaves, twigs and branches accumulated through the night, clearing away the occasional debris of enrichments prepared for the bears.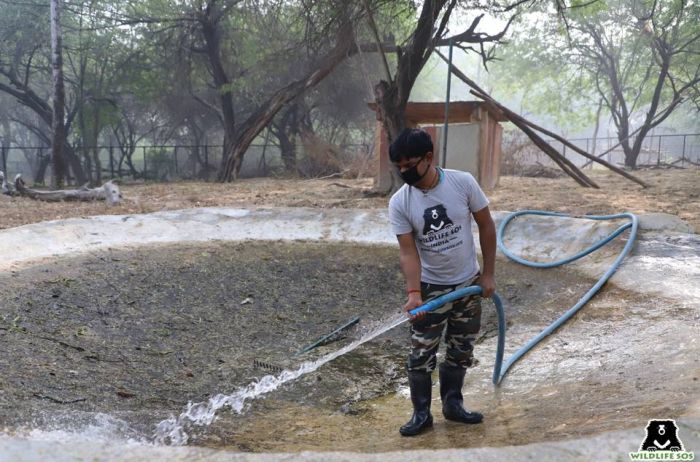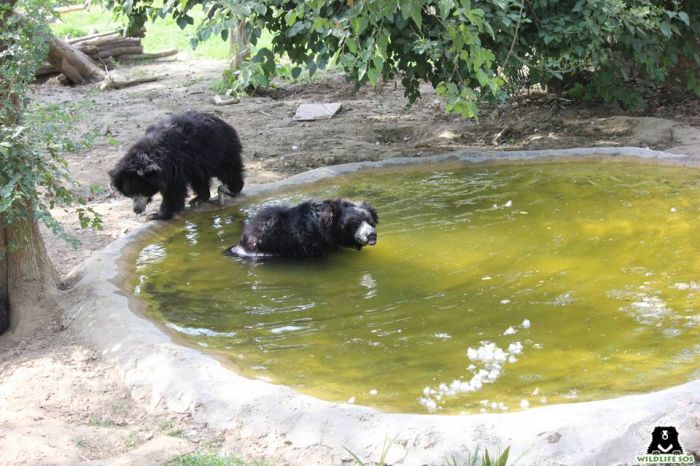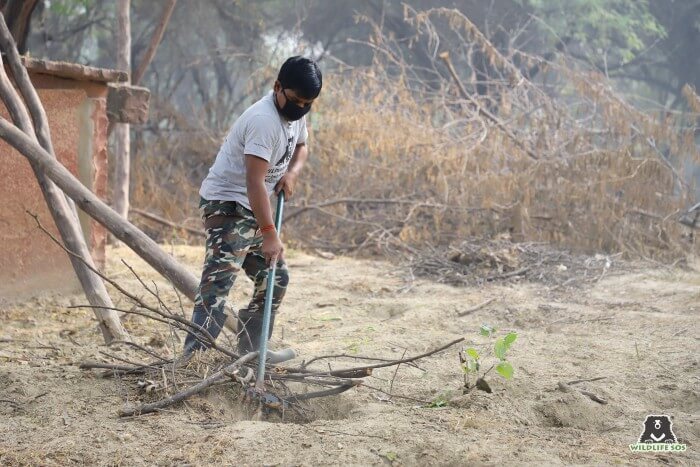 01:00pm (IST) – Creating enrichments for the bears!
We've mentioned it time and again – the importance of enrichments in the lives of rehabilitated animals is immense. This enables them to hone their skills, keeping physically and mentally fit, and avoiding monotony.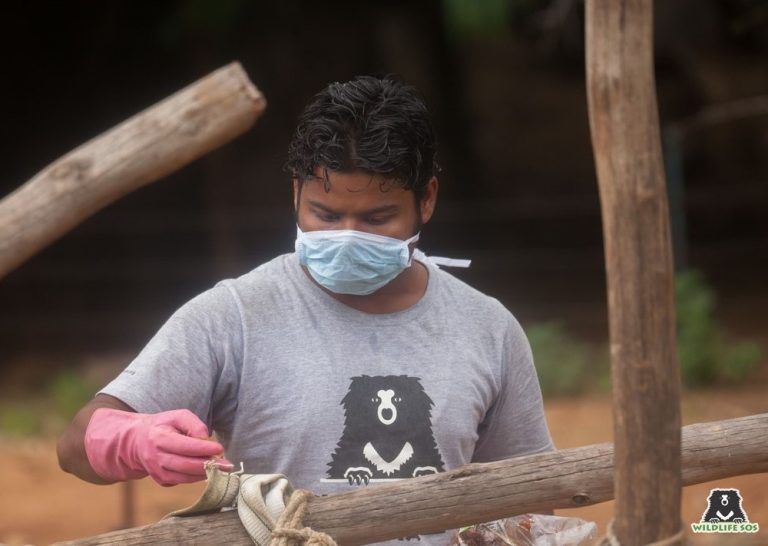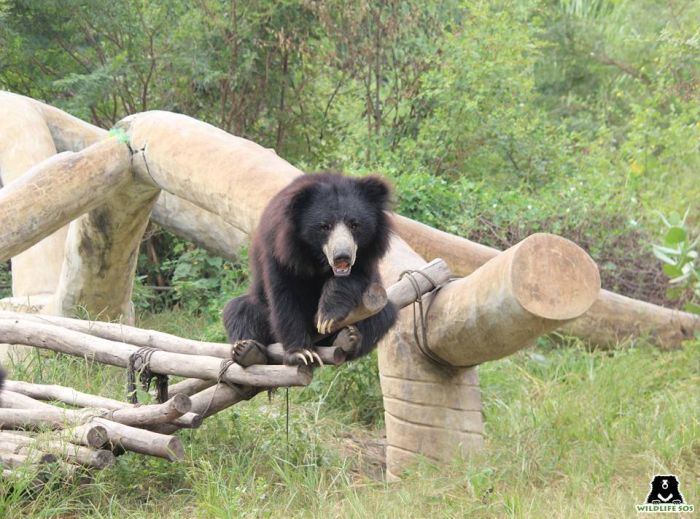 03:00pm (IST) – Filling up enrichments with yummy treats for the bears to enjoy!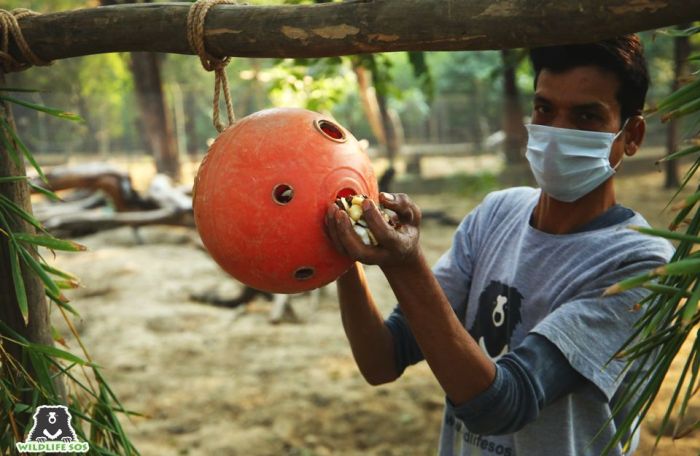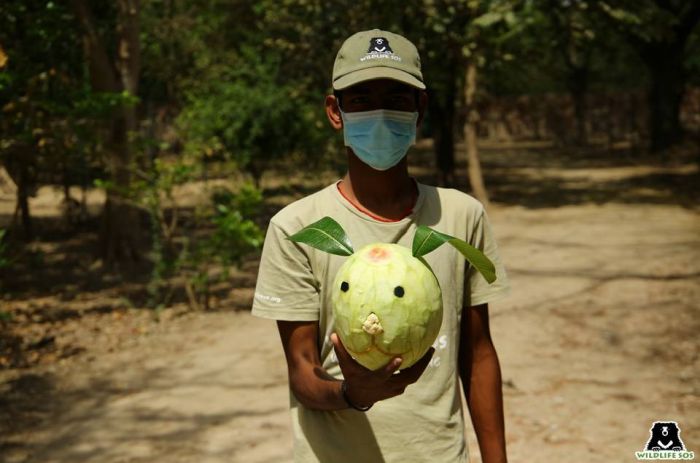 05:00pm (IST) – Ending the day with another fruit feast for the bears!
After a hearty day of playing, eating and snoozing, the bears are ready to call it a day! The final touch to the day is with a delicious fruit feast – bananas, watermelons and papayas are just some of the fruits enjoyed by the bears. The feast is meticulously prepared by their caregivers.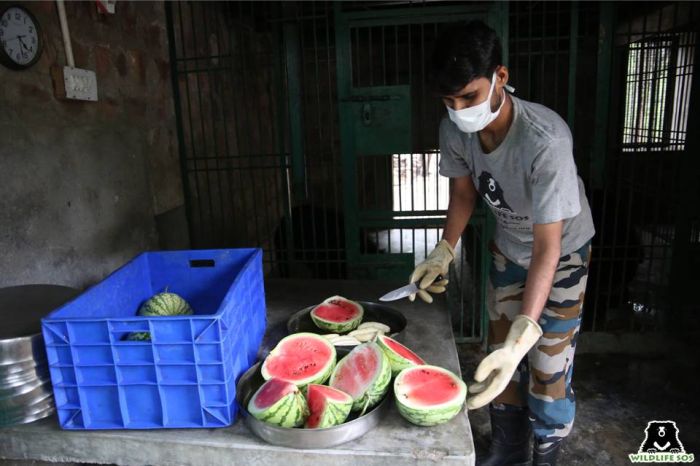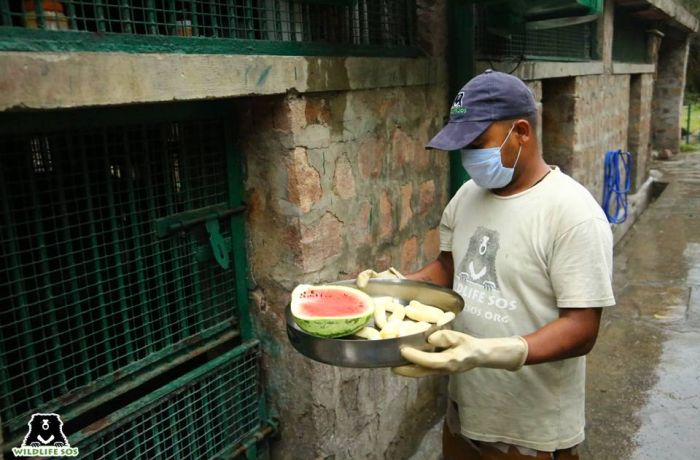 That's all for today, folks! To watch a video on what a day in a WSOS bear keeper's life looks like, you can click here!