Celebrating two years of the Wildlife SOS Elephant Hospital, we decided to mark the special occasion with Arya's bell removal!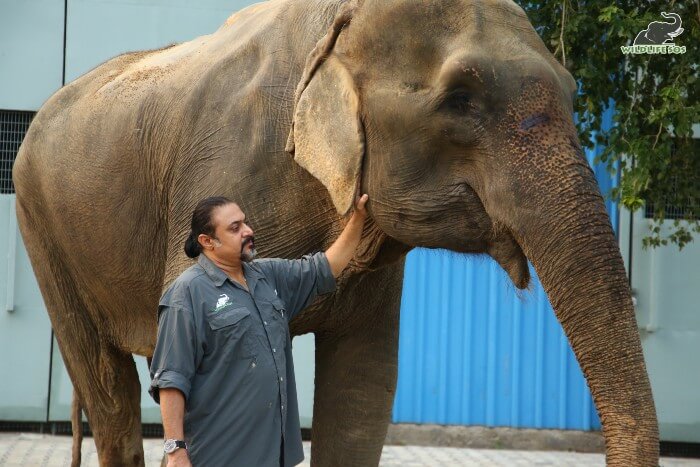 Arya is a blind elephant who lost her vision due to an untreated injury in the eye, and has spent most part of her life walking on hot tarmac roads. She resides at Wildlife SOS Field of Dreams and has adjusted well to her surroundings. The Elephant Hospital has state-of-the-art facilities to provide Arya with the high-quality care that she was in dire need of.
Arya is currently under treatment for her chronic and infected wounds at the base of her tail, her hind limbs and her foot pads. To welcome Arya to the next step on her road to recovery, Wildlife SOS Co-founder and CEO, Kartick Satyanarayan did the honours of removing the bell and rope. The bell removal signifies the symbolic act of removing the remainder of Arya's painful and brutal past, shedding the remnants of her former life as she transitions into a kinder one with us.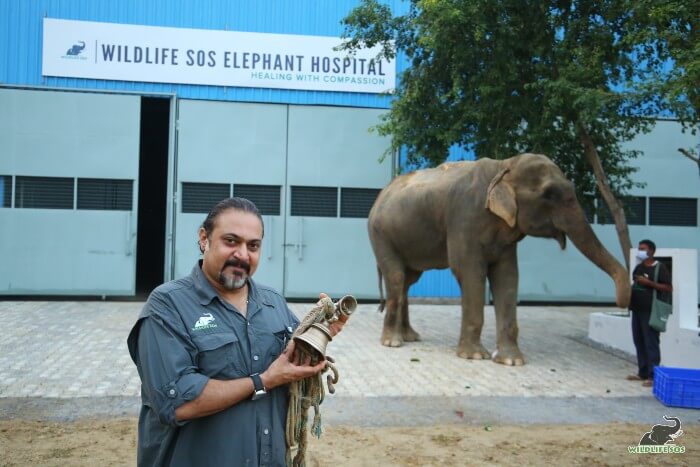 She was comforted by the presence of her caregiver and a bucket of fresh, juicy watermelons.
Here's to celebrating Arya's indomitable spirit and the courage with which she continues on her healing journey under the care of Wildlife SOS! You may consider becoming a sponsor for Arya and supporting her ongoing treatment!