As gentle rumbles puncture the dawn at the Elephant Conservation and Care Centre in Mathura, 47-year-old Mia can be seen against the horizon with her constant companion Rhea, both of them walking at a slow, measured pace. Having reached the last leg of their daily walk, the two suddenly caught a whiff of something interesting; they sauntered off in a certain direction, their trunks leading the way.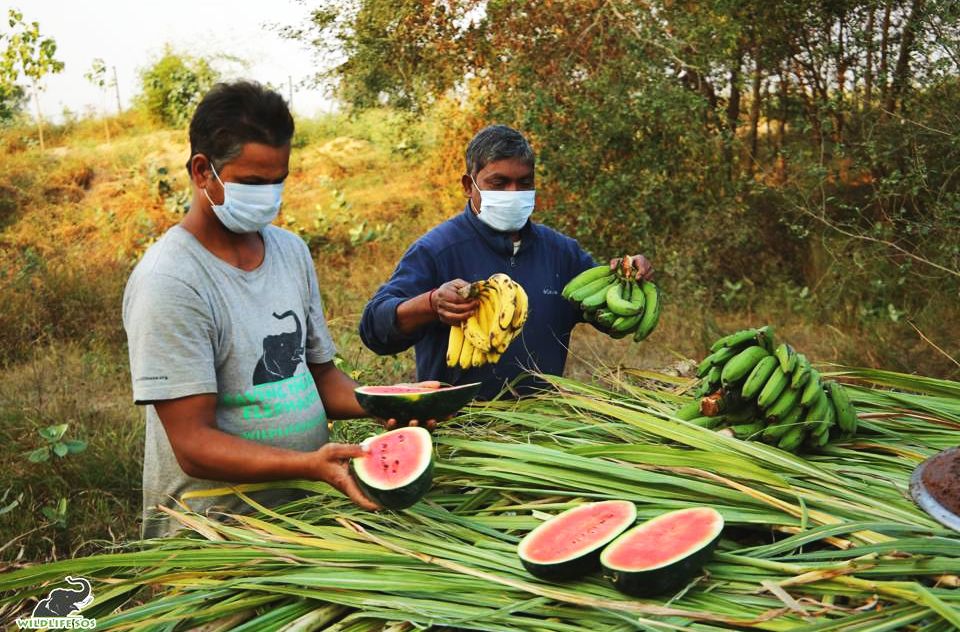 Almost immediately, excited squeaks were heard as Mia caught sight of the exquisite buffet set up for her – a lavish spread consisting of juicy apples, a cake made of daliya (cooked concentrate), a mixture of ripe and raw bananas, and watermelon, all favourites of Mia's. Beckoning Rhea towards her, Mia immediately dug into the array of treats without waiting for her. Eating their way unhurriedly through the meal, after having polished off the entire 'cake' and after gulping down the last banana and apple, Mia & Rhea finally took a moment to rest. Once the feast was over, the two lumbered on to their enclosure as it was now time to sleep it off! The celebrations of her fifth rescueversary, in her eyes, had been quite satisfactory indeed.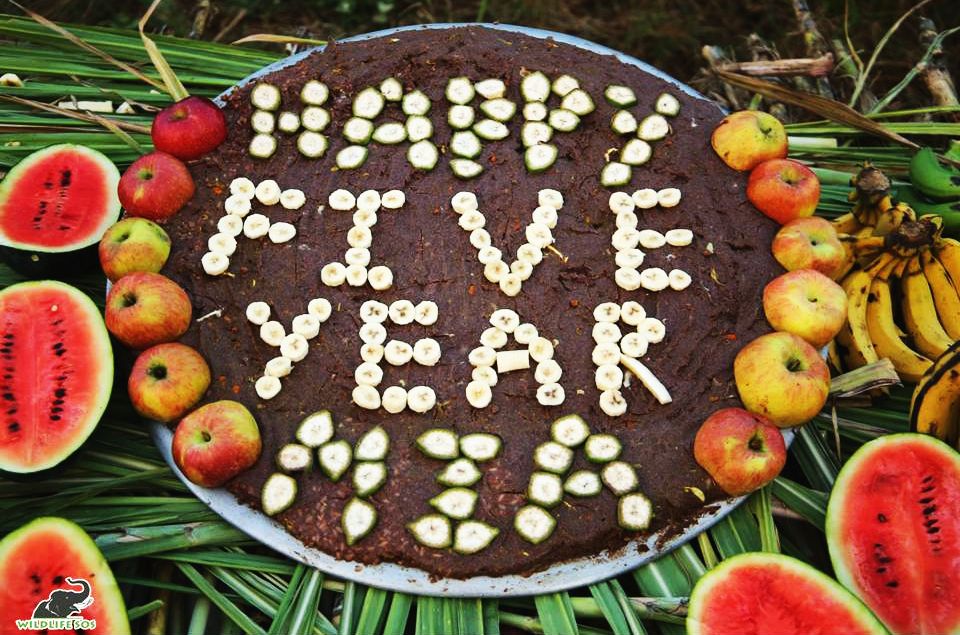 November has been an incredibly busy month for the animal care staff at our rescue centres. Many of the animals under our care are celebrating their rescue anniversaries this month – Mia amongst them. Five years have passed since Mia arrived at ECCC, and the unpleasant experience of the neglect and abuse she was rescued from is still imprinted on our minds. Mia had spent 42 years of her life as a performing elephant in a circus, before being rescued by Wildlife SOS in November, 2015.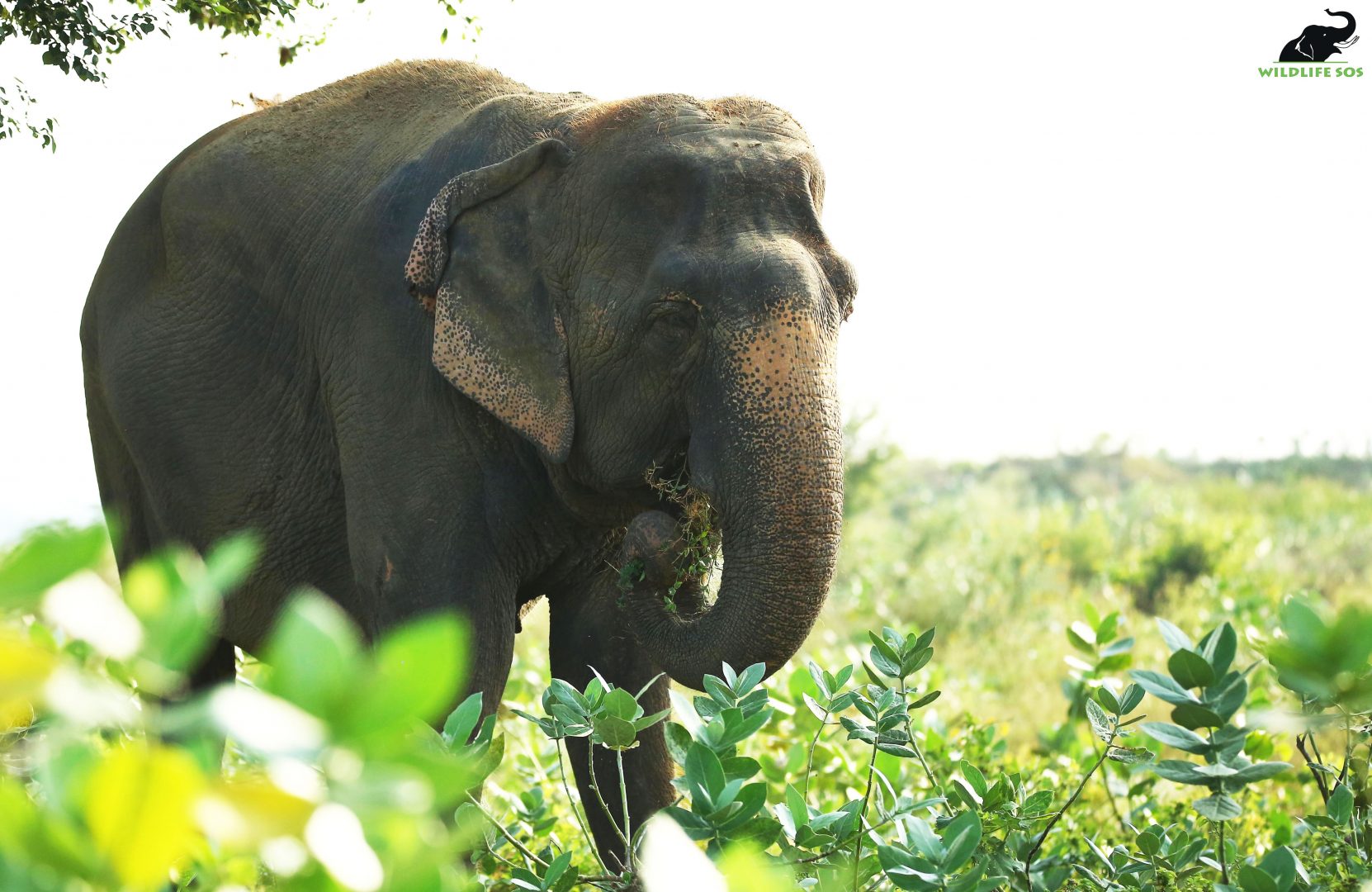 Having been captured from her home in the wild when she was a calf, Mia underwent the brutal training process called 'Phajaan' before performing at the circus. Decades of performing unnatural tricks under immense pressure led to Mia developing chronic health issues – swollen limbs, cracked toenails, damaged foot pads and cuticles with severe abscesses being some of them. When our veterinary team inspected Mia's condition as she stood outside the billowing tents of the circus she performed at, they understood that Mia's is in insufferable pain and only dedicated care could provide her much needed relief and soothe her aching joints.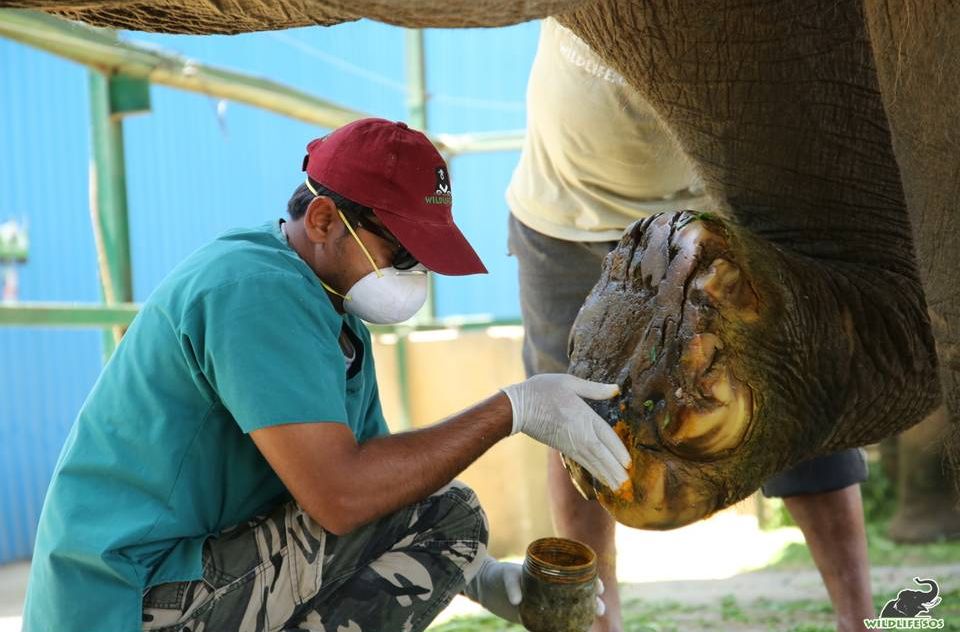 Over the years, we've observed that Mia has quite an inquisitive nature. Even during her treatment and physical check-ups, the curious pachyderm pats Wildlife SOS staff on their backs demanding for treats! Her caregiver, knowing her proclivity for coconut shavings, dates and peanuts, always keeps a bag of goodies on himself, ready to tempt and entice Mia into cooperating with the veterinarians. Of course, when it is time for her beloved foot baths and warm massages that are a component of 'winter care management', Mia requires no treats to comply with the vet team's ministrations.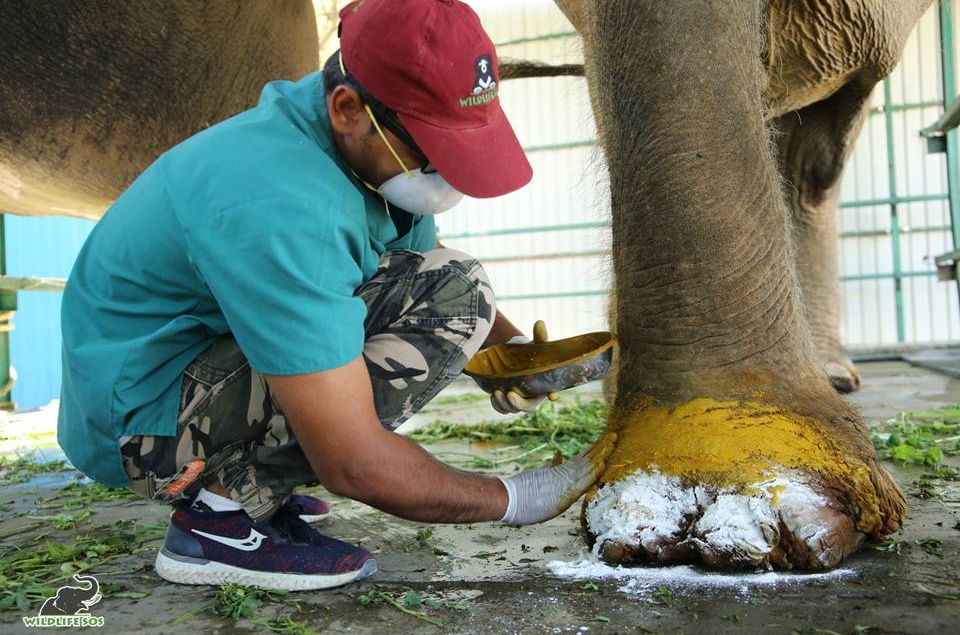 A few months ago, the condition of Mia's feet deteriorated to a considerable degree to the extent that her walks had to be suspended. As Rhea never spends a moment without Mia, she refused to go on walks until her best friend accompanied her. To help improve Mia's state, an intensive treatment plan was charted by our veterinary team – ice fomentation, medicated footbaths and regular dressings for her abscesses. The ice fomentation helped soothe her inflamed cuticles along with foot baths of epsom salt and turmeric that expedite the healing of her toenail abscesses and delicate footpads. Her abscesses are regularly cleaned and dressed with a paste of fresh aloe vera gel, turmeric powder, antimicrobial cream and zinc oxide. This form of treatment provided positive results, as Mia soon found herself eager to resume her walks with Rhea, at least once a day!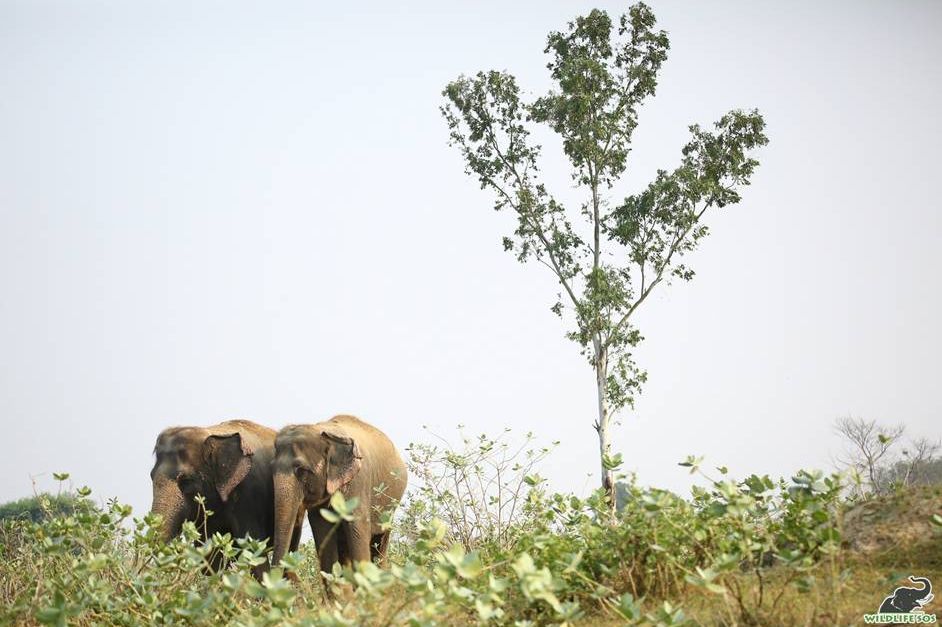 Anyone who knows Mia knows of her fondness for food – not being a finicky eater in the slightest, Mia enjoys a wide variety of delicacies in her daily meals. At ECCC, winters mean an abundance of sugarcane for the elephants and Mia eats them in plenty. Her diet comprises of raw bananas, cucumbers, sorghum fodder, pumpkin and spinach also make regular appearances in her meals. When an accidental bottle gourd makes its way to her platter, Mia picks it up with distaste and flings it away, making her dislike of the vegetable quite clear.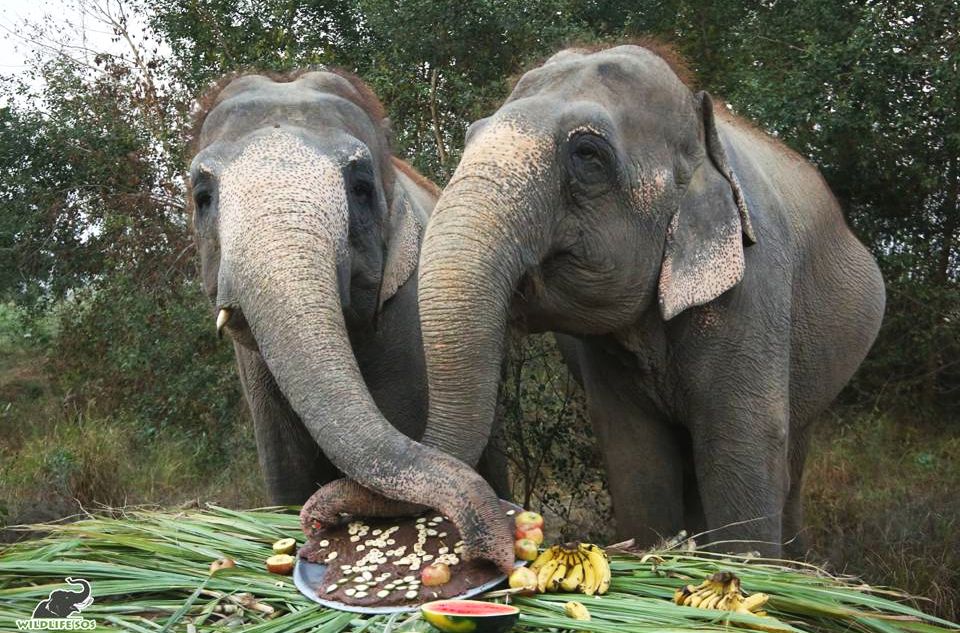 During the day, Mia can be seen happily lounging within her enclosure with Rhea always at her side, indulging in long, leisurely dust baths. Mia enjoys playing with the enrichments set up within the enclosure – from hanging hay net feeders to rolling drums filled with Mia-approved treats and spends hours trying to extract them from the enrichments.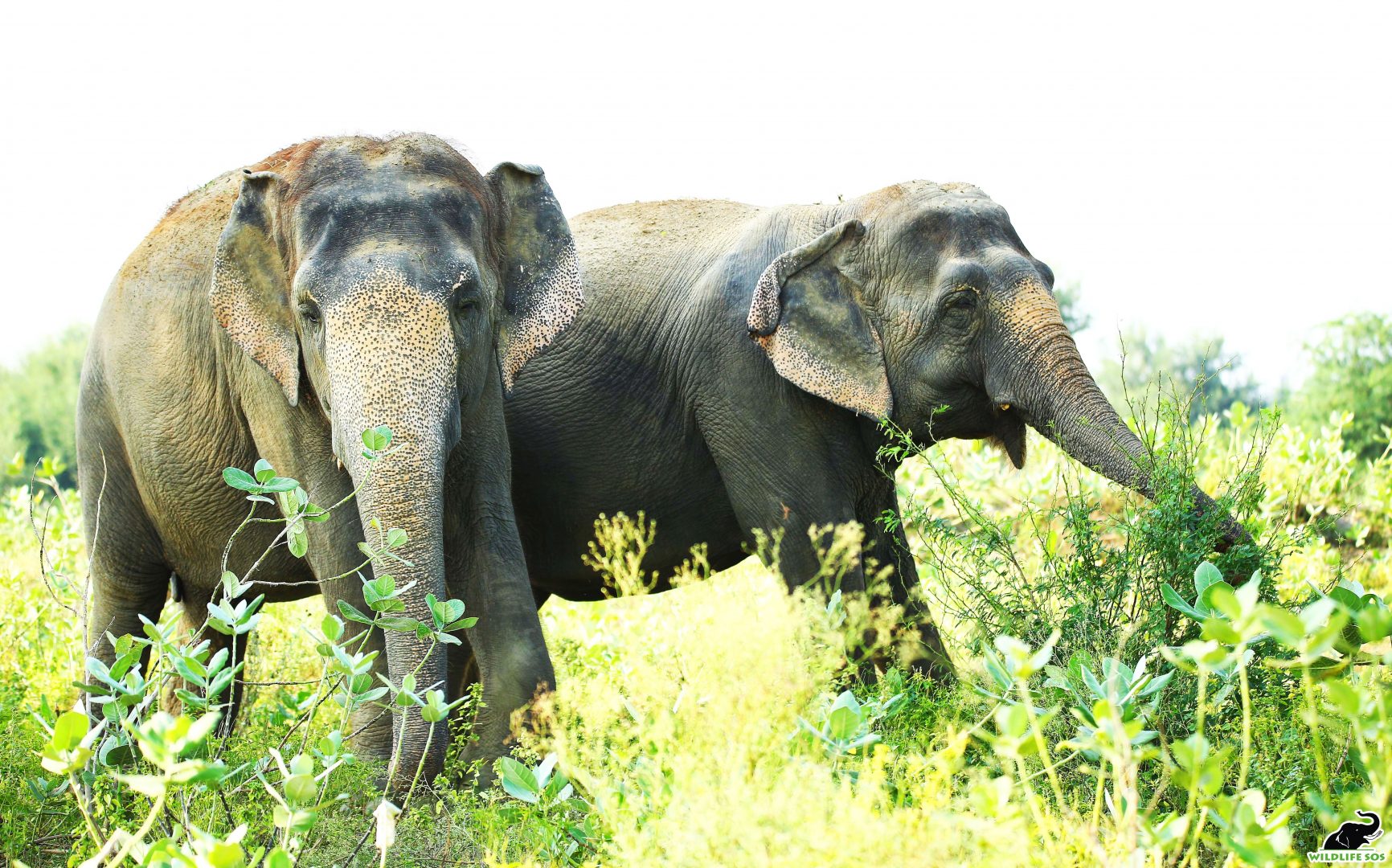 As temperatures dip, we have embarked on 'winter care management' at the centre to make the elephants more comfortable in the cold. One of the most important elements of this is a change in daily diets – just like we ensure that there is a large amount of fruits included in Mia's meals in the summer to keep her hydrated and cool, we include foods that help her in regulating their body temperatures. This means incorporating condiments like ginger, garlic and turmeric into meals which help keep Mia warm. Large tarpaulin sheets are being draped all over her enclosure to save her from the biting wind and halogen bulbs set up to provide warmth.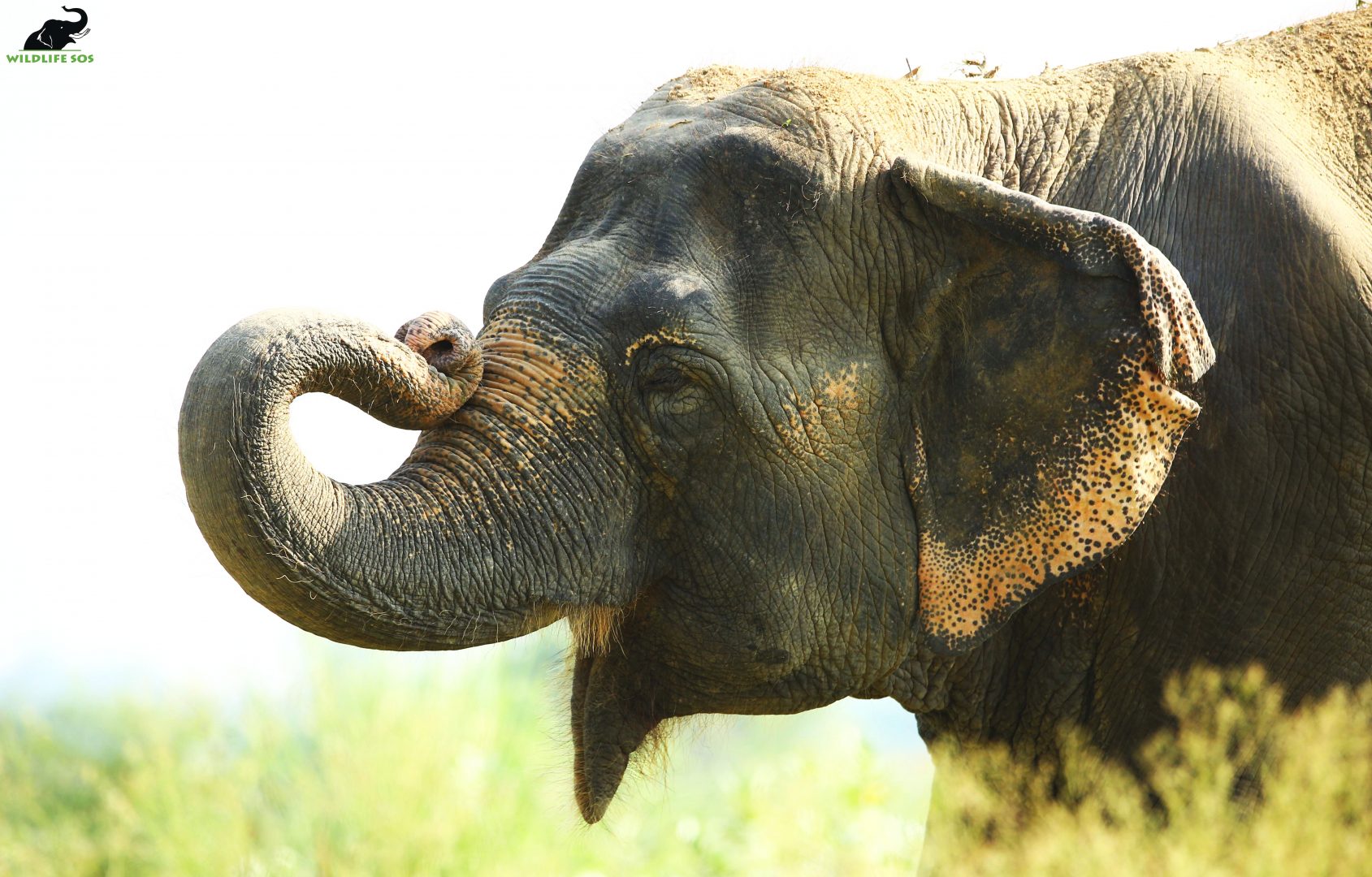 From the circus to a safe, loving home – Mia has come a long way indeed. Though she may never wholly recover from some of her physical scars , we are determined to make her life as comfortable as possible. Her rescue makes it extremely important to shine a light on the condition of elephants in captivity – used in circuses, religious processions, wedding ceremonies or as 'begging' elephants on the street. We hope to continue rescuing many more pachyderms like Mia and give them hope, and a better future.