As the mercury swings back and forth indecisively between hot, humid mornings, and cool rainy evenings, time seems to have slowed down at the Agra Bear Rescue Facility.
At the lush premises of ABRF, vivacity has another name – Ranjan. The happy go-lucky bear's escapades could fill books, and keepers frequently swap tales of the hilarious antics that Ranjan often gets up to. Ranjan's joie-de-vivre is something of a legend, his ability to make the best out of any situation inspiring. One often finds it hard to believe that he is over twenty years of age, quite old in terms of bear years! However, while many of the bears under our care tend to become quieter and more reserved as they grow old, Ranjan has shown no intention of 'retiring' in any way. He continues to be the mischievous, highly active bear we've all known and loved for the past twelve years.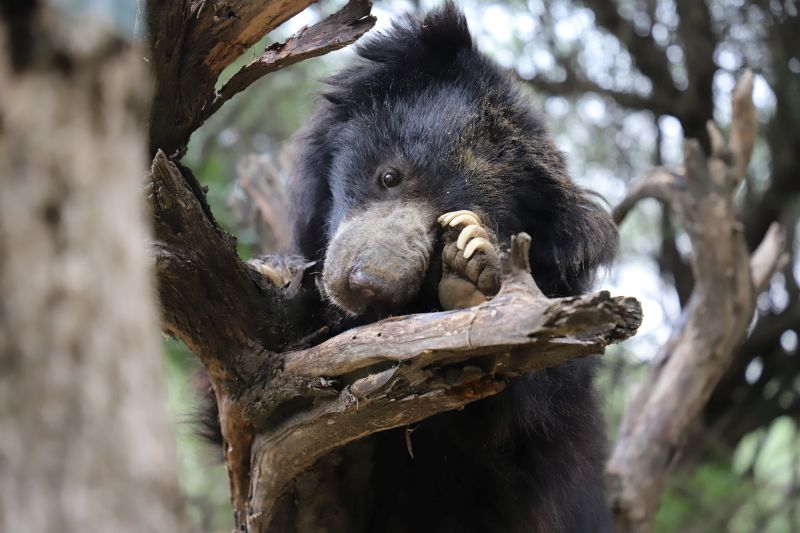 The bear's roots can be traced to the capital city of Jharkhand, Ranchi, from where he was rescued in January, 2008. His lean frame and dull, rough coat were indicators of the hard life he'd lived, along with the severe stereotypical behaviour he displayed.
Despite the heat, his favourite season is summer because you can rarely feel the heat under the thick green canopy. Ranjan dislikes the monsoon season however, because it interrupts his play time but that doesn't stop him from enjoying digging into the wet mud with his inwardly shaped claws to his heart's content. He shares his enclosure with his friend Leena, a shy and reticent bear who is, in many ways, an antithesis to the happy-go-lucky Ranjan.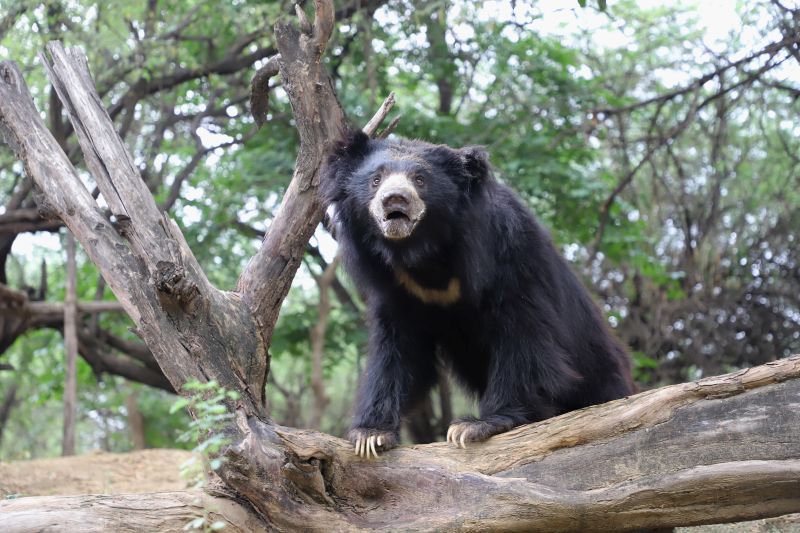 However, Ranjan gets on exceptionally well with Leena. As the two slumber in the humid mornings outside in their enclosure, he tries to mock wrestle Leena, often inviting her ire. She ends up chasing Ranjan around the enclosure until they both flop down tired. Much of Ranjan's time is spent atop the structural platforms, hanging off them and inviting Leena to come join him.
His diet consists of honey-laced porridge, of which Ranjan is a huge fan and also fresh fruits like watermelon, bananas and mangoes. Ranjan loves his mangoes so much he ends up sneakily munching on Leena's share, an activity which again ends in Leena chasing him around the enclosure trying to get them back! Ranjan's keeper is very much aware of his mischievous nature, hence he always keeps some treats aside in secret for Leena to ensure she doesn't miss out on anything.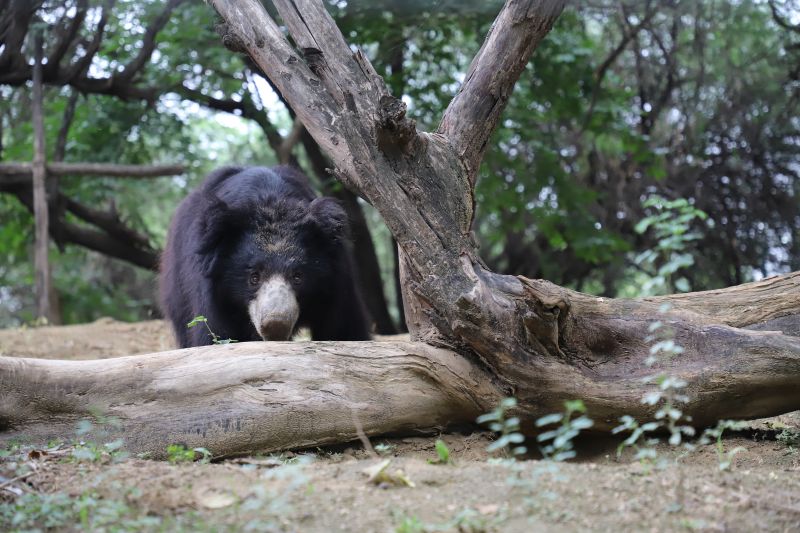 As we keep our animals happy and healthy during these uncertain times, we hope you and your family remain safe too!