Allauddin is one of the youngest bear caretakers at the Wildlife SOS Bannerghatta Bear Rescue Centre, in Bengaluru. Due to his cheerful and friendly nature, most of the volunteers and staff are so fond of him. He is only 23 years old and hails from West Bengal, from a family of Kalandars. As a child, he remembers growing up with sloth bears as his father was involved in the practice of 'dancing bears' and would go from one village to another for the sake of earning money, with his sloth bear. When Wildlife SOS reached out to Allauddin's family and offered them sustainable alternative livelihood, his family willingly gave up the practice and chose to become caretakers of these bears.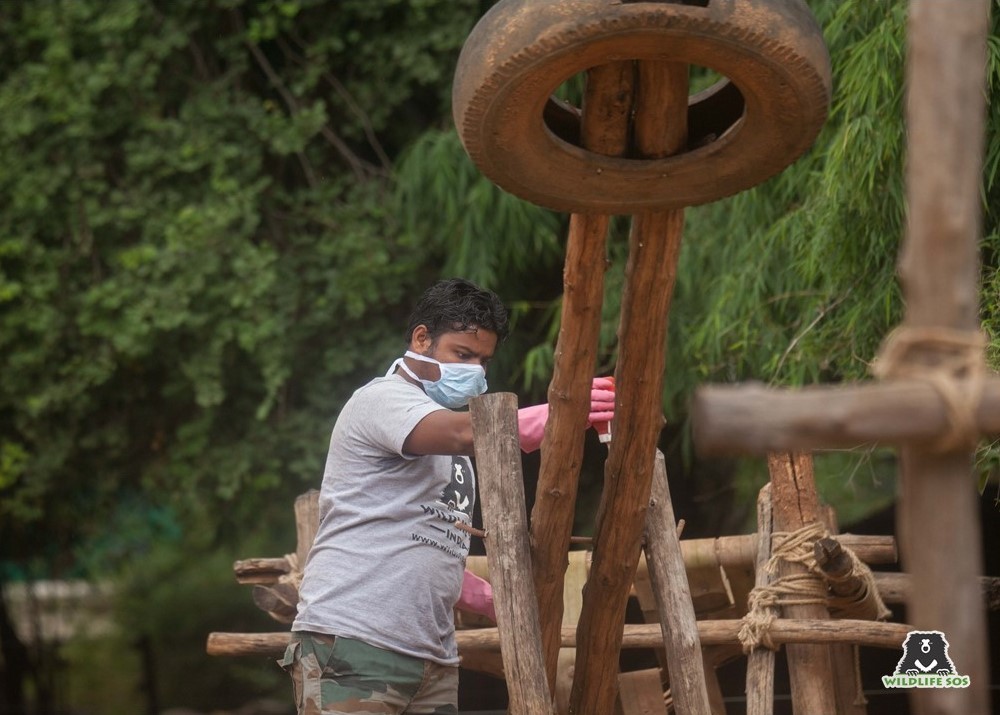 How did you start working with Wildlife SOS?
At first, I was inspired by my brother, who was working at the Agra Bear Rescue Facility as a bear keeper. He would tell me all about the kind of work he was doing to take care of the bears and the feeling of joy that it sparked in him. So, I decided to follow in his footsteps and applied for a job at Wildlife SOS.
What is a typical workday for you?
My workday begins by cleaning of enclosures, ensuring that it is clean and hygienic. Right after that, I go to the bear kitchen to collect the porridge for the bears and distribute it to the enclosures. After the feeding is done and I keep the plates back to the kitchen for cleaning, I get involved in assisting volunteers' activities which include building structural enrichment. I also play a part in assisting the veterinarians in giving treatment to sick and injured bears. Time and again, I also work in the bear kitchen to prepare meals for the bears.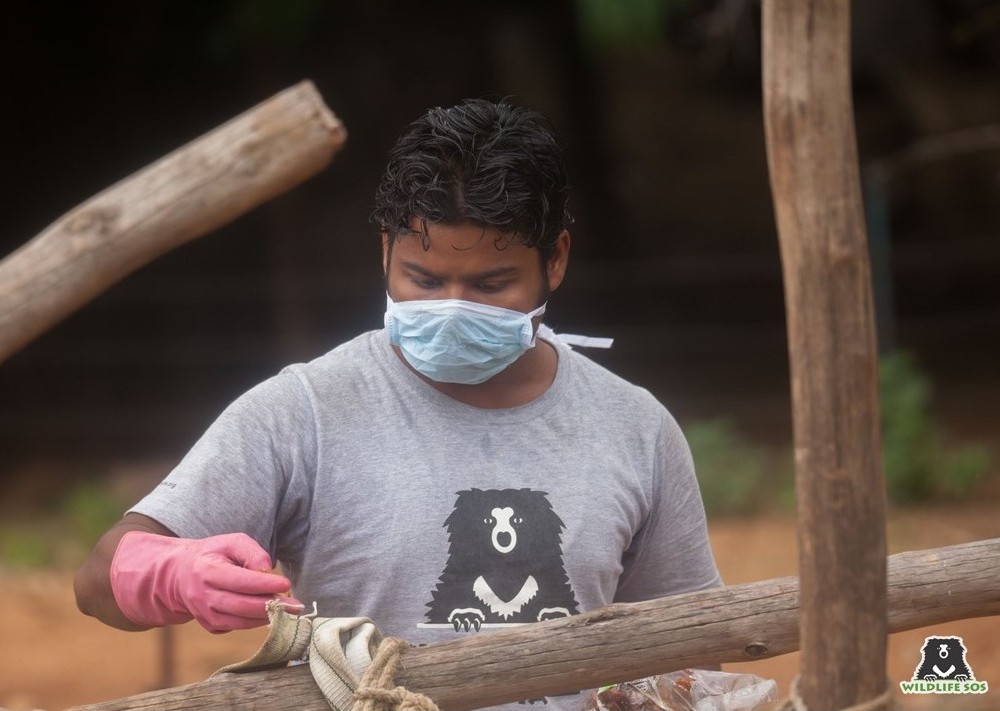 What is the best part of your job?
The best part of my job is assisting the veterinarians in the treatment of sick and injured bears. They have a voice but we do not understand it, what we do understand is their pain and it is important to relieve them of their pain. The most satisfactory part of it is to see the fast recovery of the bears.
Why do you enjoy working with sloth bears?
Being a part of the Kalandar community, I am habituated with sloth bears since childhood. After being associated with Wildlife SOS that takes care of so many bears rescued from anti-poaching operations, those that were left orphaned or rescued from the 'dancing bear' tradition, it has only added to my passion and knowledge of the bears and makes me more driven and dedicated to take care of them.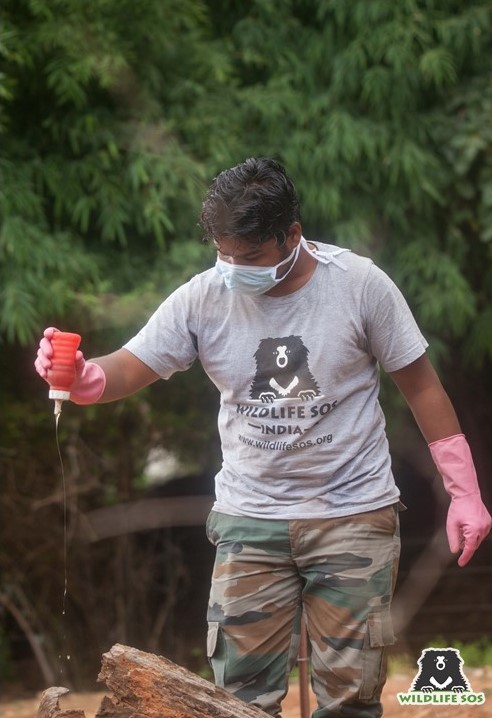 Who is your favourite bear? Why?
I love all the bears at the Centre, but I can say that I have a strong and special bond with Vimal. He always responds to my call and its funny to watch him wait impatiently as I walk over to his enclosure with treats! I look forward to starting my day by checking up on him! He is very smart and playful, and he runs to me when he spots me coming to the field!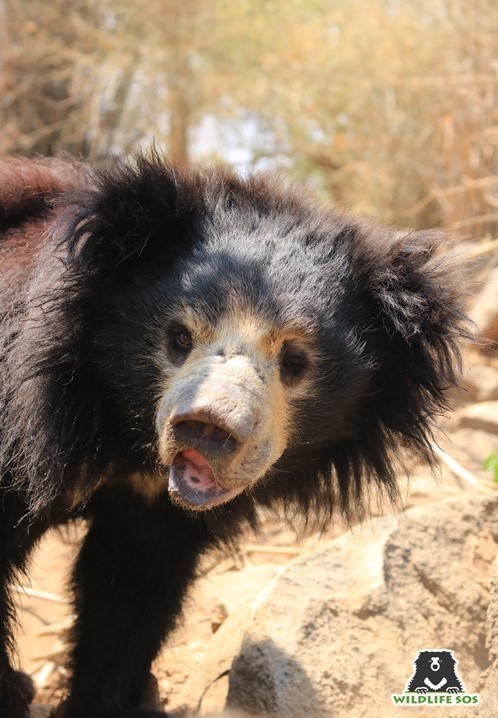 Apart from bears, have you taken care of any other animals?
Once I had accompanied our veterinarians for treatment of an elephant who had seriously injured his foot, but that is the only experience I had with another animal till date.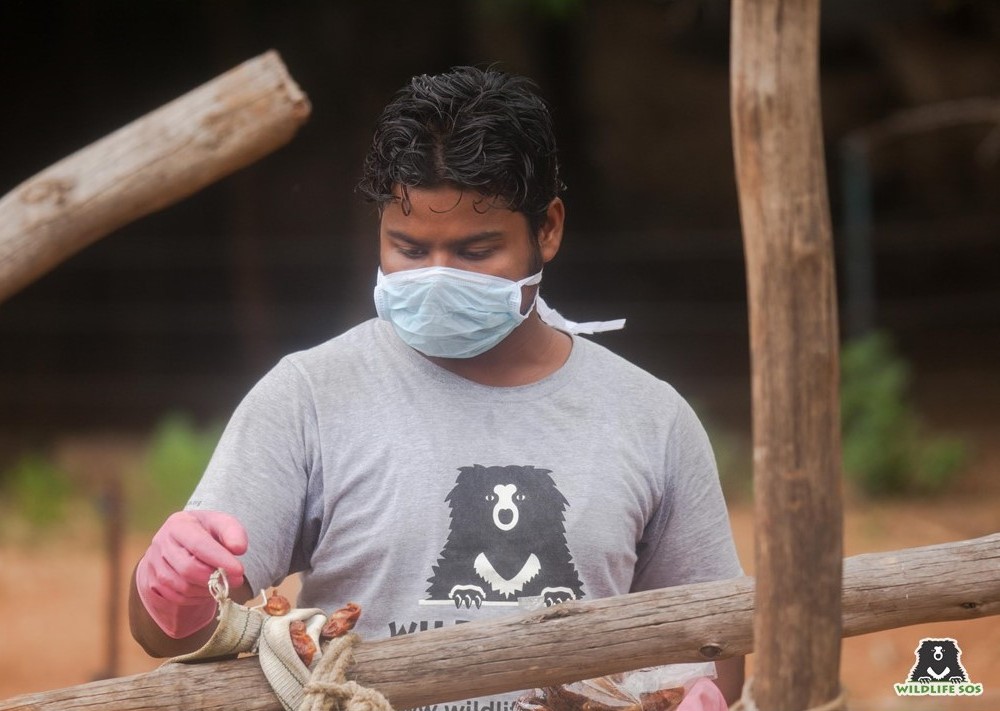 Would you like to work with other wild animals?
Definitely! If given the opportunity, I would love to work with other animals.
How do you know whether a bear is sick or injured?
Since my childhood involved constant interaction with the bears, I gradually understood their behaviour. It becomes easy for me to know whether a bear is sick or injured through daily observation and interaction. Some tell-tale signs of a sick or injured bear include the bear appearing weak and dull, becoming less active and not eating the items that he or she would usually enjoy, or not moving from a particular spot for a long period. In such cases, we immediately alert the vets and staff.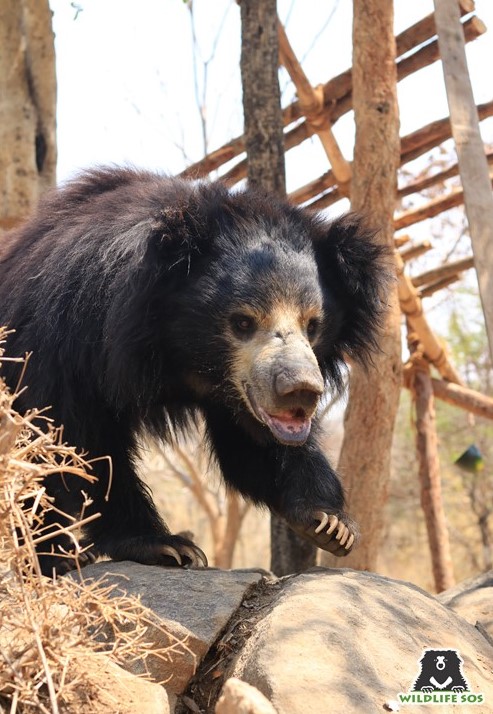 Share your experience in meeting volunteers?
Interacting with volunteers is quite an interesting experience as I am always excited about meeting new people. It is also an amazing opportunity for me to learn new things from them.
What is the overall experience you gained from Wildlife SOS?
I have changed as a person and have devoted all my time in taking care of the bears. I have learned a lot more about these wonderful animals since I have joined Wildlife SOS. I also learned how to take care of a sick or injured bear by working along with the veterinarians. I am very grateful to Wildlife SOS for giving me the opportunity to grow into the person I am today.