With his curious eyes anxiously darting across the field, Bean was shy and reclusive when he first arrived at the Wildlife SOS Agra Bear Rescue Facility. Bean spent the initial few days under severe stress and he would aggressively bob his head for hours at a stretch— a sign of stereotypic behaviour. It broke our hearts to see him under so much stress and discomfort but his caregiver never left his side and did everything to help him grow accustomed to his new surroundings.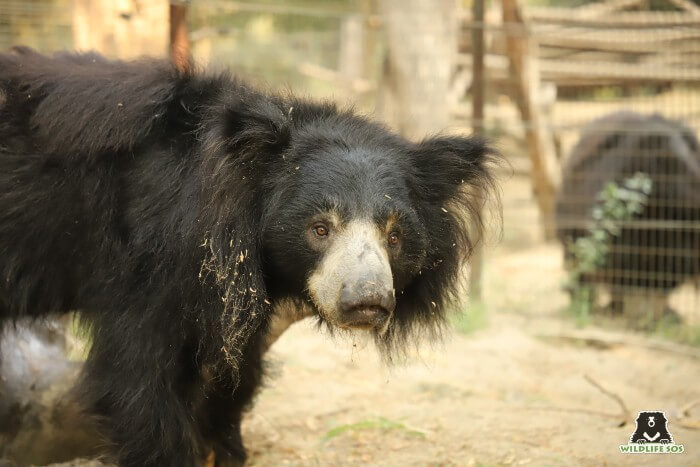 Today, as his field lies barren, his caregiver can be seen walking around picking up the fallen branches and logs that Bean would love to play with. For 8 years, Bean called the Agra Bear Rescue Facility his home and he lived in the company of his loving sibling, Bintha and friends, Elvis and Rose. Bean and Bintha were rescued as cubs in an anti-poaching operation from Jharkhand, with the timely intervention of Wildlife SOS anti-poaching unit "Forestwatch" and the Forest Department.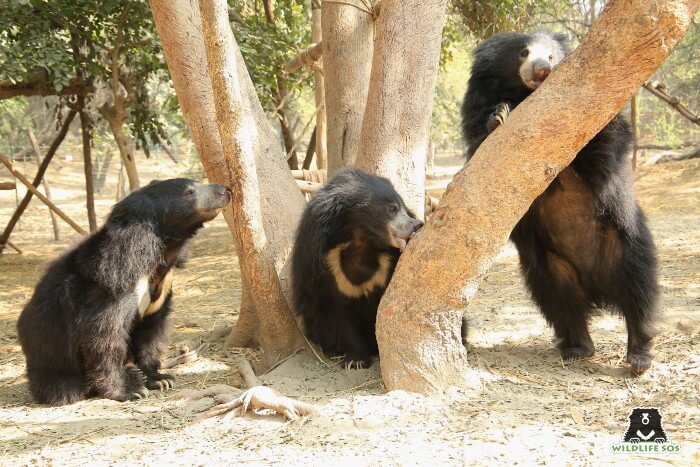 Unlike his enthusiastic, power-packed sibling, Bintha, Bean was always docile and calm, and spent most of his time sitting in the corner of his field observing his companions cook up a storm! He loved his long naps under the shade of the tall, thick trees in his field and would wake up only to shift to a cooler corner. His caregiver would always bring extra treats such as dates and peanuts for Bean, who would excitedly await his arrival.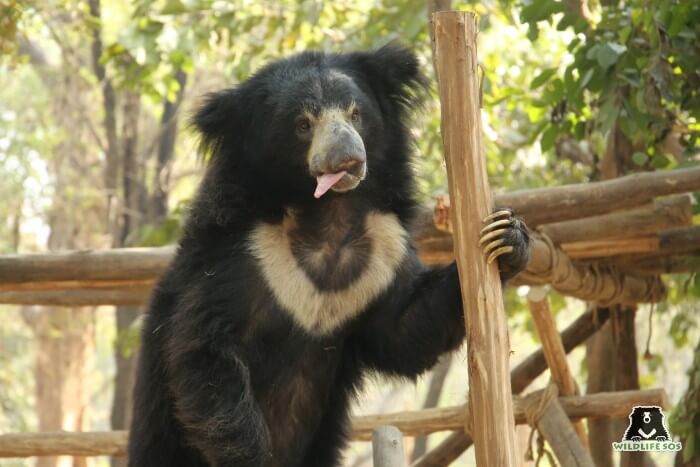 Bean's love for his fruit platter was unmatched and his delight was palpable as he would get on his hind legs, expressing his happiness each evening. His fruit platter contained watermelons, papayas, bananas, sapodillas and his favourite mangoes in the summer season! He would be so excited to have this delectable platter that he could be seen simultaneously munching all the fruits at the same time.
Bean loved digging mud pits, and slept peacefully in them during the day. Every evening, he would look to his neighbouring field with Elvis and Rose engaged in mock-wrestling sessions and Bintha would scale the tallest tree in the field. The sibling duo often interacted with each other and walked along the periphery together, exchanging soft grunts. For treatment, Bean was later shifted out from his enclosure to an isolated field so our veterinary team could closely observe his condition. He showed patience to no end, with his caregiver always comforting him and giving him treats.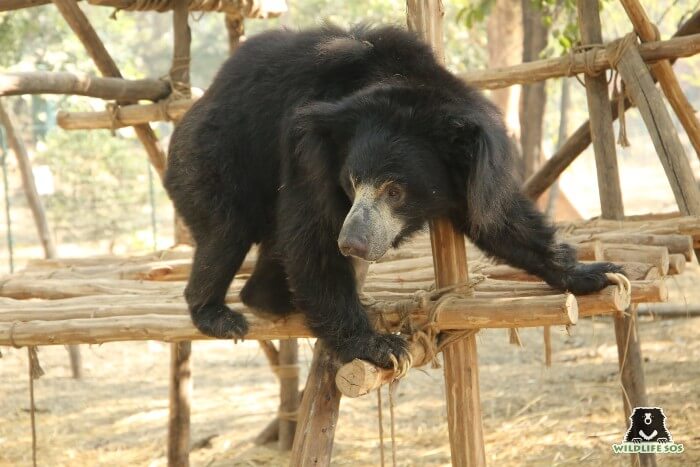 Last month, Bean started showing signs of weakness and inappetence. The veterinary team immediately placed him under broad spectrum antibiotics and liver-boosting medication. However, Bean did not respond well to the treatment and his condition deteriorated in the weeks to come. We conducted a thorough medical examination which revealed severe inflammation in the liver, thus being the cause of immense discomfort and pain for him. Despite our best efforts, Bean succumbed to liver failure and passed away in his sleep earlier this month.
The last few weeks have been quite devastating as we struggle to come to terms with Bean's untimely demise. Bintha too can feel his absence as she can be seen standing on the periphery of her enclosure every evening, and gazing into the space where Bean would be resting.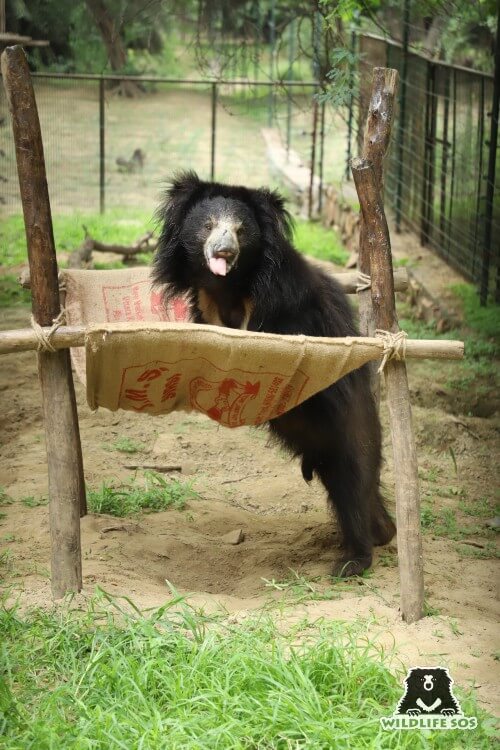 Taken from us a little too soon, dear Bean will live on in our hearts and memories.