The Bannerghatta Bear Rescue Centre echoes with the sounds of sloth bears shuffling over to the feeding dens for breakfast every morning. Joining the rest of the bears is our dynamic duo Meenakshi and Savita who can be seen pacing up and down their enclosure, waiting for their caregiver to arrive with bowls of delicious porridge mixed with honey and eggs.
Savita was rescued from the Dancing Bear practice and has been living a safe and carefree life at the Bannerghatta Bear Rescue Centre since 2005. Today, Savita may have entered the geriatric phase of her life but that hasn't deterred her from being active and playful. Though her movement has slowed down with age, she continues to engage in foraging and digging up insect mounds in her enclosure.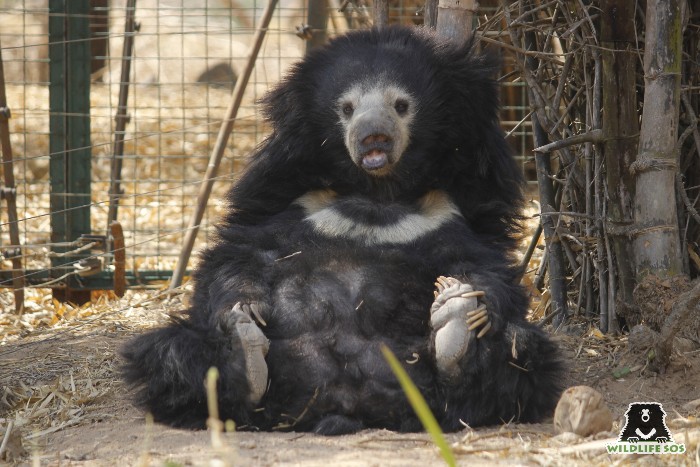 Over the years, Savita has developed a strong connection with a younger bear called Meenakshi, who was only 2-years-old when she was introduced to Savita. At Wildlife SOS, we try to group animals based on their behavioural and interpersonal needs as socialisation plays an important role in rehabilitating the animals in our care. As an young bear, Meenakshi was in need of guidance too. It is in the first 18-24 months of their lives that sloth bear cubs pick up the skills and natural instincts from their mothers such as digging up mud pits and insect mounds, foraging, climbing trees, etc. We were thrilled to observe that Savita took Meenakshi under her wing almost immediately and she went on to assume a nurturing role in her life.
The duo's customary habits with each other are a delight to observe. Not only does Savita eagerly wait for Meenakshi's arrival before she begins to eat, but she also lets her begin first. After a hearty meal together, their day is usually packed with adventure as they set off exploring their free-range enclosure. The spend hours playing with enrichment balls that are usually filled with yummy treat like dates and peanuts.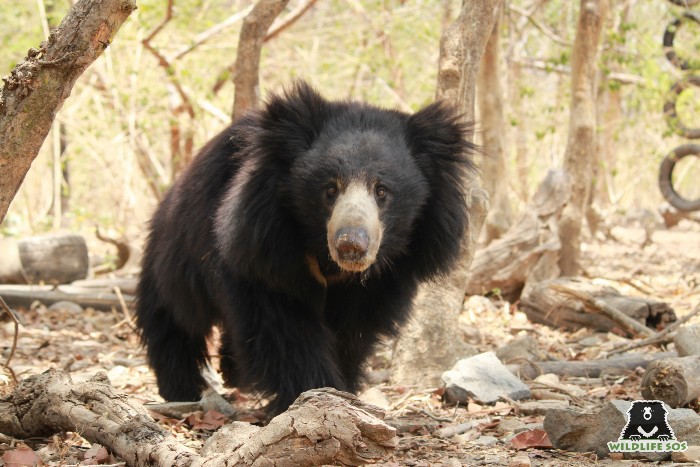 Meenakshi was diagnosed with a condition called hip dysplasia as a cub. The condition has left her right hind leg with a permanent limp but her curiosity takes her all around the centre. Under Savita's skillful guidance and care, Meenakshi has grown into a healthy and confident bear!
After a long day of foraging and play, Savita and Meenakshi retire to the comforts of their hammock or you can find them huddled together under a tree. Meenakshi can be seen holding on to Savita and making a loud humming sound. This is a sound that bears allegedly produce to signal comfort or contentment, a relatively common observation noticed between mother-cub communication and juveniles.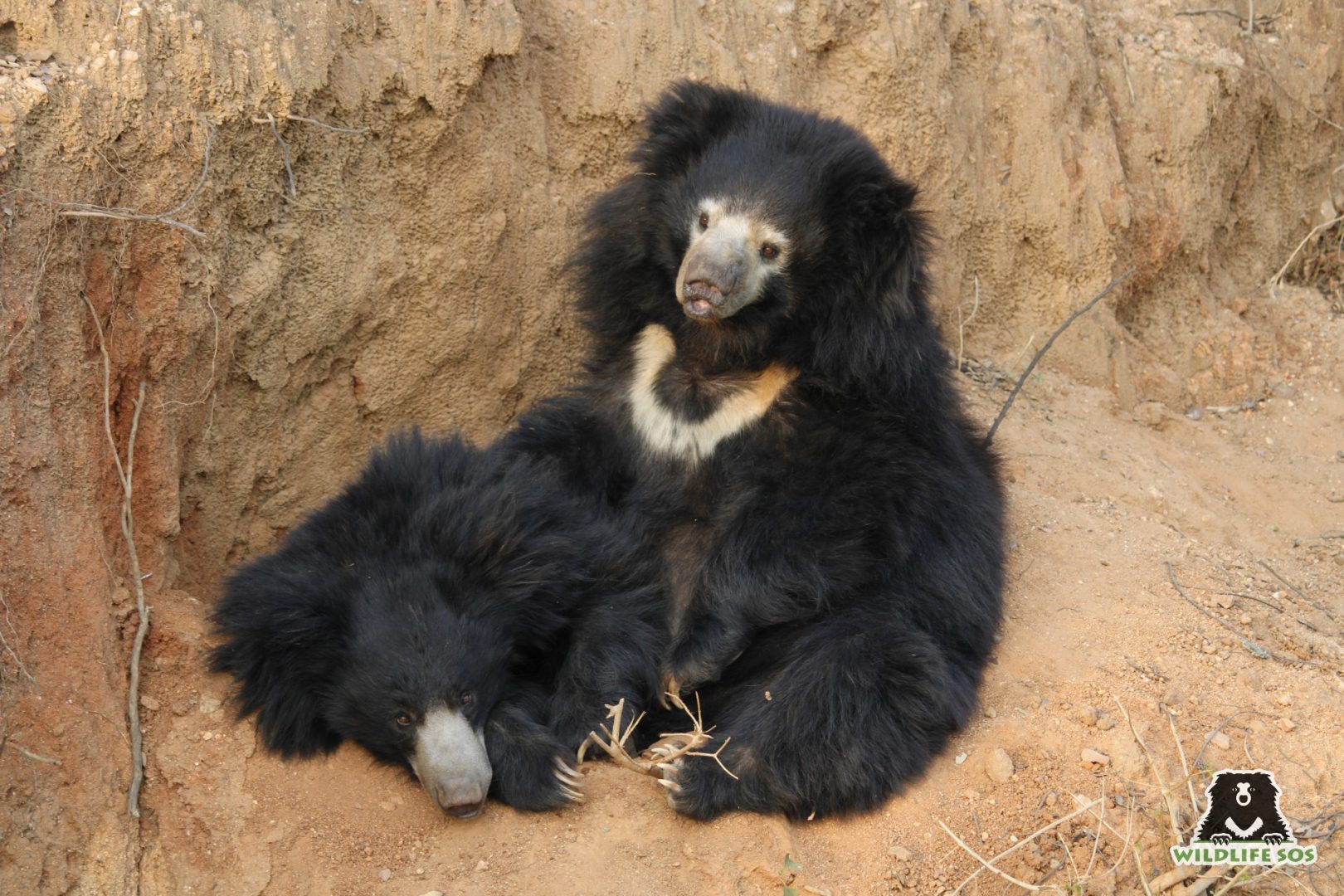 It warms our heart to see admirable relationships like that of Savita and Meenakshi. You can play an intrinsic part in their lives by contributing to their on-going care.