It is believed that not all heroes wear capes, some of them don a green Veterinary scrubs and set out each day to ensure that the animals under our care are doing fine. The world calls them "veterinarians" but we call them "our wildlife heroes"!
This World Veterinary Day, we take you on some exclusive insights from the veterinarians of Wildlife SOS— on the challenges they face in treating animals, who their favourite animals are and what is the most rewarding part of their job.
Starting with our Director of Veterinary Operations and Research, Dr. Arun A. Sha, what inspired him to become a wildlife veterinarian was his fascination with animals from a very young age. He adds that he was always surprised with the lack of empathy shown by people who share the same landscape as the country's animals. He grew up with the idea that every living being deserves to be respected. He was heartbroken when he noticed the injuries inflicted on animals and it was then that he decided to pursue a career where I would have a lasting impact on wildlife conservation.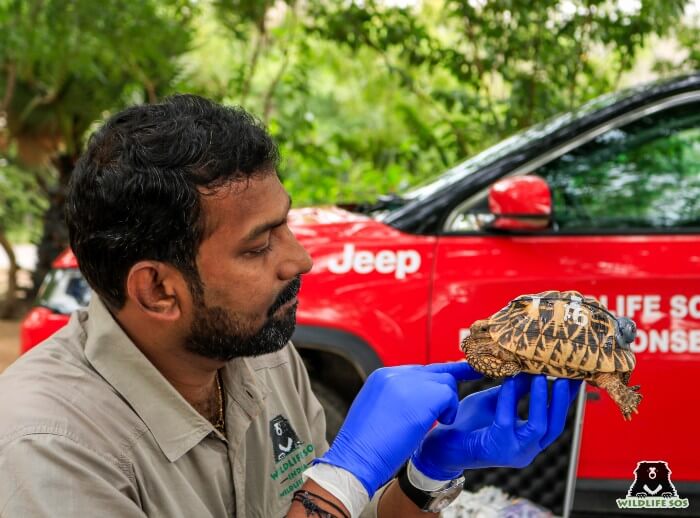 You can read more about Dr. Arun right here.
Dr. Ilayaraja Selvaraj has been working with Wildlife SOS for 18 years now and is presently the Deputy Director of Veterinary Operations. He has been involved in the treatment of our rescued sloth bears and elephants, along with attending to emergency cases such as hyenas rescued from conflict situations, mugger crocodiles with fish hooks jabbed in their mouth and various bird species with serious injuries, to name a few.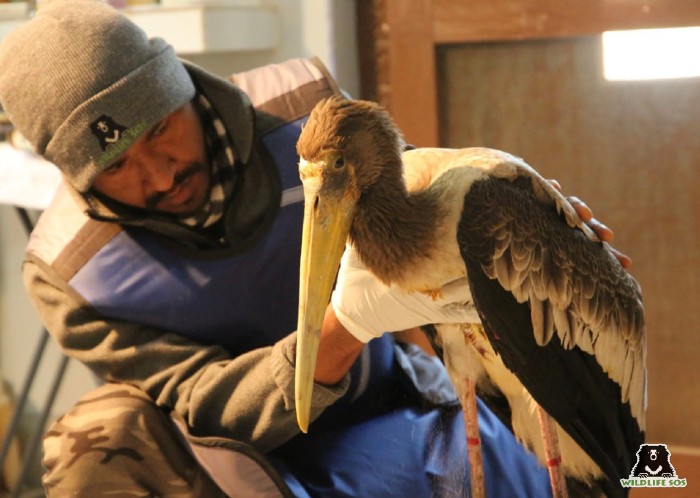 Dr. Ilayaraja was determined to not let his life set into a monotonous routine of a 9 to 5 job and has treated thousands of animals who were suffering from life-threatening injuries.
It has been a busy month for our team in Maharashtra, who has successfully reunited over 15 leopard cubs with their mothers during the harvest season. We spoke to our Wildlife Veterinary Officer, Dr. Nikhil Bangar, from the Leopard Rescue Centre in Junnar on how this experience has been. He feels fortunate that he has been involved in these emotional reunions of leopard cubs and mothers but it comes with its own challenges. Such rescues and reunions manage to keep everyone on their toes, while coordinating with the sugarcane farmers to temporarily hold the harvesting process until a successful reunion is done. He adds that it is sometimes challenge to convince people on the sensitivity of the situation and the importance of reunions, but he is grateful that members of the local communities in these areas are stepping up to report such incidents and are actively participating in human-leopard conflict mitigation efforts.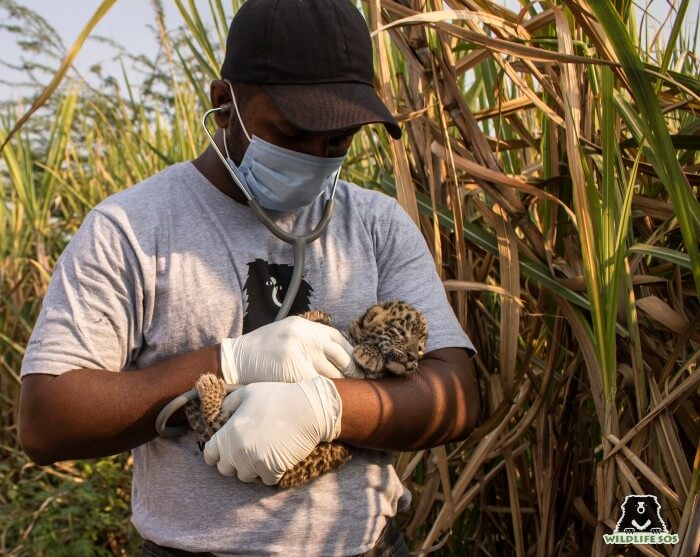 Dr. Shivani Singh, who has been working at the Wildlife SOS Agra Bear Rescue Facility for over two years now, tells us about an experience that left a lasting impression in her professional career. She treated a critically injured hyena who was a victim of human-animal conflict, suffering from multiple fractures, infected wounds and malnutrition. The treatment was very crucial as the hyena was in immense pain but with the support of the veterinary team, we found that the hyena's condition was stabilized. She has also assisted the veterinary team in the treatment of snakes like cobra, Indian Rock Python and rat snakes who suffered from infections in their fangs and fractured bones!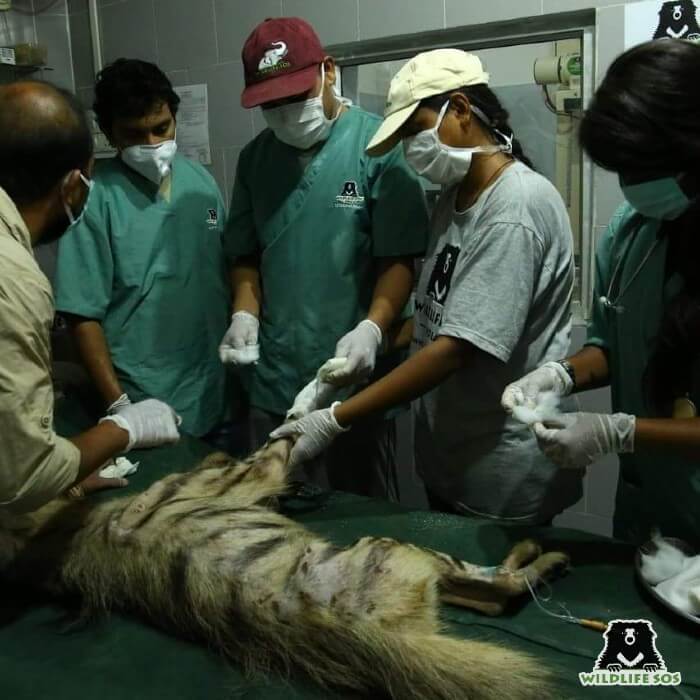 We asked Dr. Rahul Prasad, who treats the elephants under our care, about his favourite elephant! Without hesitation, he said that his favourite elephants were Holly, Raju and Jai, primarily because they are extremely cooperative and patient during treatment. For Dr. Rahul, Jai's rescue left an impact on him as he was leading the team that treated Jai at the location of the rescue. He recalls how malnourished and weak Jai appeared when he first saw him, with his legs being in deplorable condition. As Jai continues to recuperate under our care, Dr. Rahul provides him highly intensive treatment for his wounds twice a day and checks on him multiple times in a day as he walks around his free-ranging enclosure.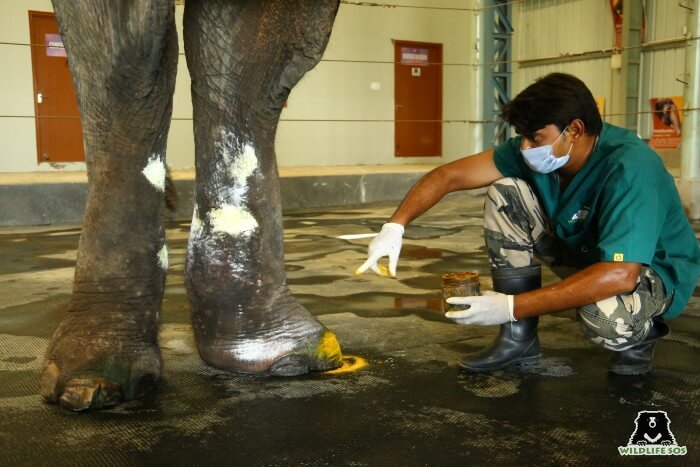 In the midst of the global pandemic, we had two veterinarians join our team last year– Dr. Rajat, who is stationed at the Wildlife SOS Van Vihar Bear Rescue Facility in Madhya Pradesh and Dr. Tenzing Lopsang Lachenpa, who works at the Elephant Conservation and Care Centre. Dr. Rajat feels grateful and honoured to be working with the sloth bears at VVBRF, along with assisting in the treatment of wild animals such as injured tigers, lions, etc. For him, there is no bigger satisfaction than watching an animal recuperate and regain their strength in spite of sustaining serious injuries. He gains a lot of inspiration and strength watching animals under treatment gradually become healthy again.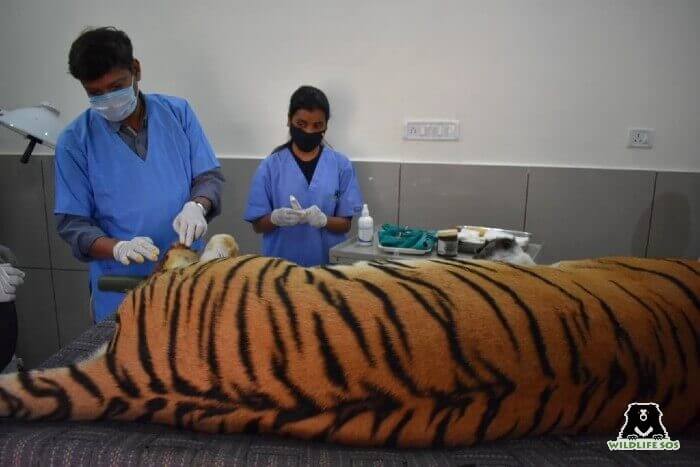 Dr, Tenzing's favourite elephant is Suzy, the oldest female elephant at ECCC, who is blind from both eyes and was rescued from a circus 6 years ago. The reason Suzy is his favourite is because of her calming demeanour and the heartwarming bond that she shares with Asha. .He adds that it is a very special experience for him to watch newly rescued elephants steadily grow accustomed to their new life with us at Wildlife SOS – life which is kinder to them, which allows them to be who they really are and what they really deserve to be!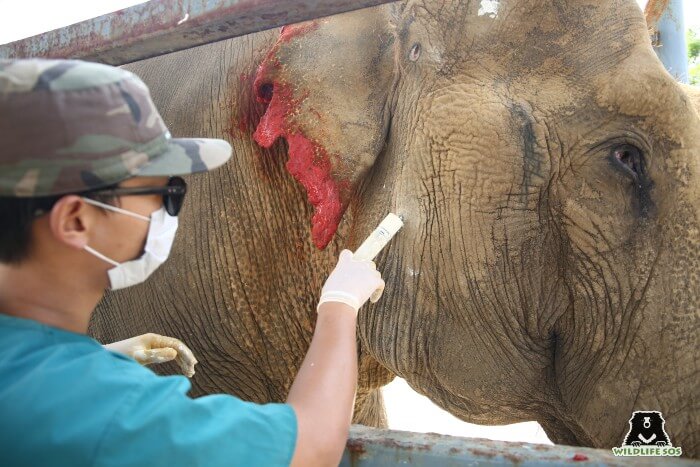 We spoke to Dr. Pramod Rajpoot about an off-site treatment of an elephant that left a life-changing impact on him and he fondly recalls Bella, almost two years after her demise. He adds that Bella's rescue and her intensive treatment introduced him to a very difficult side of humanity where there is incessant neglect and no value or respect for the life of an animal! He was also leading the team that treated Lakshmi elephant in Rajasthan, after she met with a tragic accident in the dead of the night. In spite of our best efforts, we were unable to save her, which shook Dr. Pramod to the core but he knew that it would only inspire him to work towards saving India's elephants.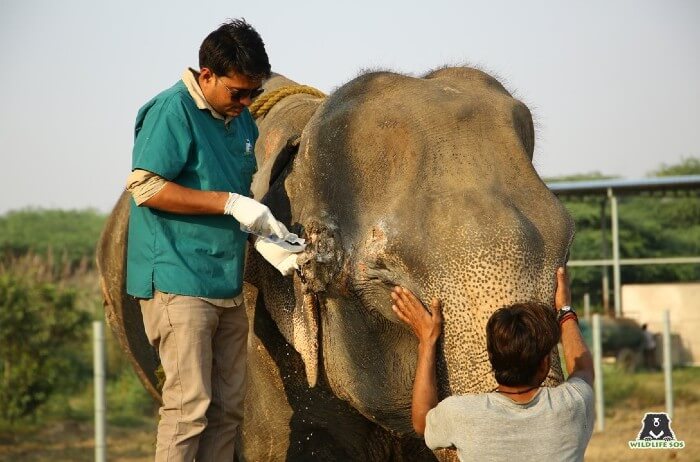 On this glorious occasion, we extend our heartfelt gratitude to our heroes in green, who work tirelessly to ensure that our resident animals remain safe and away from pain. Here's celebrating each and every one of you. Thank you!