Dr Arun A Sha has been working with Wildlife SOS since 2004. A strong proponent of the need for establishing alternate methods of livelihood for the Kalandar community that was involved in the 400-year-old 'Dancing Bear' practice, Dr Arun has been extremely vocal about the need for a holistic approach towards ending the practice, instead of merely addressing some parts of the issue. In his sixteen-year-long association with Wildlife SOS, Dr Arun has been involved in the rescue of over 70 wild sloth bears and releasing them back into the wild. He currently operates out of the Bannerghatta Bear Rescue Centre as Director – Research & Veterinary Operations.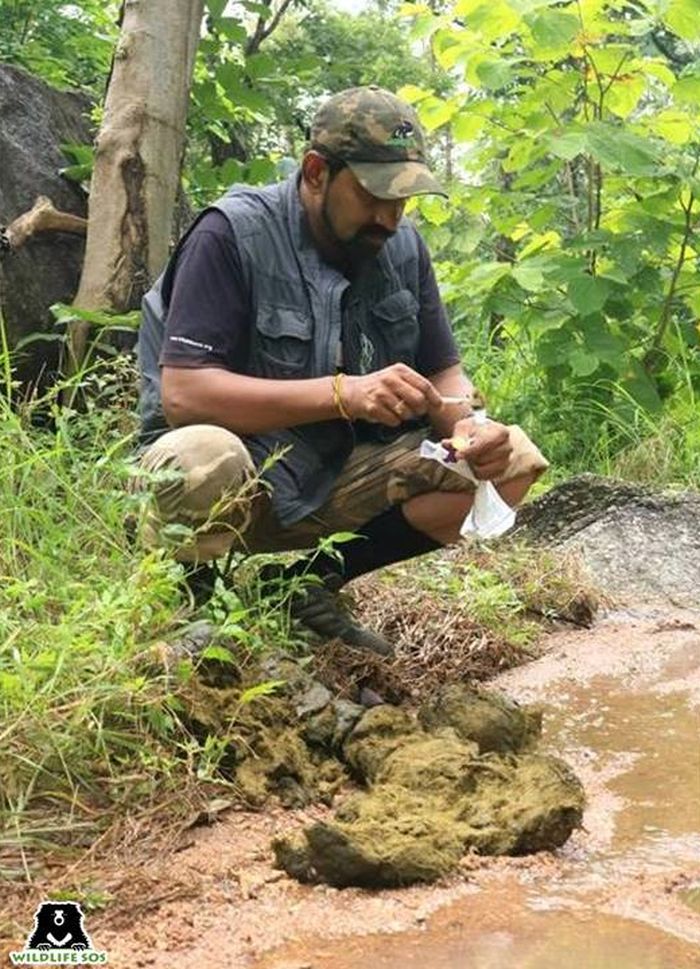 To find out more about Dr Arun and what makes his selfless service in the name of animals possible, we asked him a few questions.
What inspired you to become a wildlife vet?
My lifelong fascination with animals started in childhood. My encounters with India's rich wildlife as a child guided me to a career in veterinary medicine. I was always surprised with the lack of empathy shown by people who share the same landscape as the country's animals. I was raised with the idea that every living being deserves our respect and my motto had always been 'Live and let live' When I noticed the injuries inflicted on animals, I decided to pursue a career where I would have a lasting impact on wildlife conservation.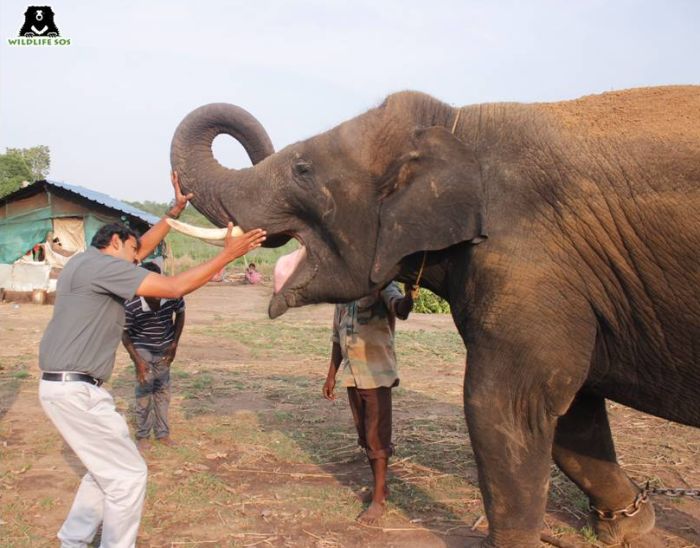 We get many queries from aspiring vets who want to learn more about this field. What is the course that you've pursued?
I completed my master's in wildlife medicine from TANUVAS University, Tamil Nadu in 2003 and then joined Wildlife SOS, an organization that was just evolving into a force-majeure at my time. During my journey with the organization, I completed Post Graduate Diplomas in Counselling & Psychotherapy, Criminology & Forensic Science, Human Resources Development and Animal Protection Law, along with certification courses including Wildlife Disease Management in Species Conservation Program. My journey of learning is still continuing – I've just recently submitted my PhD in Biotechnology and completed research on gut microbes of Sloth bears and Indian Leopards.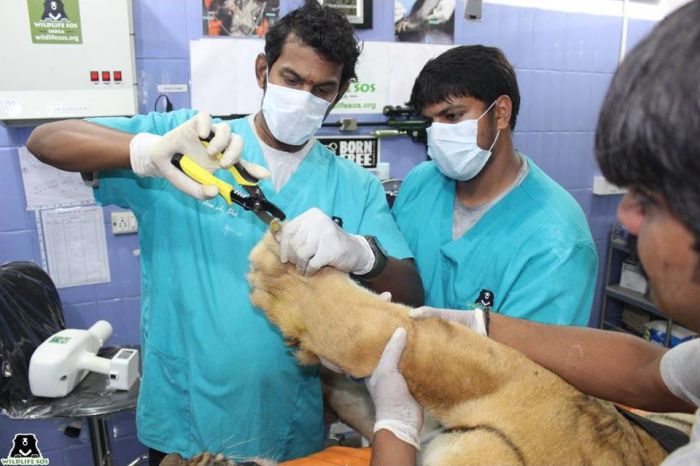 What does a regular day in your life look like?
I work as Director of Veterinary Research and Operations at Wildlife SOS. I operate out of BBRC and much of my work revolves around sloth bears. From rescuing wild sloth bears caught in conflict situations to conducting regular treatments for those that need it, a regular day at the centre keeps us very busy. My day at the centre revolves around many aspects. I conduct regular health assessments and check-ups for the bears on my daily rounds. Observing the behaviour of the bears is also a major part of my work. Constant monitoring is the only way to ensure all the animals under our care are absolutely safe. Dental procedures and other check-ups are also a daily part of my job.
When I'm not at the centre, I conduct awareness programs and training workshops with the Forest Department. As a wildlife veterinarian, I have also frequently been a part of various rescue operations across the country involving many species like the tiger, hyena, bison, wild dogs, Himalayan brown bear, snakes, birds, etc.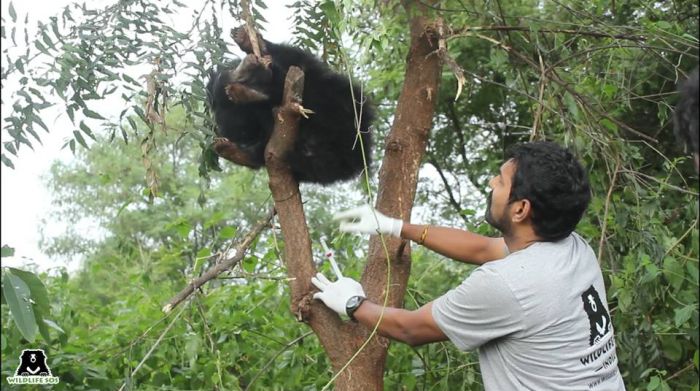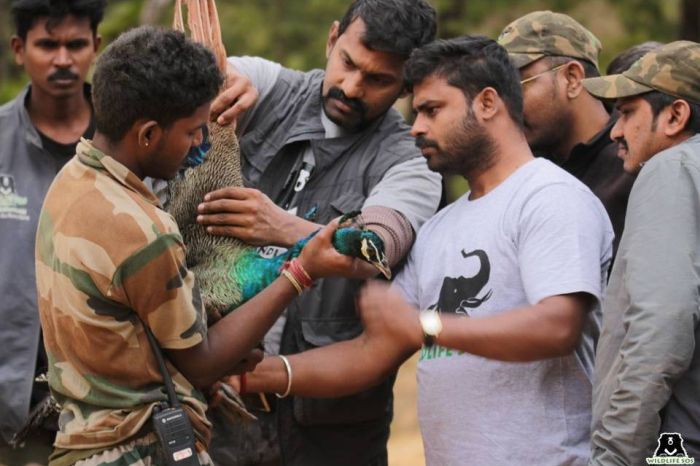 You've spoken so much about rescuing animals all over the country. What does a rescue look like?
Conducting a wildlife rescue is an absolutely exhilarating and enriching experience. You have the immense satisfaction of having made an effort in saving a distressed animal. The way a rescue normally goes is – we usually learn about wild animals stuck in difficult situations when the State Forest Department reaches out to us for assistance.
Whether it is a hyena, wild elephant, leopard, wild sloth bear or any animal that requires immediate medical attention, our Rapid Response Unit operating out of BBRC immediately departs for the location with the necessary equipment in hand. Sometimes, these rescues continue for days, requiring the team to constantly be on their guard and react at the drop of a hat.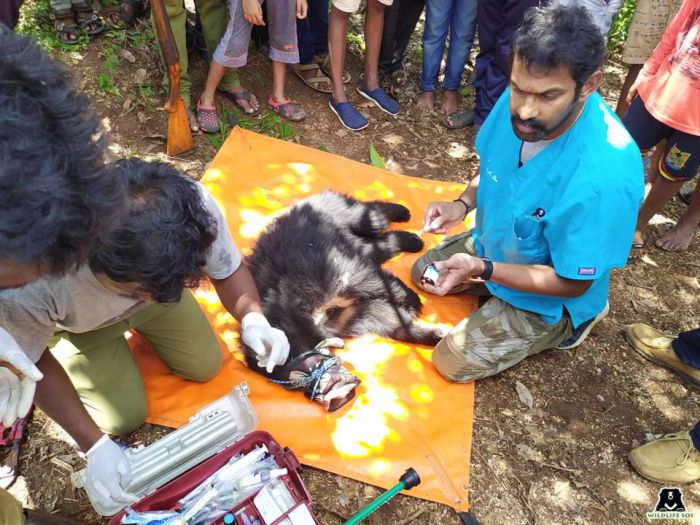 What comprises the rescue equipment kit you speak of?
Our teams are fully equipped and prepared for any emergencies that come our way. The unit is equipped with immobilisation and emergency kits, a team of para-vets, pain management medications, fluids, emergency medicines and everything that will be required for the animal to feel relief.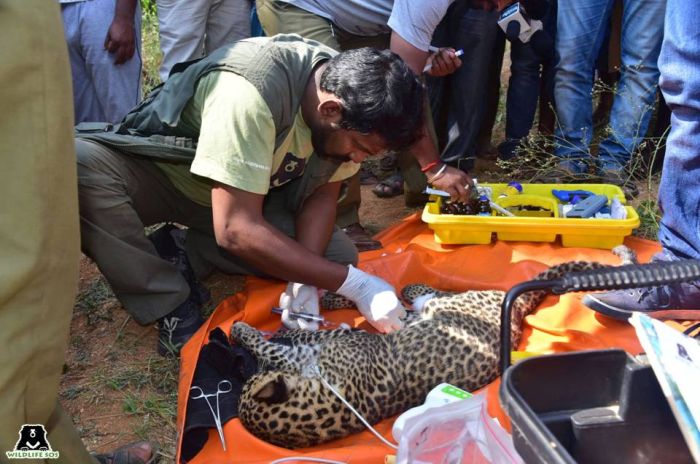 Over the years, what is the one incident that left a lasting impression on you?
I think the incident that has greatly impacted me is the success of the community rehabilitation project that was born of our desire to eradicate the 'Dancing Bears' practice. Now what's immensely important to remember is that the tribe that was involved in this practice – the Kalandar tribe – was a nomadic community that had been entrenched in this practice for centuries. This was a culmination of the information and teachings that their grandfathers and forefathers had passed on to the next generation. Even at the end of the twentieth century, most of them had never heard of education and hardly set any store by it.
We realised that the only way to successfully end the practice was by involving the 'human' component of the issue – the community members – in the solution. So we adopted a holistic approach – We not only rescued over 628 bears from this practice, but also focused on community development by imparting skill training and providing the tribesmen with seed funds to start their own businesses.
We carry out capacity building and skills' training of women alongside generating awareness and providing support to discourage child marriages. Wildlife SOS also provides extensive technical support services, including training and extension assistance, to create micro enterprises.
The following generations that would perhaps have followed in their fathers' footsteps are now receiving quality education free of cost. Many of them are successful professionals today and their mindsets have undergone a vast transformation. Today, they too, act as advocates for wildlife conservation. Over 40% of our animal care staff also consists of members of the marginalized communities who put their extensive knowledge of these animals into taking care of them today.
This incident made me realise that education and awareness are actually key to successful conservation.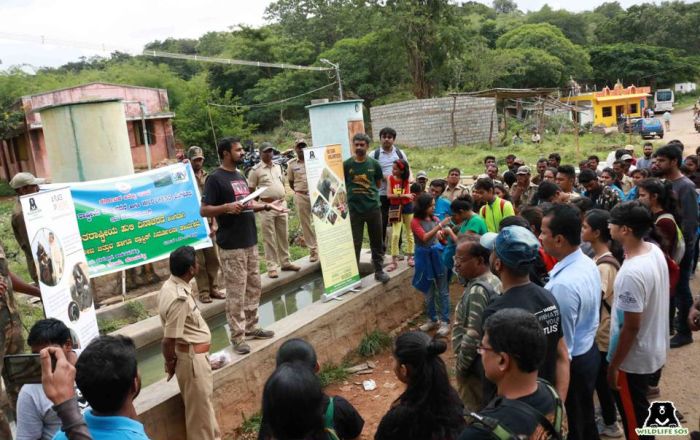 How has your journey been so far?
Absolutely excellent! I have been able to use this platform and my work as an opportunity to educate other people about the issues of conservation and the importance of sustainable development. Though we continue to face challenges on a daily basis, I would not change even a single aspect of my work. Sometimes the rescues or treatment can be heartbreaking when we're unable to save the animal but on the whole, it is a great feeling to be able to help those in need.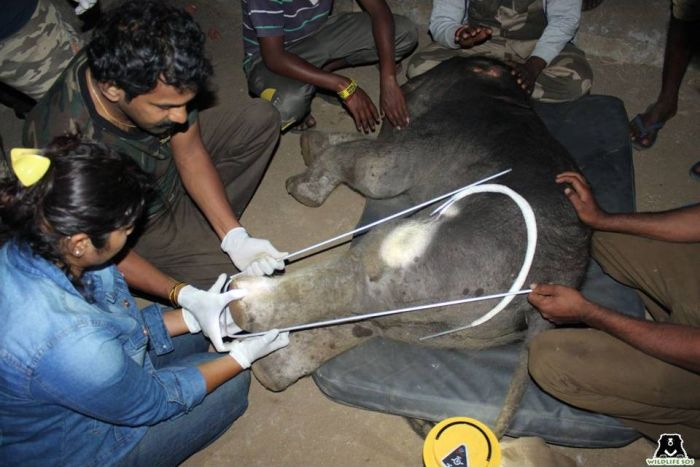 What would you say to the younger generation of the country?
My message to the younger generation is to be responsible towards your actions and the planet that is your home. We see how rapidly technology is reaching every corner of the country and how well it connects us – then why can we not use the same approach to spread the word about conservation?
Read more about the issues that surround us, question the relevant authorities and be more aware of your actions. It is the younger generation that will have the planet at their disposal. It is imperative for them to accost their elders for the damage done to the planet and ensure that they do not repeat the same mistakes.
Watch Dr Arun Sha speak about Raju, the last 'dancing bear' rescued by Wildlife SOS in 2009, here.