As one of our oldest and most experienced caregivers, Munna, gently calls out to Maya asking her to wait while he catches up and she immediately pauses in the middle of her step and lifts her trunk. Munna digs into his pockets and grabs a handful of peanuts to reward Maya for her cooperation and laughs to himself as they continue their walks together.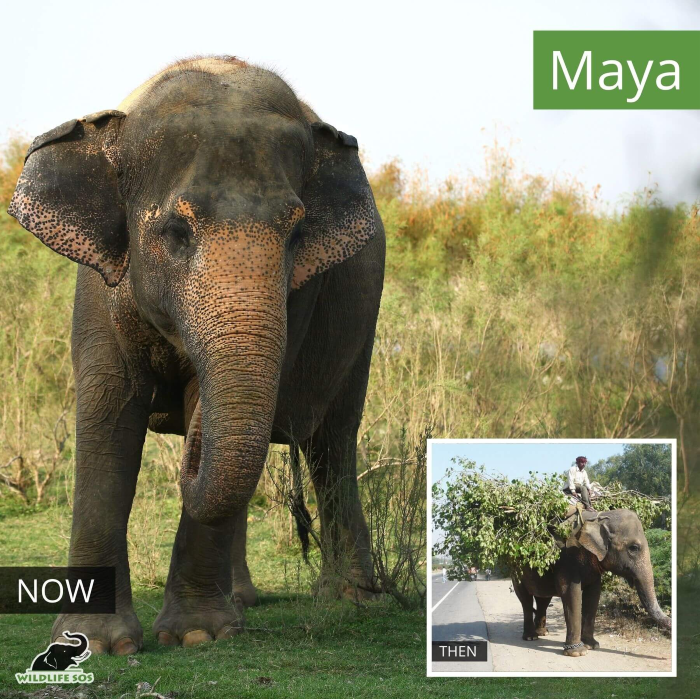 For Maya, this bond was formed after immense effort from the elephant care staff, especially in her initial days after rescue. She was unfamiliar with the kindness that the world had to offer as she was forced to perform unnatural tricks as a circus elephant. Needless to say, Maya's brutal training took a toll on her psychological health, adding to the fact that she was seldom allowed to rest.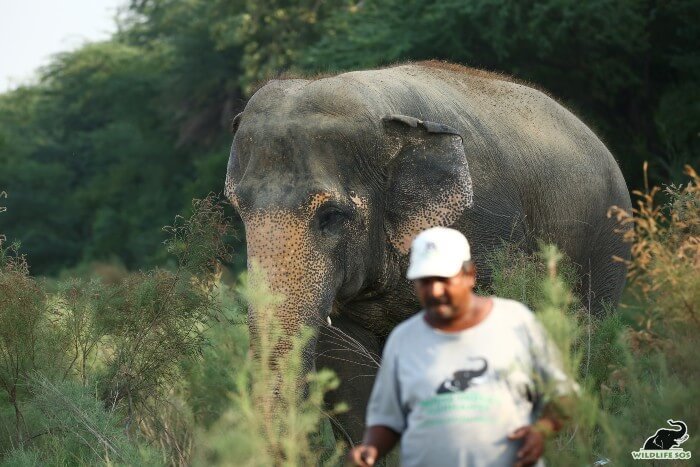 When not performing, she was made to walk on busy roads with an overbearing weight of chopped fodder, branches and dry leaves, which would be her meager meal. An exhausted Maya would be tethered to a concrete surface, resting on the hard floors, only to be woken up by a shrilling, reprimanding voice reminding her to return to her monotonous routine.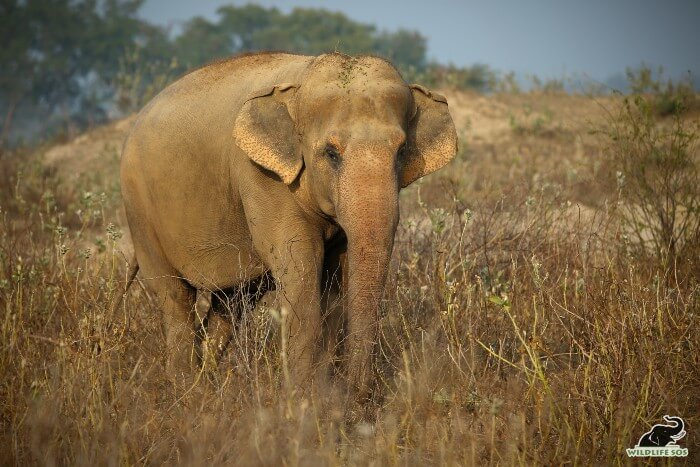 In her journey, which spans a decade and inches towards another year, we have witnessed Maya take leaps in her healing journey with us at the Wildlife SOS Elephant Conservation and Care Centre. Maya rests easy through the night on the mud beds curated for her comfort, and to reduce the stress on her arthritic limbs.
Taking graceful, soft steps as she walks on the natural mud and grass floor in her field or when she goes for her daily walks around the centre, the delight is palpable in Maya's eyes as she pauses and forages on a fresh patch of grass or awaits her companions to join her. Maya shares an inseparable bond with Phoolkali, who was rescued two years after Maya, and the duo instantly took to each other. They are never spotted apart and can easily be considered two of the most beautiful elephants under our care.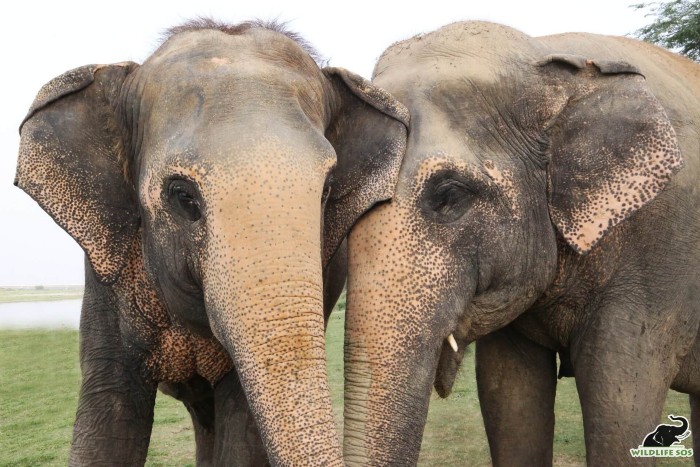 Maya always leads the walks with Phoolkali right behind her or right next to her, but she never hesitates to step back when they go to the riverside, watching her dear friend play around in the water. Maya and Phoolkali have now been joined by Emma, and their herd is complete as the trio takes long walks together and even goes for a relaxing dip in the Yamuna river every now and then! Just like Phoolkali, Emma is a water baby; there is nothing that she enjoys as much as splashing around in the water, immersing herself in the river, rumbling out to Maya who is usually the first one out.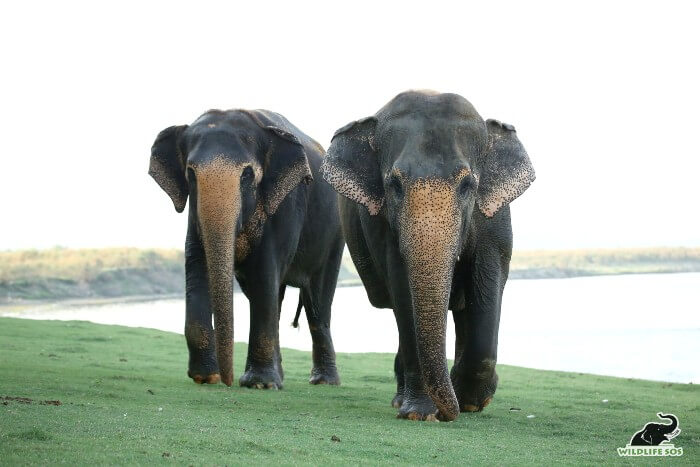 A serene Maya can be seen taking relaxing dust baths during the day in her free-ranging field, picking out mud from her mud bed and dusting it across her back, rump and under belly. This is important as the temperatures are soaring in Mathura, Uttar Pradesh and the elephants use the cool mud as a way to protect their skin from the blazing rays. More often than not, a perfect grass hat will be perched atop Maya's head after a long, dust bath session!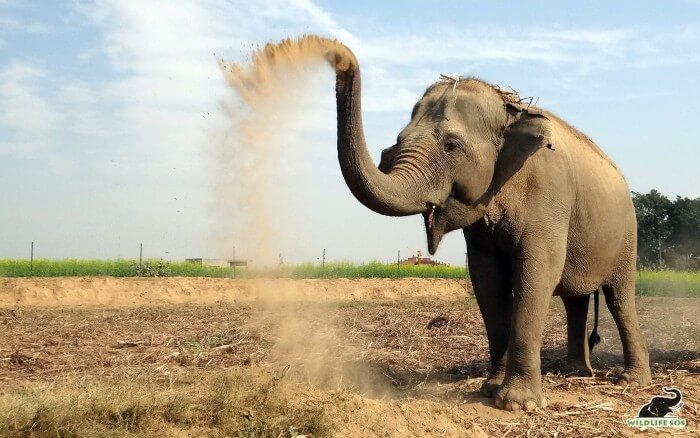 She is very particular about her enrichments and her meal time, and as soon as she spots the elephant care staff approaching her side of the field with a cart full of fodder, she starts following the cart! The moment her caregiver puts the fodder in the enrichment cages, she is quick to immediately start pulling the stalks of fodder or pieces of fruit out. The healthy, nutritious and delicious diet has helped Maya regain her strength, and there is nothing that she loves more than pumpkins and watermelons! No matter how deep these fruits are, she is quick to dig them out from her fruit bucket and munch on them. Maya is not too fond of green, leafy vegetables such as spinach, which is Phoolkali's favourite, thus she always leaves some behind for her!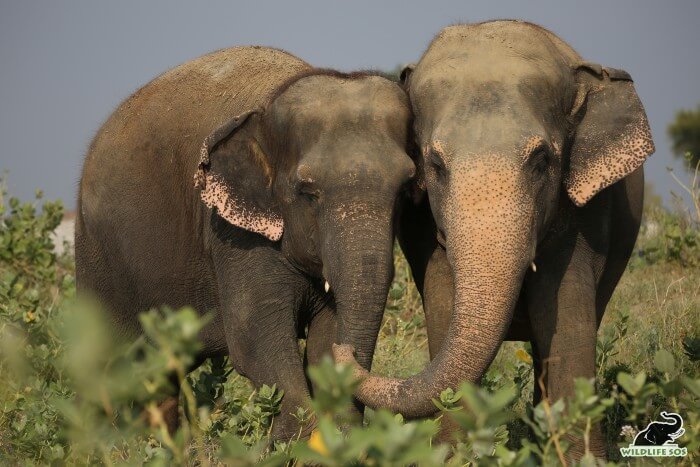 Maya inches towards geriatric care as she crosses the age of 45 years, which is why the elephant care staff and the veterinary team will be regularly updating her treatment and diet plan. She remains under treatment for her arthritic limbs and an injury on her lower mandible, incurred when she was scratching against a tree. The veterinary team administers oral joint strengthening medication to maintain her joint health and protect her from any infection.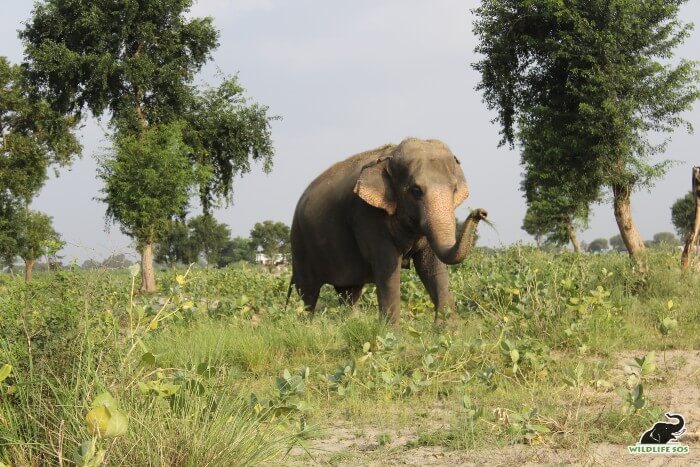 You can help us save more elephants like Maya by signing our petition on refusetoride.org and requesting the Government of India to retire elephants from their use in the entertainment and tourism industry. You can support Maya's healing journey by considering becoming a monthly donor or a sponsor and learning all about how this beautiful elephant is healing under our care.