Wildlife SOS's youngest ever rescue and a cherished member of the Nut Herd, our Elephant of the Month for October is none other than the sprightly and vivacious Peanut!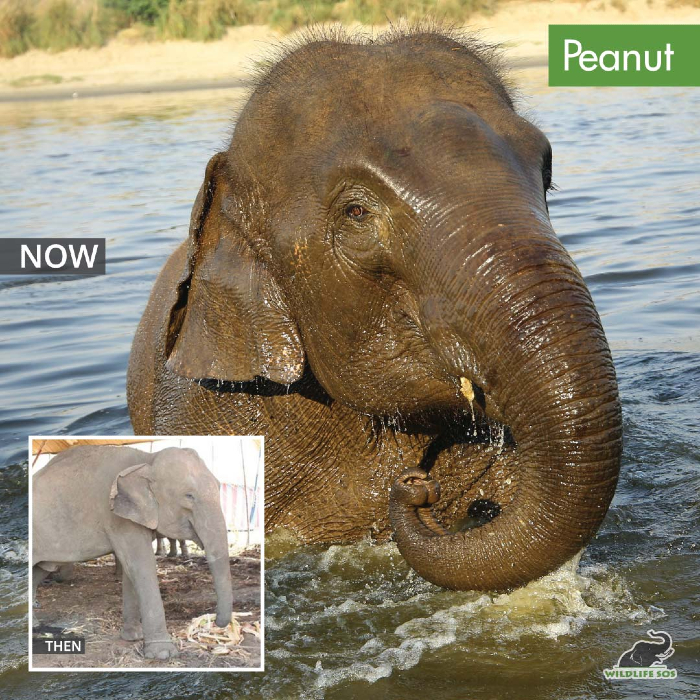 Peanut along with three other young elephants was rescued from a circus in Maharashtra where they were reduced to mere props for human entertainment. They were brutally overworked and made to perform demeaning and often dangerous tricks for the amusement of the circus audience. To top it off, in order to make them complacent in the act, the elephants underwent a torturous training process wherein they were chained up and beaten with sticks and bullhooks.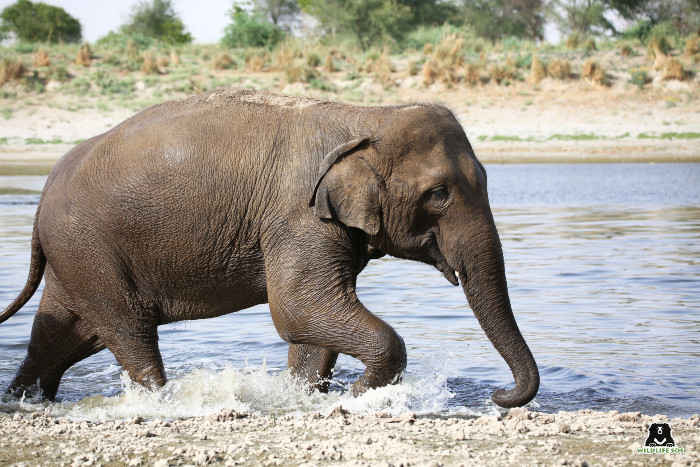 When not overworked, they were firmly restrained by all four legs, leaving no room for movement. The unfortunate elephants were made to stand for days at a stretch in their own filth and grime, devoid of any food or drinking water.
After repeated cycles of horrific torture and abuse, Peanut along with her fellow companions, Coconut, Walnut and Macadamia, fondly nicknamed the 'Nut Herd' by Wildlife SOS, were finally rescued from the circus in 2015 and brought to the Wildlife SOS Elephant Conservation and Care Centre, where a new life awaited them!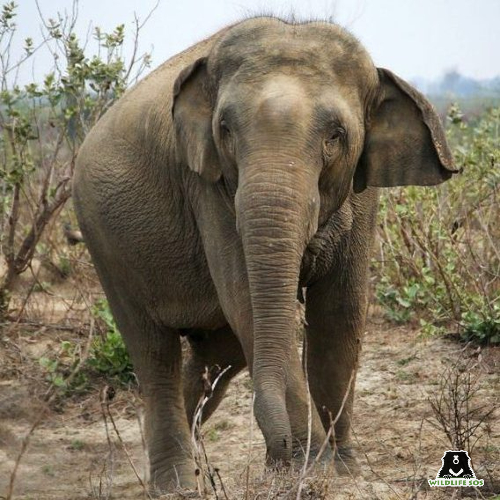 Having endured a lifetime of ghastly manhandling and exploitation, Peanut had a hard time adjusting to her new surroundings. She displayed stereotypic behaviour that is common among captive elephants that have lived in harsh conditions. Aware of their tragic past, our staff left no stone unturned to make the Nut Herd feel at home. They provided them with the love and nurturing the unlucky elephants never had a chance to experience.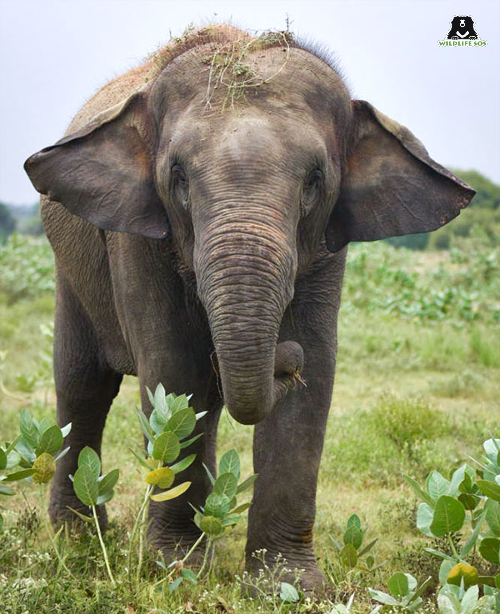 When our team rehabilitates elephants, our top priority is to ensure they are in good health and provide them with enrichments that allow them to be physically and mentally stimulated. Keeping in mind Peanut's youth and all the energy she had to expend, our team installed several innovative enrichments for her to explore and frolic with. Soon Peanut was wrestling with rubber tyres and barrel feeders that held hidden treats for her to munch on, pummeling headfirst into the mud beds and desperately trying to drown her floating tube while waving her trunk wildly before smashing it into the pool, spraying anyone within her radius.
Throughout her life, Peanut always had her dearest companion, Coconut, by her side at all times. Her friendship with Coco has aided Peanut in her journey to recovery. Having endured grave abuse together, the duo were always attached by the hip. Once free, their bond has only grown stronger over the years. The cheeky Peanut is filled with energy, always pulling hilarious pranks on Coco and keeping her on her toes. Coconut assumed the role of an elder sibling, constantly keeping an eye on Peanut. The two can be spotted enjoying long strolls by the riverside, as Coco leads the way making sure that Peanut doesn't stray too far behind.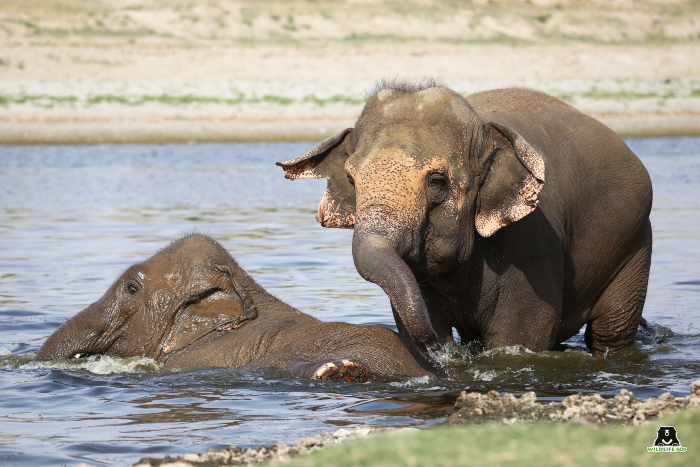 Today, Peanut has finally come to terms with her surroundings. One can find Peanut and Coconut embarking on their daily walks, guided by their caregiver and a big bag of treats that hangs loosely by his side. For every few steps that Peanut walks, her caregiver is ready with a handful of her favourite peanuts and dates to reward her.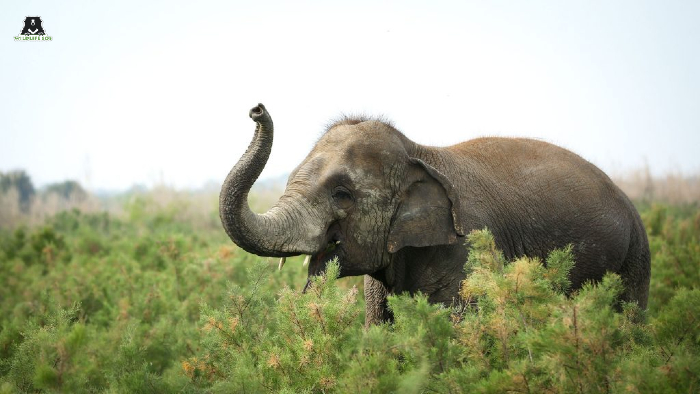 Peanut undergoes regular health check-ups and she is given periodic toenail trimming sessions after a medicated foot bath of Epsom salt and turmeric, which helps soften her cuticular area making it easy for our care staff to trim them.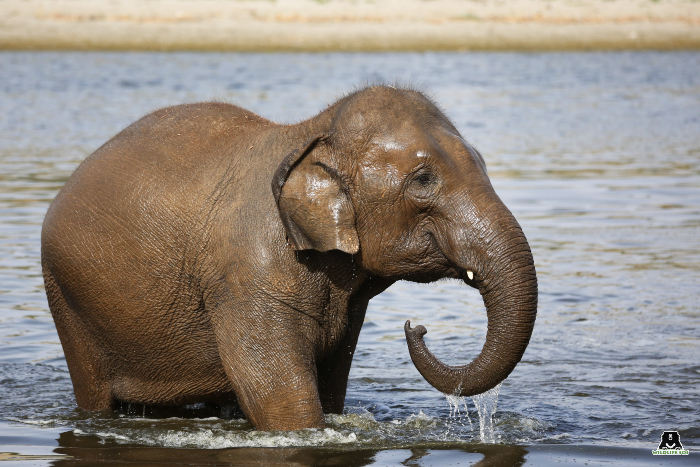 The formerly starved elephant now relishes a nutritious and wholesome diet consisting of fresh, locally sourced, seasonal fruits and vegetables including green fodder such as her all-time favourite sugarcane, banana, pumpkin and cooked concentrate made of ragi, rice and pulses. The delicious condiments laced in the cooked concentrate help strengthen her immunity, and protect her from any infection.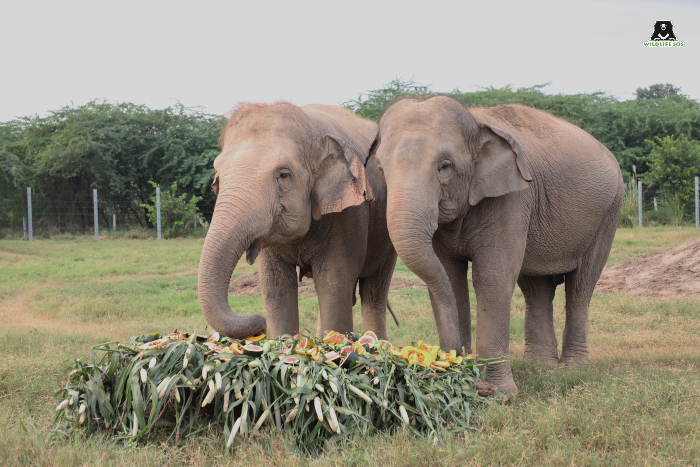 Peanut's heartwarming story warms our souls, and we are grateful for your support to help her live a kinder life.