In a world where the lines between forests and cities are blurred, wildlife animals are often compelled to venture out of their natural habitat and into to human settlements. As a result, more and more animals are falling prey to road accidents and rail collisions. 
Last month, several bystanders tied up in their daily commute near the Otur range of Junnar, Maharashtra witnessed a horrific mishap. A young Striped hyena was struck by a speeding two-wheeler and lay motionless on the side of the road. Concerned passersby wasted no time in dialling the Otur Forest Department and a team rushed to the scene.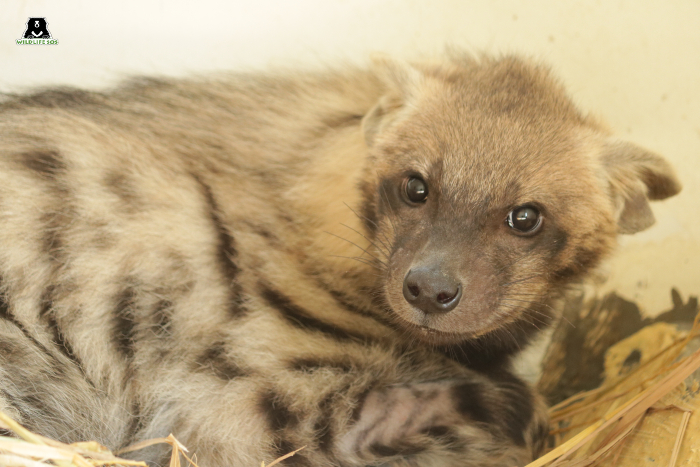 Upon initial examination, the forest officers discovered that the hyena had sustained significant injuries and was unable to move. Taking swift action, they brought the animal to the Manikdoh Leopard Rescue Center in Junnar, which is jointly run by Wildlife SOS and the Forest Department.
Dr. Nikhil Bangar, Wildlife SOS' resident veterinary officer closely examined the injuries and identified the hyena to be a young male, no more than 1.5 years old. He revealed that the animal had sustained complete hindquarter paralysis and was unable to bear its own body weight. Our team of highly qualified veterinary doctors immediately placed him under intensive care and treatment and soon the hyena began exhibiting signs of gradual improvement.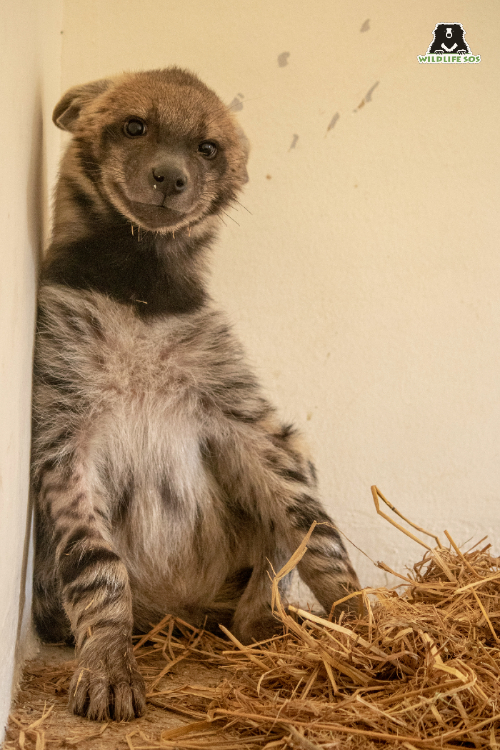 It has been almost a month since the tragic incident. In the initial weeks, our veterinary team led by Dr. Bangar administered anti-inflammatory medication to treat the excruciating pain the hyena was suffering. After observing significant improvement, they switched to oral medication to ensure a steady recovery. The hyena is now able to bear some weight on its left hindlimb and will continue to be treated at the Manikdoh Leopard Rescue Center till he makes a complete recovery.
The Striped hyena found in the Indian subcontinent makes up 20% of the hyena population in the world and is protected under the Wildlife Protection Act of 1972. Their numbers are on a steady decline as a result of increasing anthropogenic pressure on their habitat and food sources which drives them closer to human settlements. This leads to fatal accidents at the hands of human-wildlife conflict situations, automobile accidents and hunting practices such as poacher's snares. 
The species is under rapid threat as their estimated population descends below 10,000, thus classifying them as 'Near Threatened' in the IUCN Red List.