Amidst the diverse population of India, an estimated 104 million are Indigenous people. Despite their differences, they share certain commonalities with Indigenous people around the world – ostracisation, poverty and the lack of basic human rights. To raise awareness about the various needs of this population group, August 9th is celebrated as International Day of World's Indigenous People. This date was chosen in recognition of the UN Working Group on Indigenous Populations held in Geneva in 1982 and aimed to honour indigenous people, mobilise resources, and recognize them as integral members of society – specifically as it pertains to the environment.
At Wildlife SOS, this day stands as a moment of appreciation for an integral part of our family – the Kalandar community. Wildlife SOS began work with the Kalandars to provide them with the support they needed to become economically independent after the seizure of their bears. Over the years, the Kalandars have also helped us as an organisation by teaching us pivotal lessons about the field of conservation.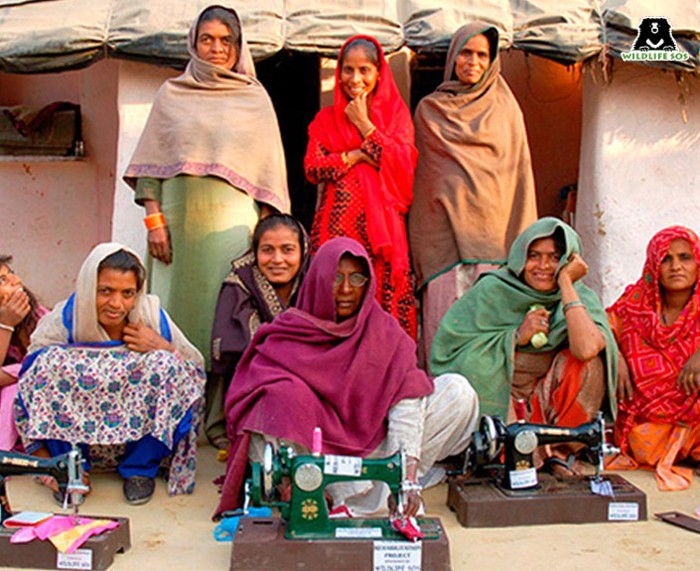 Today in honour of International Day of World's Indigenous People we reflect upon the various lessons we have learned from the Kalandar Community.
The Need to Preserve Indigenous Knowledge
For the Kalandars, knowledge about Sloth bears was passed on from one generation to another. Recognizing the importance of this knowledge, Wildlife SOS hired many Kalandars men as bear caregivers and pushed them to utilise this generational knowledge for a better purpose. Today, many of them utilise their Kalandar tradition as a guide to provide the highest degree of care to rescued sloth bears. With invaluable insight into sloth bear behaviour, Kalandar men are integral players in sloth bear conservation.
Indigenous communities around the world hold a plethora of traditional knowledge, passed on from one generation to another, about the land they inhabit, the animals they surround themselves with and the flora and fauna that grows around them. Often such knowledge is disregarded in the field of wildlife conservation. Yet, the Kalandar community stands as a testament to the importance of preserving and utilising such knowledge.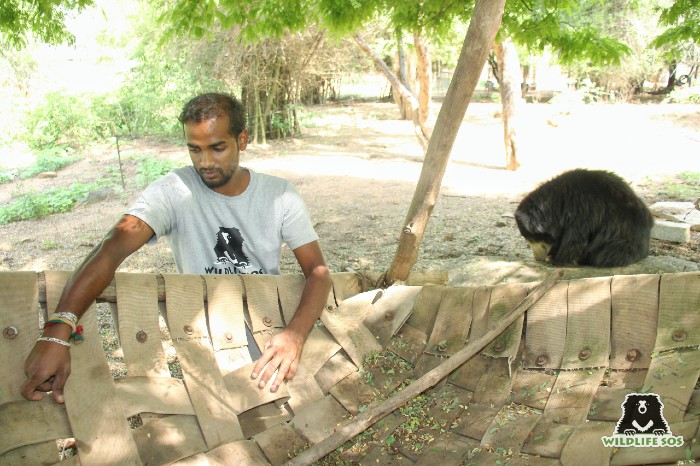 No Wildlife Conservation Without Women
As the Dancing Bear Practice ended, the Kalandar community was forced to re-evaluate their tradition, including those that confined women to the private sphere with no access to education and basic rights. As their families lost their primary source of income, Wildlife SOS supported Kalandar women to become breadwinners in their families to ensure they never had to go back to poaching bears. Kalandar women stepped out into the public to become breadwinners of their families. Today, with the help of seed funds and skill training programs, numerous Kalandar women are proud owners of small businesses. They use their funds to educate their children and end the cycle of illiteracy – creating pathways to move on from taming Sloth bears.
Much like in the Kalandar community, women in numerous societies play a critical role in managing natural resources or raising another generation to be more environmentally conscious. Yet, voices of women, specifically indigenous women, remain underrepresented in the field of wildlife conservation. Without the support and involvement of the women, change in the Kalandar community would be impossible.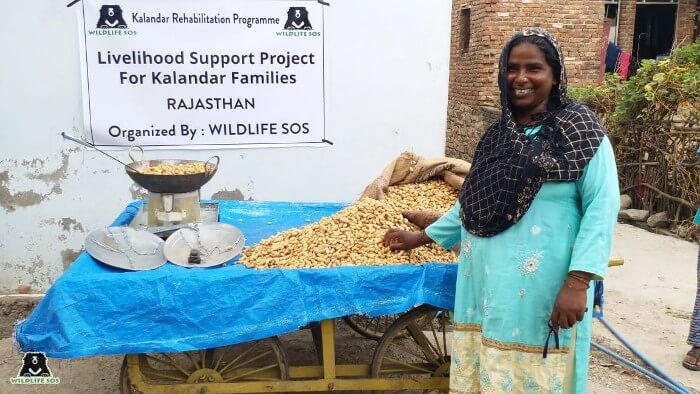 Children are the Future
Educating the children of the Kalandar community was integral to Wildlife SOS' Sloth bear conservation efforts. The Kalandar community responded to the initiative with refreshing vigour. Mothers were ecstatic to provide their children with the opportunity to grab onto chances that they never had before. Today we have young Kalandar children like Zeba and Saleha who have not only completed their education but are aspiring to go on to higher education. Today, they vow that they would never indulge in a practice as cruel as taming sloth bears simply because they are more aware than older generations.
Working with the children of the community taught Wildlife SOS that education plays a pivotal role in wildlife conservation. It helps break a cycle of illiteracy and ignorance that drives people to indulge in criminal acts against wildlife. However, indigenous and tribal children have historically struggled to access education. It is reported that "compared with the literacy rates of 29.34% for the general population, literacy among tribal peoples in India is at most 6%." It is integral to close such parity in education to make any strides in conserving wildlife.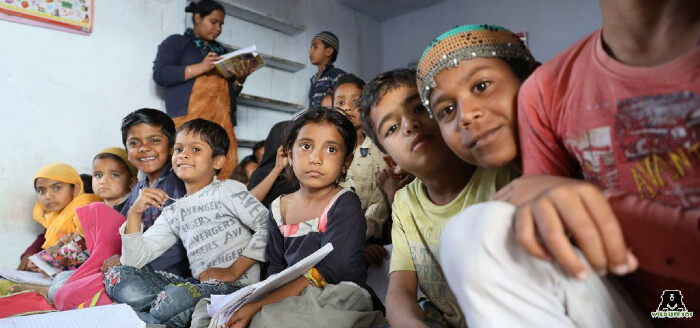 The Future is Together
The most integral lesson taught to us by the Kalandar community is that the future of wildlife conservation depends on people from all walks of life coming together to save the future of the planet. Often discourse surrounding wildlife conservation has echoed the concerns of the rich and the powerful urban dwellers. However, indigenous people have long been leading movements to protect the environment and its beings. In India, we have tribal activists like Tulasi Munda who fought to educate tribal children in Odisha or Dayamani Barla who used journalism as a way of advocating for tribal rights. Wildlife conservation must recognize the revolutionary efforts made by the indigenous community and ensure that their voices are at the forefront of the movement.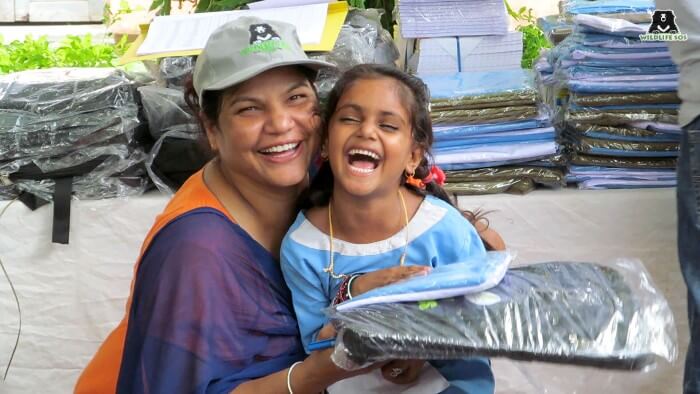 On this International Day of World's Indigenous People, you can support the Kalandar community. Click HERE to find out more.