It may take the Covid-19 vaccine ages before it reaches every single citizen of every single country. Hence, our footing must not slacken – many states across India continue to conduct Corona Abhiyaan. These workshops coordinated laterally across all fields and industries aim to educate people about the dangers of the pandemic. Wildlife SOS Rapid Response Unit which operates in partnership with the GSPCA (Gujarat Society for Prevention of Cruelty to Animals) in Vadodara also conducts regular awareness workshops across the city. A few of them were conducted during the kite-flying festival that is so popular across the country.
Every year, Indians celebrate the colourful and lively festival of kite-flying with great enthusiasm. In Gujarat especially, the festivities are celebrated with great gusto during Makar Sankranti. Called Uttarayan – this festival celebrates the season of harvest. Every member of the family – from young to old – is observed on the terraces of their homes flying kites. What is such a celebration of happiness for most however, can turn into a ghastly nightmare for some. This period of celebrations that start from December and continue well into February, spells death and serious injury for animals, and sometimes even humans!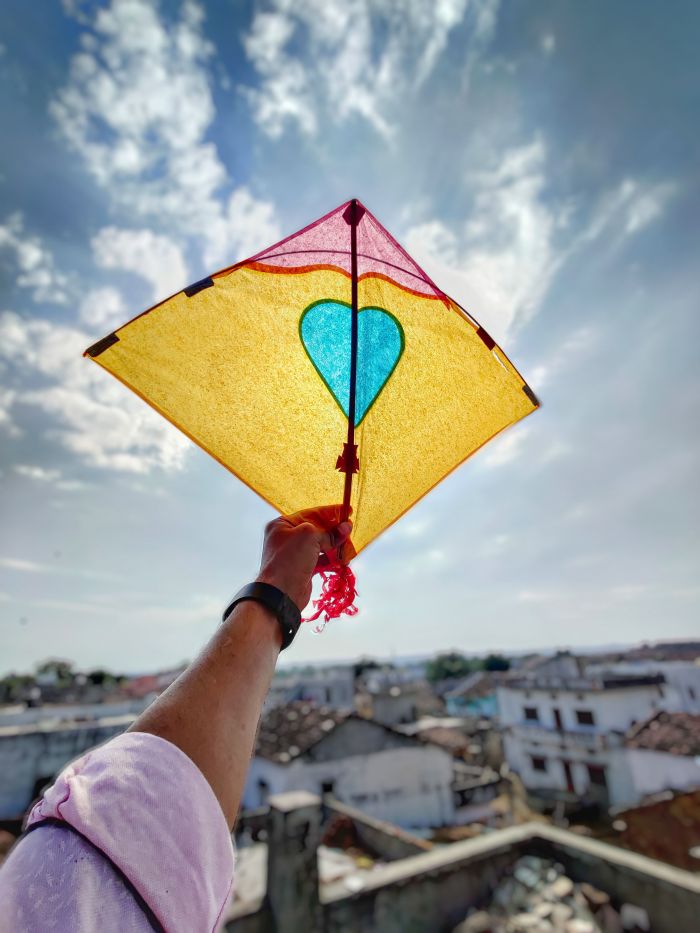 Every year, many cases of birds falling prey to these deadly kite strings make national news. Yet, the practice continues despite multiple bans on the product. A mixture of ignorance, apathy and difficulty in reinforcing laws in a country of India's size leads to this occurrence. The Animal Welfare Board of India estimates that at least 2,000 birds are injured at annual kite festival events in one city of Gujarat of which 500 eventually die. Despite accurate data not being available, one can imagine the extent of injuries and deaths caused by the organised kite-flying furore in multiple cities across multiple states.
While the manja (kite thread) is dubbed Chinese, it is locally manufactured, and the transparent and light-coloured string is not easily visible. As the factory-scale manufacture of Chinese manja and its pricing at just one-third of the rate of a cotton spool, coupled with the thrill of cutting off another kite, has led to its widespread use. According to rescuers at WSOS, the popular manja is non-biodegradable, making it an environmental hazard. These strings are found lying in wait for their next victim in the same spot even after years.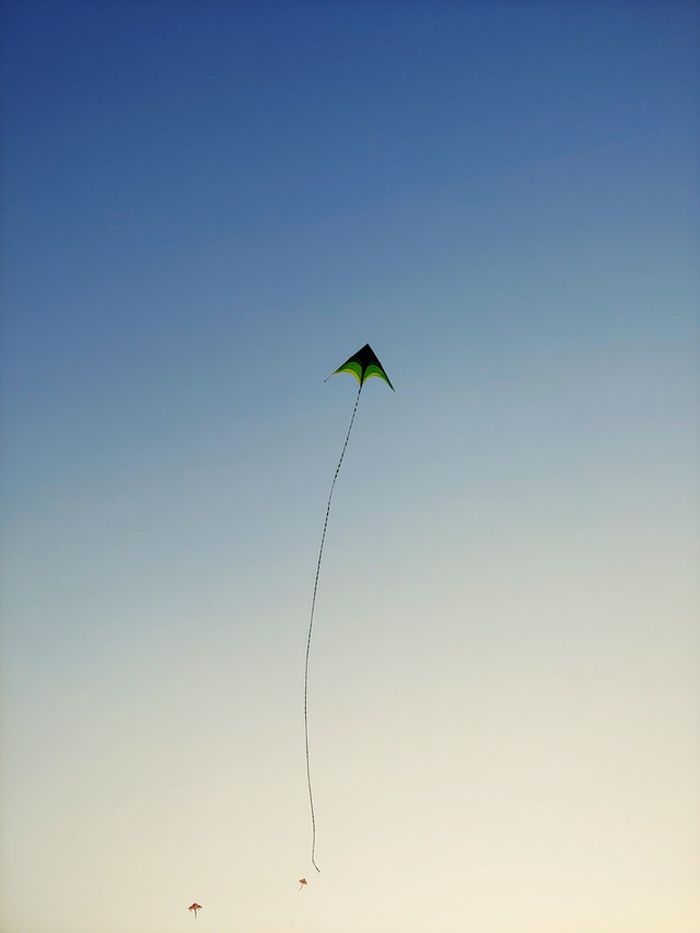 This year, the team rescued over 20 birds and small mammals including pigeons, koyals, maina, eagles, owls, ibis, squirrels and even small sized monkeys. While we were able to save some of these animals, some unfortunately succumbed to their severe injuries. Some animals arrived with their throats grievously sliced, so that only a millimeter of sinew and muscle was holding their heads onto the necks.
Working around the clock in the Corona Abhiyaan awareness camps, the WSOS & GSPCA team received many calls of distress from residents of Vadodara in the month of January, 2021. These Samaritans had spotted animals and birds in varying conditions of suffering, and reached out to our team in a bid to assuage their anguish. The team treated these animals on the spot and many who could be released into their natural habitats were liberated. Many who couldn't, were taken for intensive treatment and kept under observation before being released.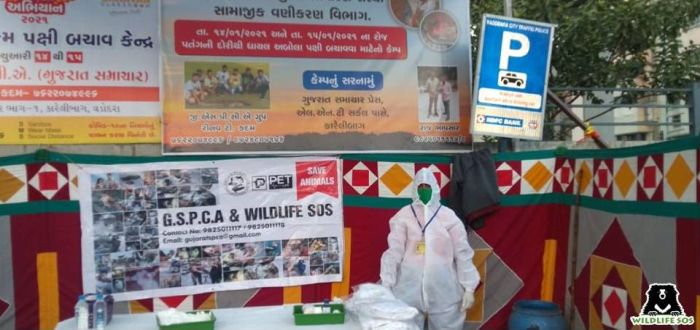 According to Raj Bhavsar, the Wildlife SOS Project Coordinator and Honorary Secretary – GSPCA, these rituals caused much more pain than visible to the eye. "The Chinese manja (kite string) that is popular here is made of plastic. While it seems innocuous, encounters with it could turn lethal for not just birds but humans too. The other kind of manja is coated with glass shards. It is equally threatening, but there is still a chance of recovery in those cases. When it comes to the plastic thread however, the survival and recovery rates are abysmal. In fact, six people have lost their lives to the manja this year, not to mention the uncounted animal casualties."
As birds tend to be more active during early morning or at
dusk, we request the public to refrain from flying kites during these hours. Using designated open spaces and choosing the cotton thread or natural fibre manja can help reduce the risks of related fatalities and
save numerous lives.
For more interesting Wildlife SOS content, head to our YouTube channel!