Not many have heard of Chakan, a small town nestled between Pune and Nashik. This census town is considered one of the fastest-growing industrial areas in India with a rapidly expanding automobile and sugar cane industry. Yet, not every citizen is benefitting from the rapid industrialization and urbanization of Chakan. As land for sugar cane harvesting and manufacturing units expands, the natural habitat of the oldest citizens of Chakan, the leopards, is slowly vanishing. With a loss of their safe haven, leopards venture into human-dominated landscapes, in search of food and shelter, leading to an increase in conflict with humans.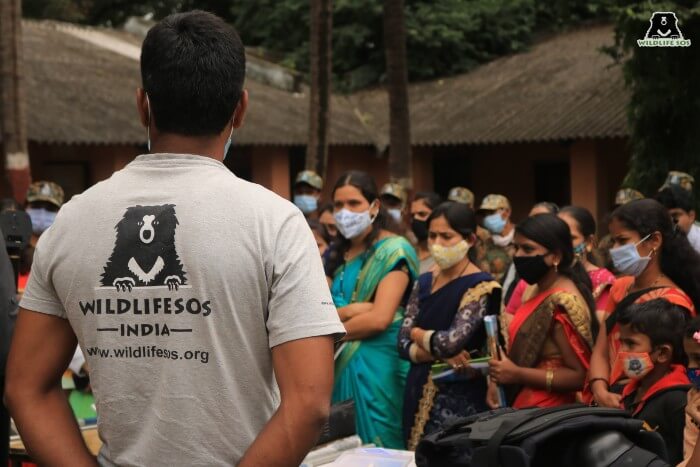 In lieu of the human-leopard conflict that plagues Chakan, Wildlife SOS embarked on a mission to help residents co-exist with their feline neighbors. Since 2016, our team at the Manikdoh Leopard Rescue Centre (MLRC) has been engaged in training the local community on leopard conflict mitigation, along with rescuing, treating, and providing shelter to leopards in need. 
The latest in the series of regular trainings at Chakan took place in the town's Arts and Commerce College. Organized by the Forest Department in collaboration with Wildlife SOS, the training covered leopard rescue and equipment handling for team members of the forest department and volunteers from the community.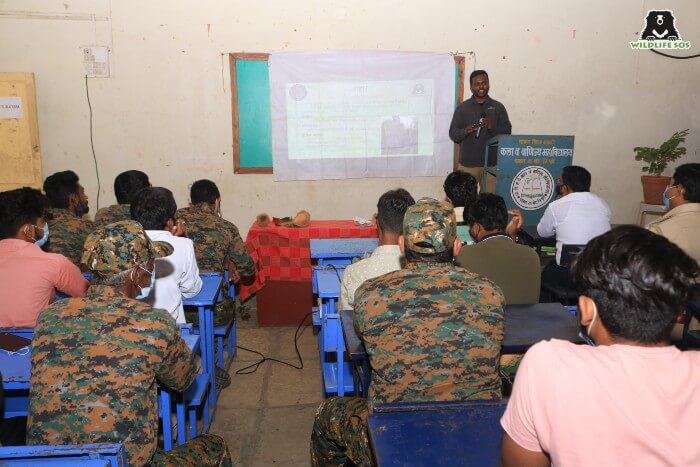 In this riveting session led by our Wildlife Veterinary Officer, Dr. Nikhil Bangar, attendees were made familiar with the majestic cat. Dr. Bangar used his years of experience in the field to go over leopard facts and reasons to rescue leopards. He instilled empathy in the audience for their feline neighbor that is superseded by its unfair reputation. Leopards are often considered pests for ravaging crop fields and preying on cattle. Leopards also become victims of retaliatory killings due to the lack of awareness surrounding their plight. Dr. Bangar went over the anthropogenic pressures that force the vulnerable big cat to venture into fields and homes. From being forced to traverse the unknown landscapes of roads and highways to getting trapped in maze-like buildings – the leopard's tranquil life has been turned upside down by human encroachment. Attendees were made familiar with the rather reclusive animal, who contrary to popular belief, prefers to stay away from human presence.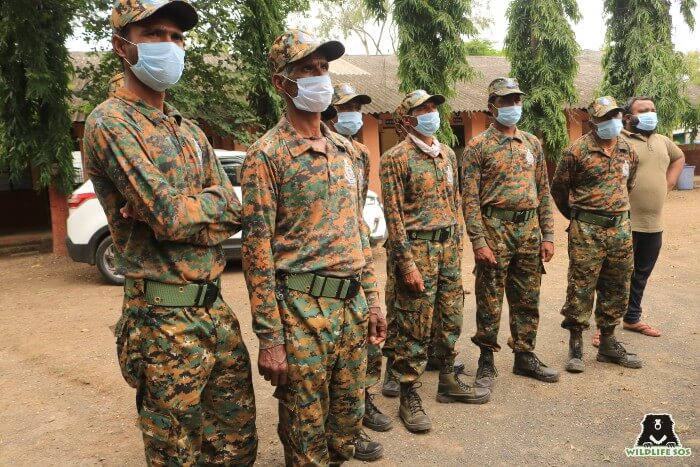 Instilled with this newfound empathy, the 86 attendees listened eagerly about leopard avoidance tactics that could protect not only them but also the leopard. For example, villagers involved in sugar-cane agriculture were told to maintain a distance between their residences and agricultural fields. A leopard would usually venture into the field, avoiding homes where humans are present. Attendees were also informed to avoid entering their field at dawn or twilight since leopards are nocturnal creatures, actively exploring at night. During these times, it is also advised to keep children close at night if walking along a forested area or vast fields.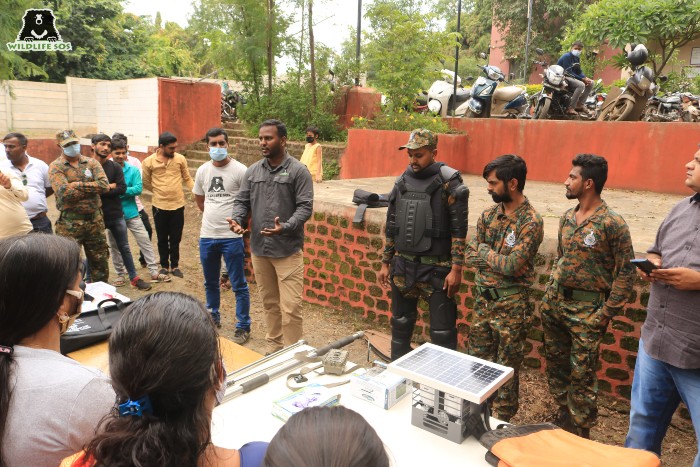 The enthusiastic audience kept the session going, diving into common leopard rescue scenarios that the Wildlife SOS team had firsthand experienced. Going over the steps involved in safely rescuing leopards, the Wildlife SOS team demonstrated the judicious way to utilize rescue equipment like the tranquilizer gun, snare pole, etc.
Dr. Bangar was unhinged in quenching the curiosity of every attendee and covered every aspect of his work. Talking about the intersections of wildlife conservation and technology, he introduced the residents of Chakan to the camera trap – a digital camera with an infrared sensor that detects warm moving bodies, like animals, and snaps a picture of it. These camera traps are integral tools in studying animals in the wild with no interference in their natural movement patterns. Data from the camera trap is often used to warn villagers of possible encounters with wild animals like the leopard.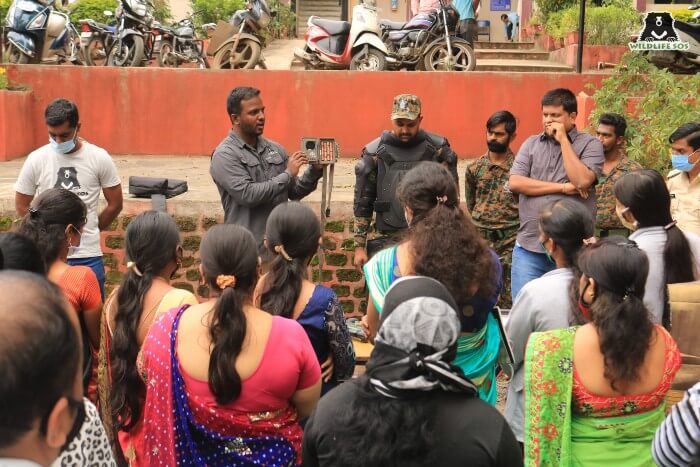 The session ended with a happy group of attendees who left the training with a deeper and more nuanced understanding of navigating life in a leopard-prone area.
Finding an equilibrium between economic development and the welfare of wild animals is integral for a town like Chakan, at the verge of an economic boom. Wildlife SOS is dedicated to creating a world where humans and wildlife advance together.