Wildlife SOS takes pride in the regular capacity-building workshops and awareness workshops conducted with local communities on man-animal conflict mitigation. Owing to these regular meetings, earlier this month, a village rescue team, trained by Wildlife SOS and the Maharashtra Forest Department, came across a heart-breaking sight when they found a leopard cub in a semi-conscious state near Ghulepat village in Otur, Maharashtra. Fearing that the mother may be around and understanding the unpredictability of a wild animal, the villagers immediately reached out to the Maharashtra Forest Department to inform them about the condition of the leopard cub.
The Forest Department contacted the Wildlife SOS team operating out of Junnar division, understanding that the leopard cub was in dire need of medical attention. Once the cub was safely transported to the Wildlife SOS Leopard Rescue Centre, there were a series of diagnostic tests that were conducted. The cub was estimated to be a male of around four months of age and was severely weak and dehydrated due to an internal infection.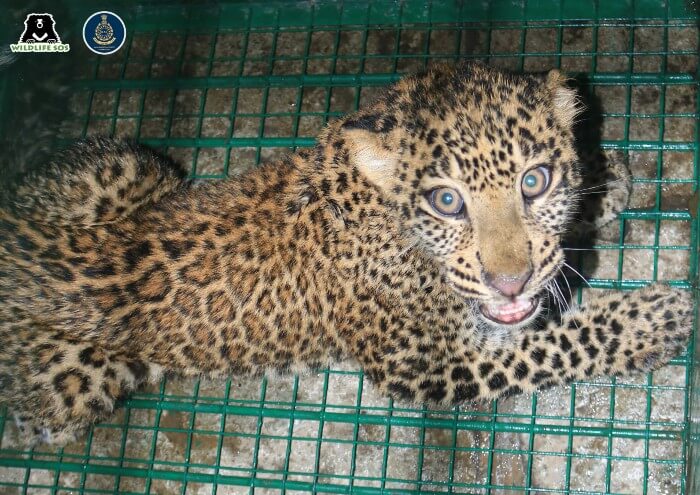 After intensive treatment, fluid therapy and broad spectrum antibiotics, the cub regained his strength but remained under observation. The next few days were crucial for the cub as he recuperated under our care, responding well to treatment. As luck would have it, the residents of the village reported that the mother leopard was spotted around the area many times over the past week, frantically searching for her cub.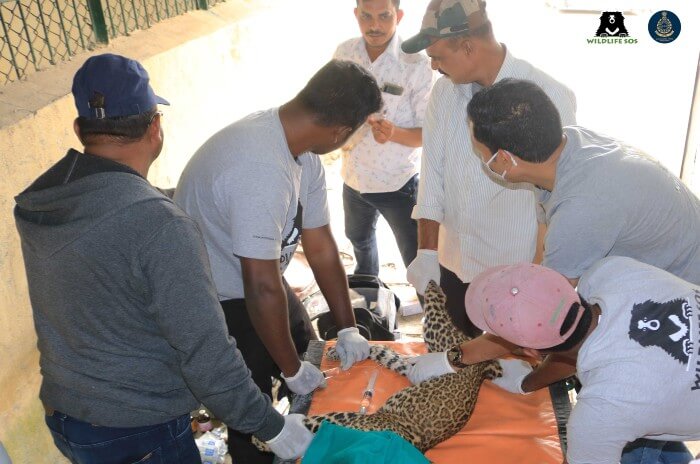 The cub appeared anxious to unfamiliar faces and the infection had rendered him weak but as soon as proper treatment started, we saw his playful side unfold. He gradually regained strength and once deemed fit for release, the Wildlife SOS team coordinated with Maharashtra Forest Department for his return to the wild.
Initially, the residents of the village  were apprehensive about releasing the cub in the same area. The fear stemmed after the mother leopard was also spotted in the same area, but they were more understanding of the situation on realizing  that release of the cub is important. Since the mother leopard was already in search of her missing cub, the chance of her getting agitated would lead to an untoward incident of conflict. Mother and cub have since been spotted together!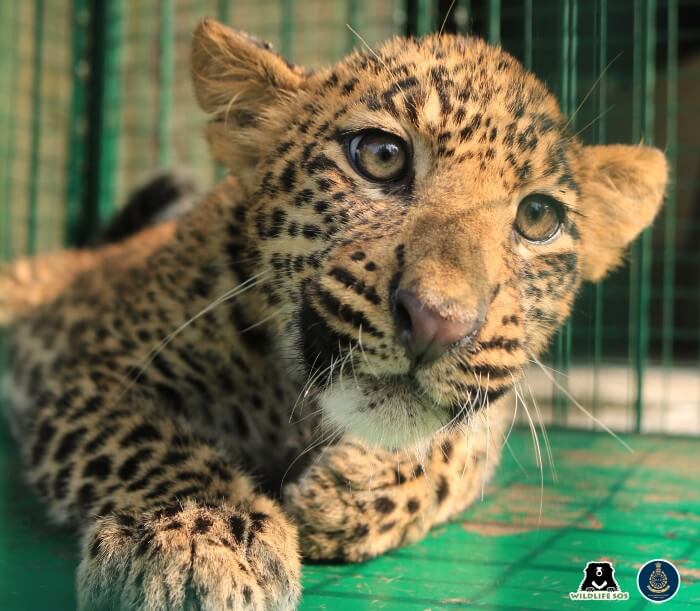 The safe release of the cub back into the wild was of utmost priority to allow a successful reunion with his mother as well as ensuring a healthy population of leopards in the wild. Wildlife SOS expresses heartfelt gratitude to the Maharashtra Forest Department for their assistance and support in the rescue, treatment and release of the leopard cub. We are grateful to the alert villagers who reached out to the authorities in a timely manner to ensure that the cub receives treatment.
You can watch the rescue and release of the leopard cub right here!