A geologist by education with a specialization in understanding the anthropogenic influences on environment, especially biodiversity outside traditional protected areas, Wasim Akram started working with Wildlife SOS at its headquarters in Delhi in June 2014. Now the Manager- Special Projects, Wildlife SOS India, Wasim's got a lot under his belt. He helped design India's First Elephant Hospital in Mathura, India's first elephant ambulance, a pilot project to turn feral dogs into security dogs, saved 200 old trees from being cut down by arranging their translocation to the Wildlife SOS Elephant Conservation and Care Centre with a 100% survival rate, and manages the Delhi rescue team, amongst a host of other achievements. We thought we'd ask him what keeps him going.
Tell us about how you joined Wildlife SOS.
After completing my graduation in Geology, I was looking for a job in Environmental Economics, when I stumbled upon a page announcing job openings at Wildlife SOS. I read up a bit about the organisation and was intrigued, so I dropped in an application, not really sure what to expect. I got a call a few days later, and there's been no looking back since.
What all do you do?
That's a tough question, because my job profile constantly evolves with the organisation, its needs and its projects. Besides handling ongoing projects like the Delhi wildlife rescue team, I adapt to what Wildlife SOS needs at the moment. For example, when we realised we needed a better designed, better equipped ambulance for the elephants we rescue, I worked on that. When we needed an office for our dedicated vets at ECCC, I designed a mobile office for them, equipped to keep them comfortable and working hard. The human-primate conflict mitigation project required an operation theatre, staff quarters and other facilities, so that ended up being my next project. Overtime I started working on developing innovative human wildlife conflict solutions and now I focus on studying human wildlife interaction, conservation conflict solutions and wildlife crime control. Right now I am working on another international assignment. 60 Live Indian star tortoises were smuggled out of India and they were confiscated by the enforcement agencies in Singapore. So now we are working towards bringing them back to their natural habitat in Karnataka and we are likely to finish phase 1 of this project by end of this year.
What is the best part about working with Wildlife SOS?
I like that my work is challenging, it keeps me constantly on my toes and keeps things interesting. It can get frustrating or difficult at times, but it's never boring. We finished a very interesting project very recently where a sloth bear was smuggled out of India into Nepal and confiscated by the authorities there. The bear had to be repatriated back to India because the housing facility in Kathmandu didn't have the facilities to provide necessary medical treatment to the bear. It was an international assignment that we successfully completed a few months ago.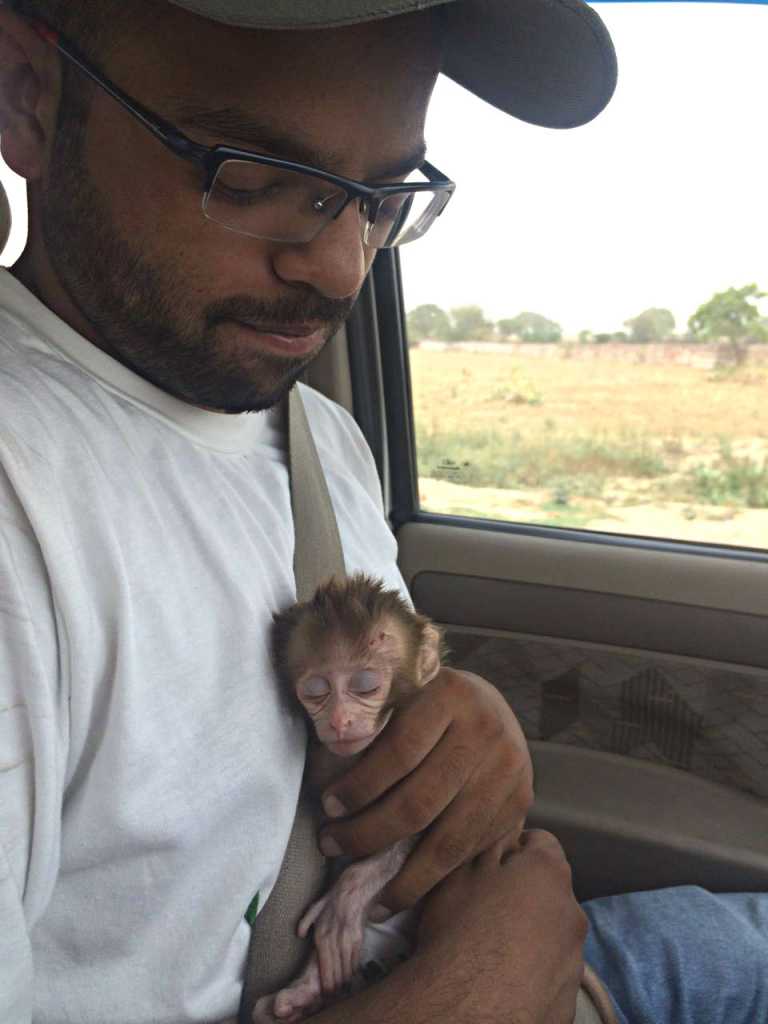 What has been the highlight of your time with Wildlife SOS?
I'd definitely have to say the rescue of Suzy. It was the first time I went on a rescue, and when I first laid eyes on her in Tirupati, she melted my heart. Experiencing this circus elephant rescue first hand, for me, really validated what I do- getting this old, blind, helpless elephant away from years of torture and abuse and to a safer place.
Who's your favourite animal with Wildlife SOS?
Definitely Suzy. For me it all really started with her, so she'll always have a very special place in my heart.
What is the most challenging part of your job?
It can get frustrating, sometimes, when things go slower than you'd hoped or things don't quite work out the way you'd like them to. And it's easy to feel disheartened then. Conservation and animal welfare work have lots of moments like that, it's hardly an easy ride.

So what keeps you going?
Knowing that it makes a difference, knowing that if I keep going it has the potential to save lives. There's nothing more motivating than that.