In February 2015, a truck rode into our Elephant Conservation and Care Centre carrying a wonderful 60+ year old former circus elephant named Suzy, now the oldest resident at the rescue centre. Accompanying this little old lady was a young female vet – Dr. Vibha Raghuram – who, like Suzy, soon made Wildlife SOS her home, and left an indelible mark on the organisation and the animals she has worked with since. After a year working with our elephants, Dr. Vibha now works with the sloth bears and other rescued animals at our Bannerghatta Bear Rescue Facility.
Dr. Vibha is always a delight to talk to, particularly about the animals she has dedicated her life to, and we sat down to have a chat with her about her work, and what keeps her going.
How did you begin your journey with Wildlife SOS?
I started my veterinary career as a small animal veterinarian in 2010 while still pursuing my Master's Degree in Bangalore. Soon after my graduation I was lucky enough to get a job at a zoo in Mangalore and rendered my services there until 2015. That's when a friend of mine, who was also working as a vet with Wildlife SOS told me about the organisation. I did a little research and found out a little more, and was impressed by the organisation's work with animal welfare, and definitely interested in working with them.
How did you get interested in becoming a vet? What species did you want to work with?
When I was little, I used to rescue animals – abandoned pups, kittens, squirrels, birds and other urban wildlife and I'd take them to the local vet near my home. The treatment and post-op care of the animals fascinated me.  As I grew up, I learnt that there is so much more to veterinary science than I had initially realised. But still, I saw there was this lack of compassion while treating them that haunted me. I made up my mind that this is what I wanted to do, treat animals and serve the voiceless with compassion.
If I got to live a hundred lives, I would love to work with every species under the sun.
Describe an average day in your life.
An average day at Bannerghatta Bear Rescue Center is made up of wound treatments, sick animal management and husbandry,  along with some positive conditioning sessions with the sloth bears (which is the most fun part of my day). And, of course, there's a lot of record keeping!
Things get really hectic when we have more than one bear due for a general health examination or a dental procedure. On days like these, we find ourselves working till late in the evening, sometimes way past work hours.
Ever so often we find ourselves involved in the rescue of a wild animal caught in a conflict situation – that's where the welcome change in routine and the monthly adrenaline rush comes from!
I also get a chance to sometimes conduct awareness programmes for school children, which I personally find immensely satisfying.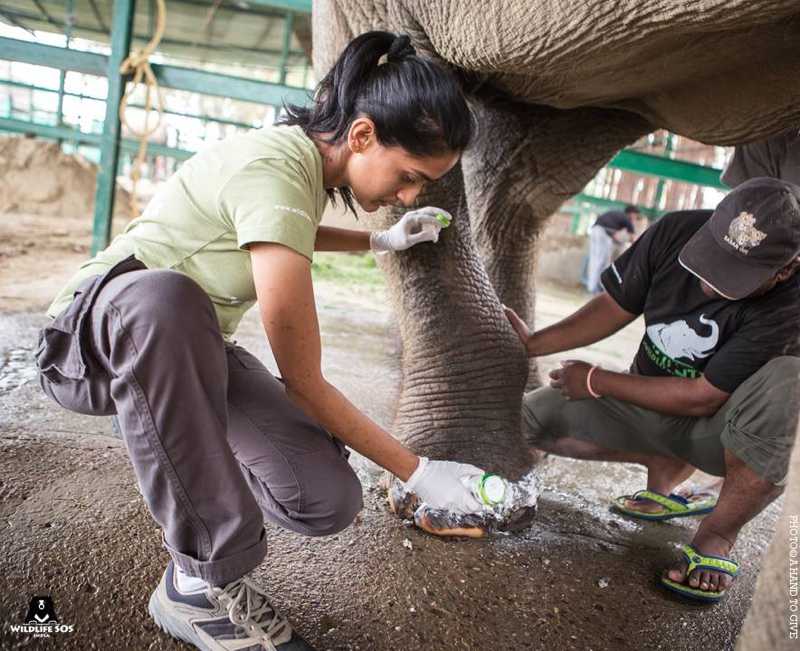 Of all the animals you've had a chance to work with, who is your favourite? Why?
I've had the honour of working with so many amazing animals, and they're all my favorites! I have a story to tell and personal relationship with all of the elephants at the Elephant Conservation and Care Center and many of the bears at BBRC. It's so difficult to pick one, almost like asking a parent to choose a favorite child.
What is the hardest part of your job? How do you overcome it?
Working with sick animals is never easy, and you need to really harden yourself against pain and suffering and death. It can get really difficult, especially when you're attached to that particular animal.
But my job gives me the privilege of rendering an important service to these animals, and I get so much love from them in return – it makes it worth it!
How is working with the bears different from working with the elephants?
There's a lot of differences, medically speaking, but to be honest working with every individual animal, even of the same species, is a different experience considering the variety of cases I get to deal with.
With the elephants, we all know incredibly intelligent they are, but what surprised me was how smart the sloth bears were – they are so expressive and involved and so eager to learn and cooperate if you give them the chance.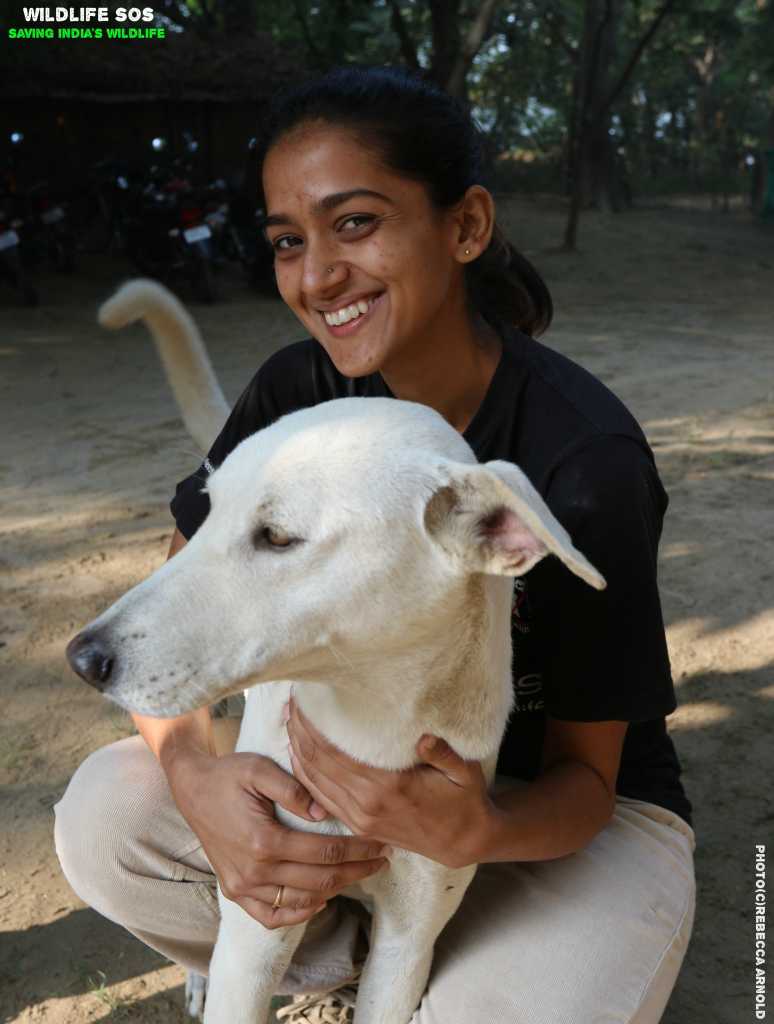 Tell me something about yourself, not related to your job.
Even when I'm not working, I want to be surrounded by animals. I'm a totally cat person, so much so that my friends consider me a crazy-cat-lady!
I love to travel, particularly long distances on my motorbike, or trek to beautiful places that give me a chance to experience different places, people and cultures.