This is a firsthand account by supporter and volunteer Maija Zemitis | maijazemitis.com
Elephants at the at ECCC (Elephant Care and Conservation Centre)
If you are already following WSOS online or are a donor, you may have entertained the idea of one day volunteering for this fabulous organization!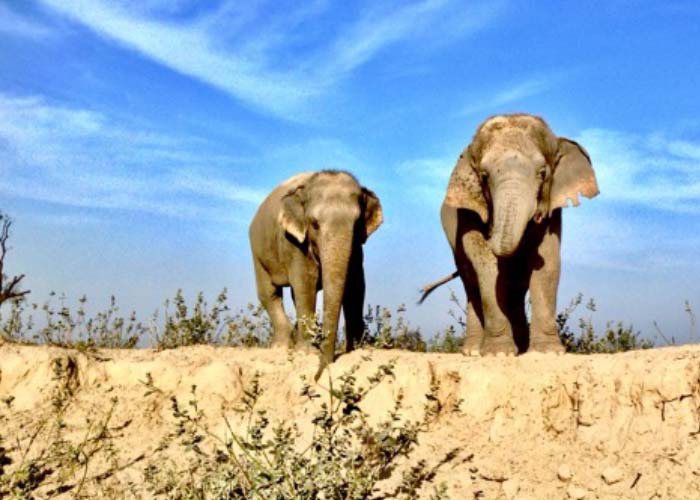 I have volunteered here, 4 times, most recently in Feb. 2020. As Covid put a wrench in my travel plans, I unfortunately have not been able to return. But I will:
In addition to Ellies, WSOS also rescues Sloth Bears and Leopards. As well, they regularly treat a variety of other animals and reptiles, in need. These animals are released back to the wild, when they are deemed healthy.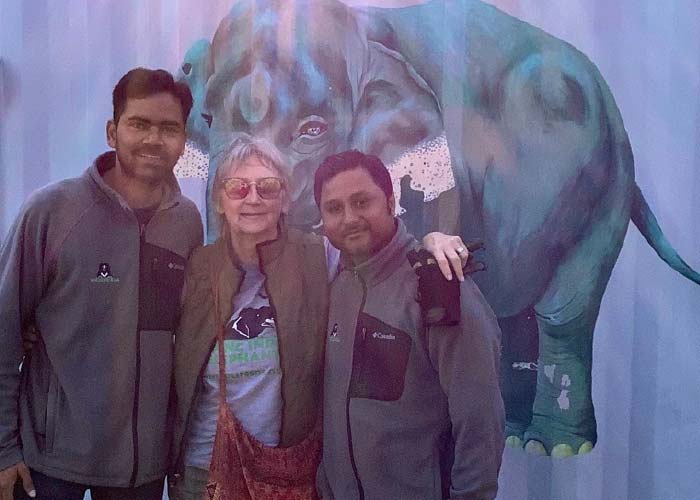 A week of volunteering includes working for the Elephants and Sloth bears (at 2 separate locations), Monday-Friday, 9am-4pm. Saturday and Sunday are days off. This is a perfect time to visit Agra and the Taj Mahal, which is approx. 30 minutes away. Or, just to relax and put your feet up.
Some of the jobs you can expect to do for the Elephants include: cutting up food, weighing it and putting into each Ellie's bucket; cleaning out their enclosures; filling hanging baskets with fodder (this is exercise for the Ellies, to lift their heads and reach up with their trunks); unloading the fodder truck, and weighing it in batches, then delivering it by cart to the various enclosures; scrubbing/cleaning out the pools; painting enclosures; evening walk with the Ellies and their caregivers.
In order to provide as much comfort and security to the Ellies, they are not to be touched or handled in any way.
Sloth Bears
As a part of the working week, volunteers will also be spending time at the Sloth Bear sanctuary, which is a short distance from the ECCC. (Elephant Care and Conservation Centre). These Bears were rescued by WSOS from a cruel life as Dancing Bears.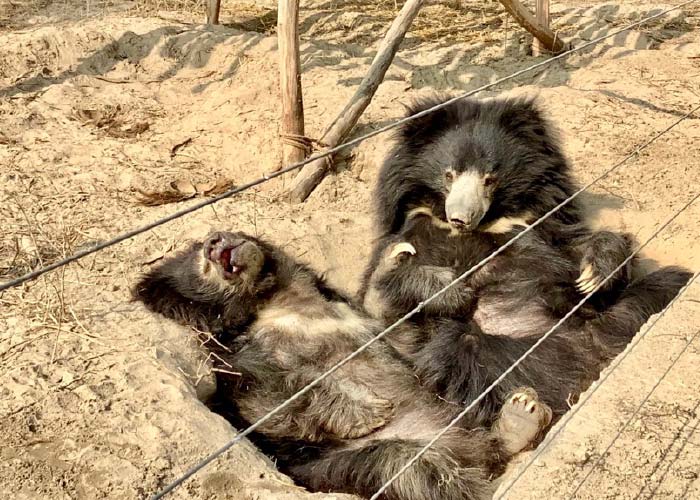 Some of the jobs you can expect to do for the Sloth Bears include: delivering, by cart, the porridge made for them, in the kitchen area to each Bear's den; building platforms and structures, scrubbing/cleaning out the pools; painting enclosures.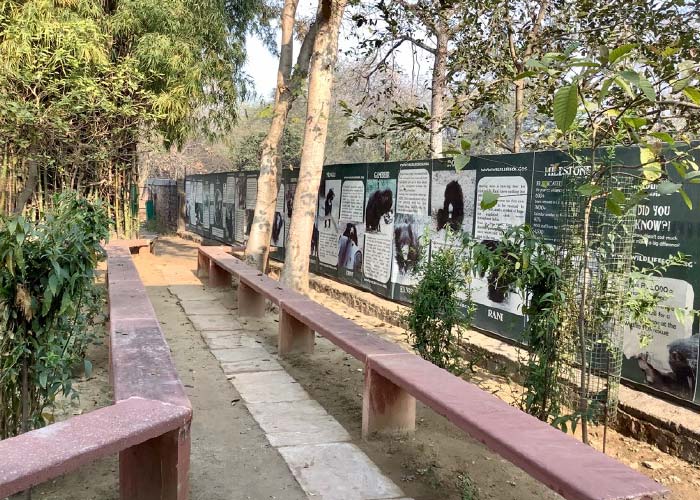 Accommodations for volunteers are comfortable, with some rooms having 2 beds, others able to sleep 4.
Three meals per day are provided, with breakfast and dinner at the volunteer house and lunch at the sanctuary. Chai flows copiously during the work day!
The Volunteer house has good wifi and a kitchen, living and dining room. Drinking water is available and is safe to drink.
Transportation to and from the Volunteer House is either by taxi or train. The staff at WSOS are able to organize taxi service for you. The staff at WSOS is dedicated and a joy to be with. When I travel to India, this is my family.    
Wildlife SOS looks forward to enthusiastic individuals who can commit a few days or at least few hours of a week to be a part of the good cause. If you are interested in volunteering with us, please click the link below to complete a short application or email volunteer@wildlifesos.org
Thank you for your interest!
This is a firsthand account by supporter and volunteer Maija Zemitis | maijazemitis.com