The long-awaited day is finally here for the bell around Pari's neck to finally come off. Pari has lived the last 20 years of her life being exploited as a begging elephant. She suffers from various health problems like severe bone degeneration, ankylosis, infected toenails, malnutrition, chronic abscesses on her body etc. Adding to her misery, Pari was forced to work with minimal food or water for days at a stretch and made to stand at weddings for long hours which resulted in a malnourished body and a feet condition which was one of the worst we had ever witnessed!
When we first laid eyes on Pari, she had a heavy saddle along with tools of torture such as ankush (bull hook) and spears strapped to her back with coarse ropes that dug into her skin. On 1st December 2021, we were able to give Pari a new life of freedom, and today, at the Wildlife SOS Elephant Hospital, we celebrated another milestone with her. The bell around her neck is a reminder of the shackles of her past, and its removal will be symbolic to her starting a new chapter in life.
Pari has lived her entire life with the sound of this bell echoing in her ears. Hence, it was important to let her get used to the new surroundings before removing the bell to avoid causing her distress. You can read more about the bell removal process here.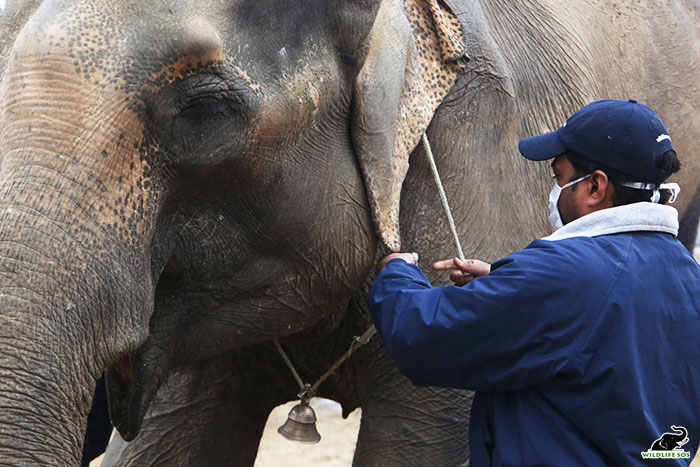 While Dr. Ilayaraja, Deputy Director of Veterinary Services shared a brief overview of Pari's health condition, our veterinarians Dr. Pramod Rajpoot and Dr. Tenzing did the honour of removing the bell and rope from around her neck. You can watch Pari's bell removal video here.
Though Pari is now free from the constant ringing of the bell in her ears, she is in no way completely free from the reminders of her past. The removal of the bell is just the beginning of her journey to recovery. Due to the torment she previously suffered, she now has a severe degenerative bone disorder. This has caused her forelimbs to slant forward in an abnormal manner, leaving her with a permanent disability. She also has abscesses on her body and her toenails, which will continue to require extensive care and treatment.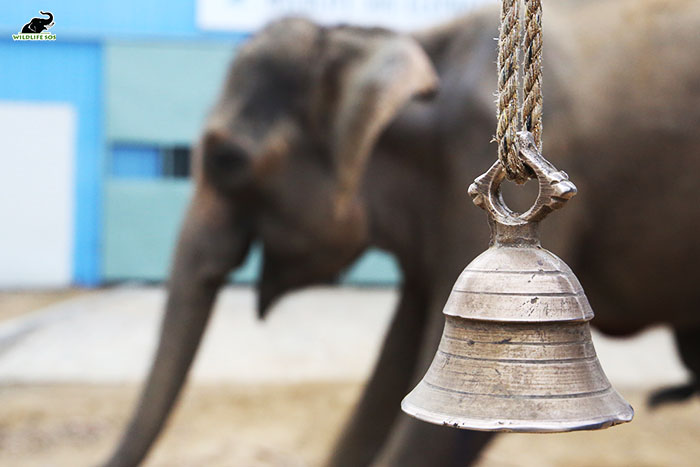 With your support, Pari can continue to get all the assistance she needs to move forward! Click on the link below to donate towards Pari's care or become a monthly sponsor!