The dedicated team at Wildlife SOS continues to remain hard at work to mitigate human-animal conflict to the best of our abilities. There is no shortage of instances where the paths of humans and wild animals have overlapped. Every month, people flood our helpline numbers with distress calls. This November was no different.
Wildlife SOS operates 24×7 emergency rescue helplines in three cities:
Delhi NCR – +91-9871963535
Agra & Mathura in Uttar Pradesh – +91-9917109666
Vadodara, Gujarat – +91-9825011117
If you come across any wild animal in distress, please alert our rescue team on these numbers as soon as possible!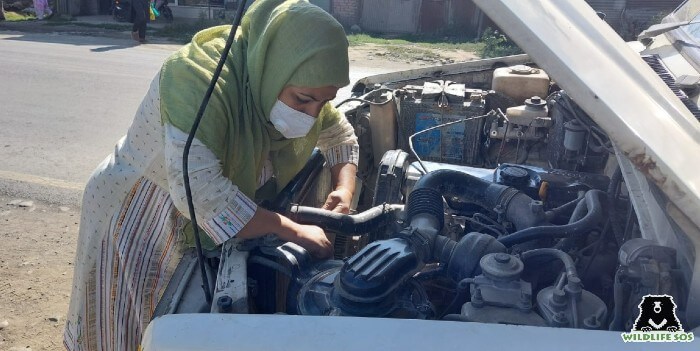 As always, the Jammu and Kashmir team was busy extricating reptiles from difficult places. Whether it be reptiles trapped in car engines or injured birds stuck in trees, the Jammu and Kashmir team remains busy and is ever-prepared to tackle all sorts of rescue missions. The J&K team received a call about a tricky snake rescue in November. The snake had somehow made its way into a car engine. Aaliya, Manager and Education Officer, extracted the 3-foot-long rat snake that was from the engine of the car.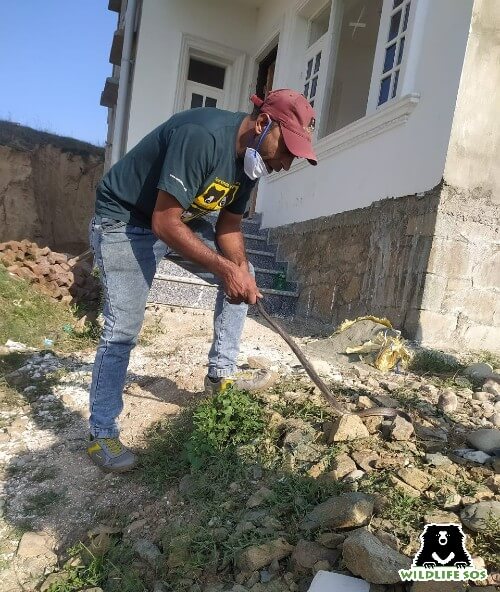 Some of the animals rescued by our team include Indian Rat snakes, Levantine vipers and black kites. The Jammu and Kashmir team rescued 9 reptiles and 1 bird in November.
The Vadodara rescue team, jointly run with the GSPCA, received a call from a resident of Antoli village. The caller informed them that a python was caught in a fishing net at a river near his farm. The team immediately made their way to the call site. After two hours of hard work, they safely secured a 5.5 feet python and handed it over to the Forest Department.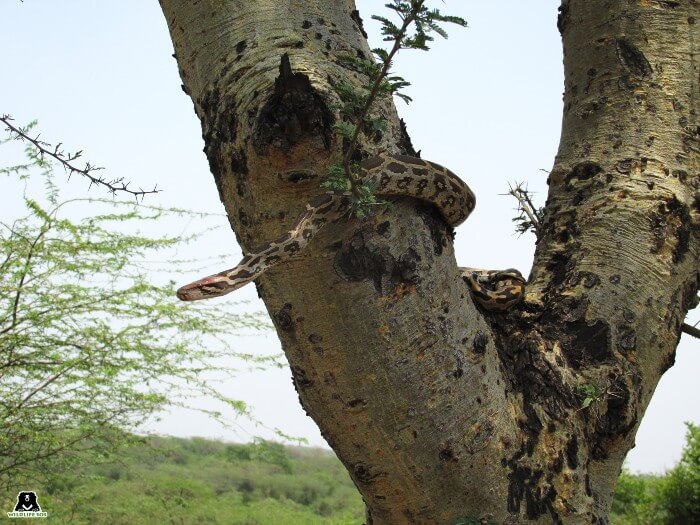 In total, the Vadodara team rescued a total of 79 reptiles, 26 mammals and 57 birds.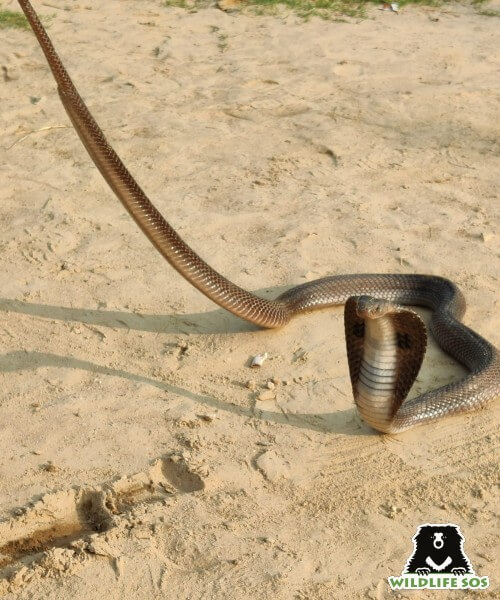 In Delhi, some interesting rescues took place such as a call that came in about an Indian Rat snake in Qutub Institutional Area. Our team rescued the snake and took it to the facility for treatment. Our team also rescued an injured Black Kite from Siddhartha Enclave on Children's Day!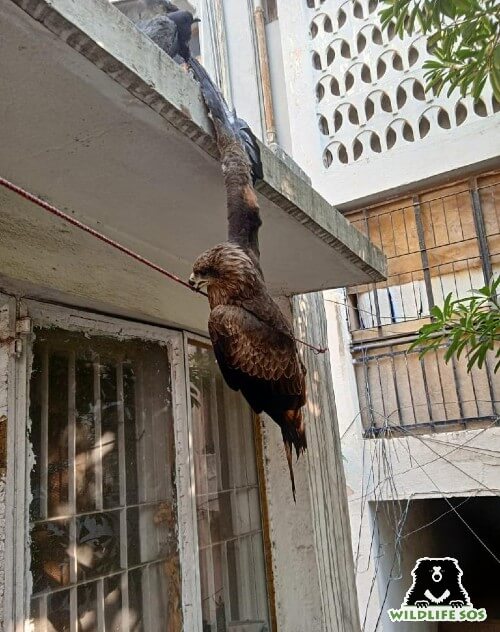 In a very inspiring turn of events, the Delhi momentarily halted its services. Concerned people had called the Wildlife SOS helpline number, reporting that an injured Brown-headed Gull was lying on the metro tracks at Kalindi Kunj Metro Station. One of our rescuers reached the spot to ensure the safety of the bird and transport it to our transit facility for medical attention.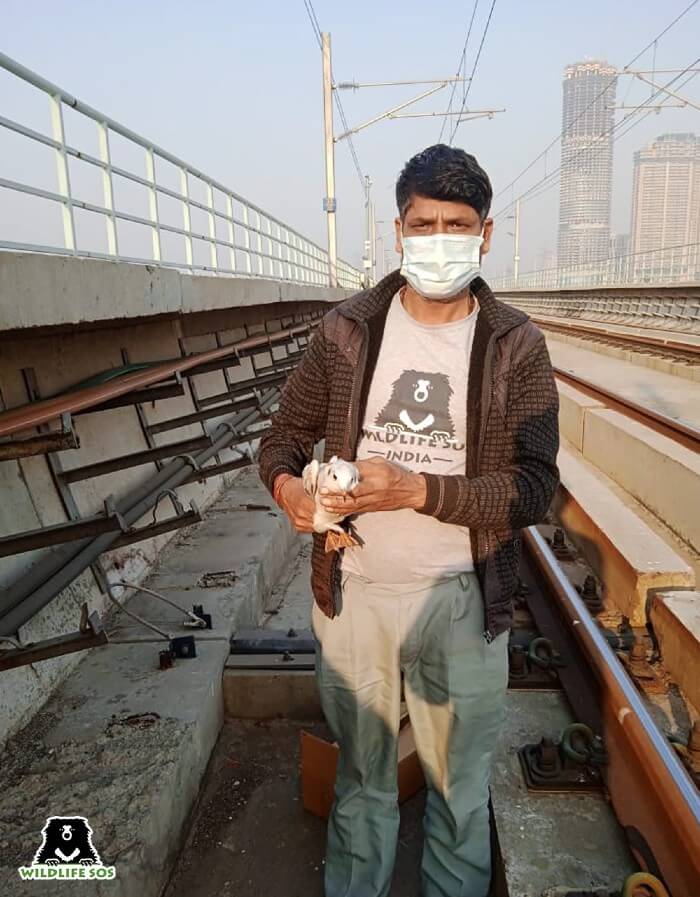 The Delhi team rescued 43 reptiles, 18 mammals and 63 birds this November.
In Agra, our team was hard at work with numerous nilgai (blue bull), Rhesus monkey and spotted deer rescues over the course of November. Animals rescued this month include Indian rat snakes, Indian wolf snakes and a flapshell turtle! The Wildlife SOS Rapid Response Unit in Agra travelled to Firozabad to undertake a crocodile rescue! Wildlife SOS & the Forest Department worked in tandem to rescue a 6-foot-long Mugger crocodile. A three-member team conducted the rescue operation. They carefully shifted the crocodile into a trap cage to transport it. The team later released it into its natural habitat.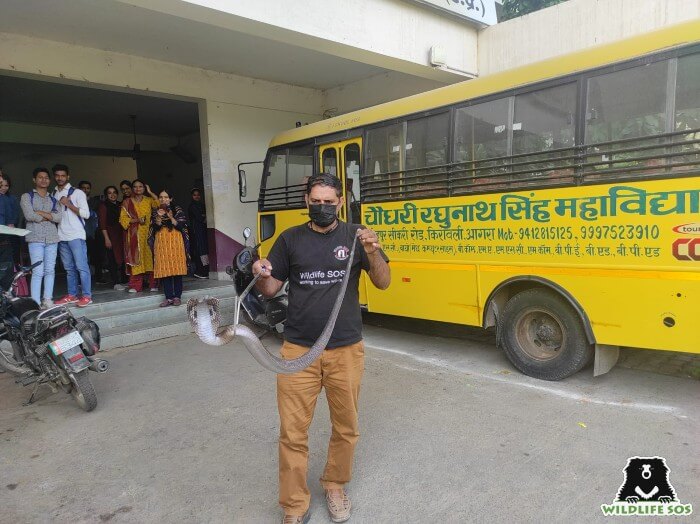 The team also conducted a couple of bore-well rescues, including one of a civet cat and another of a baby Nilgai. Open wells continue to pose a problem to many animals in India and our rescue team is quick to react to help the animals in need. However, there is an urgent need to find long-term solutions to the problem of open and abandoned wells.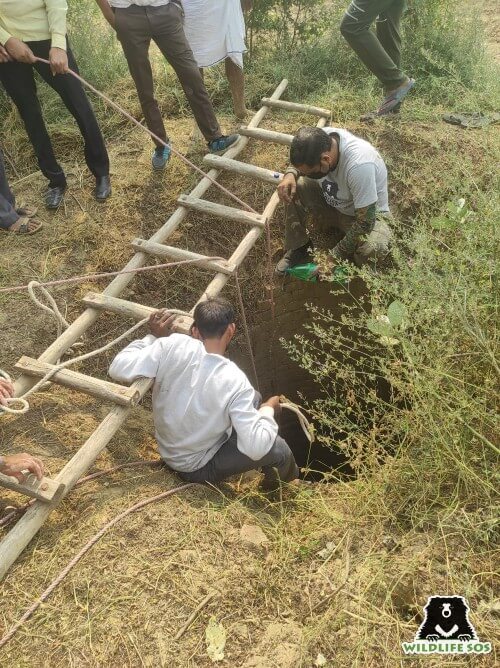 The Agra team rescued a total of 62 reptiles, 79 mammals and 18 birds in November.
We thank the responsible citizens who ensure to call our helpline numbers when they notice animals in need.