Communications superstar and an avid lover of all that nature has to offer, this month's staff highlight is a member of our team, known, loved and respected by everyone. Her infectious laughter and vivacious personality makes her the best team lead one could ever ask for. This month, we bring you the story of Ms. Suvidha Bhatnagar.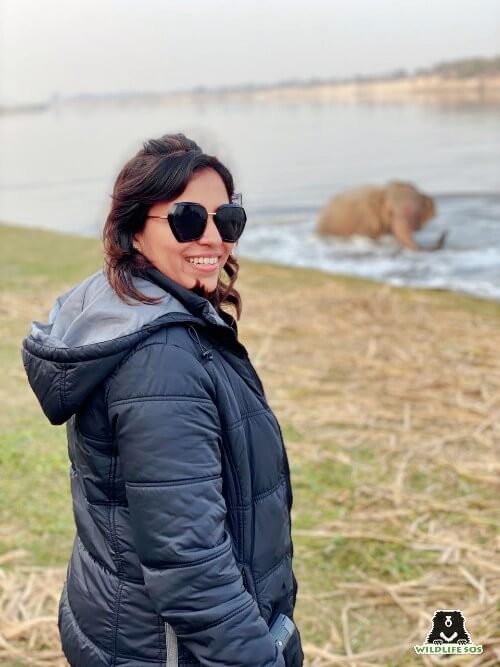 Su, how long have you been associated with Wildlife SOS?
I joined Wildlife SOS in 2014 and at the time, I was the only person in the communications team. The journey has been 7 years long and fulfilling in every step of the way! I would write all the blogs and handle media communications in my initial days, and was in complete awe of the work that Wildlife SOS did.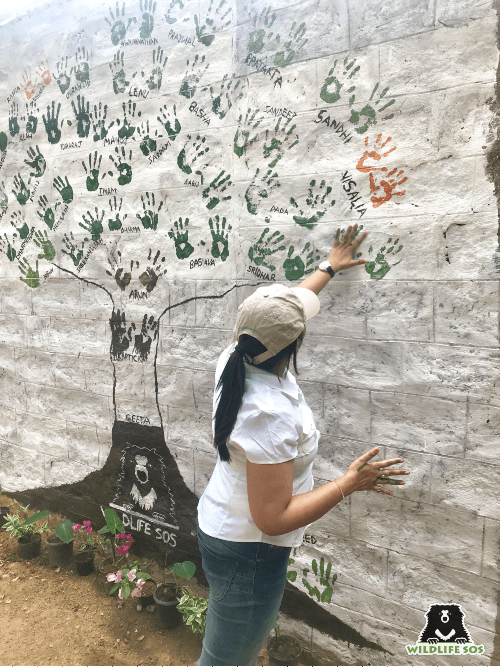 When was the first time you visited the elephants at the Elephant Conservation and Care Centre in Mathura? Please tell us about your experience.
My experience was absolutely life-changing, if you ask me. In 2014, there were only a few enclosures in the Elephant Conservation and Care Centre, and the residents were Bhola, Maya, Rajesh, Chanchal, Phoolkali and Bijli. My first thought on seeing these elephants up close was "what good have I done to be working to save them?" You learn so much about these intelligent animals up close – their sensitivity, their emotions, how large-hearted they are, in continuing to trust humans in spite of suffering so much.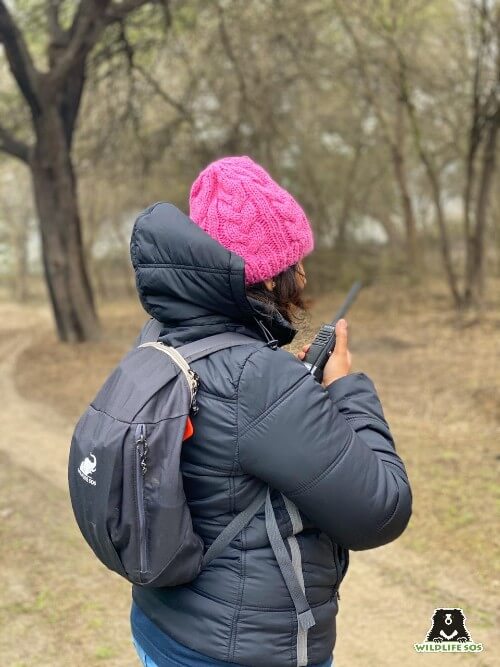 I have witnessed the growth of the Centre from a piece of land to where it stands today and I am so proud of the hard work all of us have put in as a team! It shows in the way the elephants spend their days here, either taking relaxing dust baths or splashing around in their jumbo pools, trumpeting in relief. The happiness they experience is very rewarding and it makes me a happy and content person when I fall asleep at night.
Now this is a difficult question to answer but who is your favourite elephant?
This is, definitely, a tough one to answer because I love the elephants, bears and leopards alike! However, if I do have to choose a favourite one, it would be Laxmi, for so many reasons, especially our common love for food!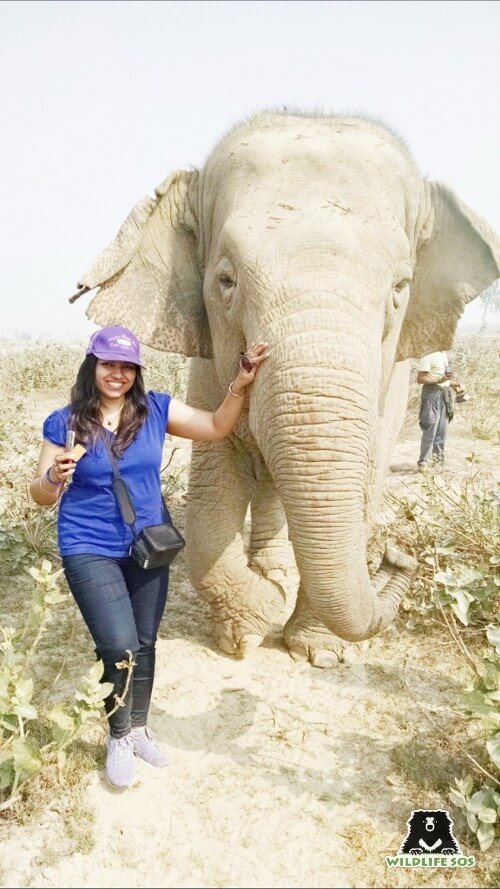 Laxmi is also special because her rescue introduced us to a different side of elephant abuse and cruelty, since she was fed fried food, burgers and sweets all her life. An elephant in the wild has a very different diet than what she was always forced to eat, so our veterinary team came across a unique situation on how to manage Laxmi's weight! She continues to detest pumpkins, gourds and cabbage but her love for sweet fruits like papayas, bananas, apples and watermelons is unmatched.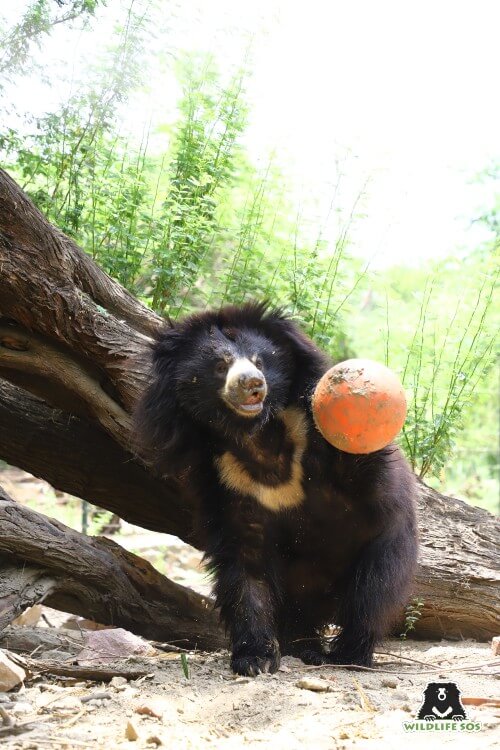 You handle the communications and fundraising for Wildlife SOS. How do you think communication plays an important role in conservation awareness?
Communications and outreach is crucial in creating stories and ultimately helps the supporters to connect with the animals. Each animal has a unique personality that not many people can identify, but with the help of communication mediums likes social media, videos, blogs etc. we are able to bridge the gap between the supporters and the animals.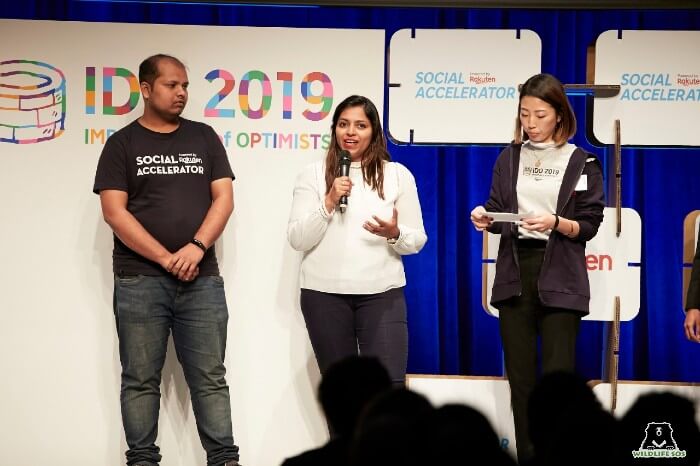 Owing to the nature of our work, there is no one strategy to opt for in communications, hence, you have to keep experimenting, challenging and pushing yourself. It is important and crucial to keep supporters engaged, which is possible only through proper communication channels and raising awareness on the issue at hand.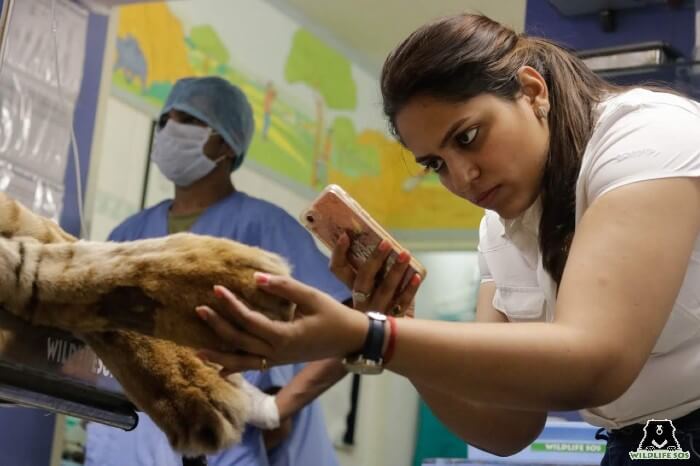 Who inspires you the most for the work that you do?
The animal care staff and rescue teams have been my ultimate source of inspiration in all these years. They are the first responders to a distress call for an injured animal, an elephant in distress, a drowning leopard, an electrocuted monkey or even a highly venomous snake. They never step down from their work and ensure that the animals are their first priority.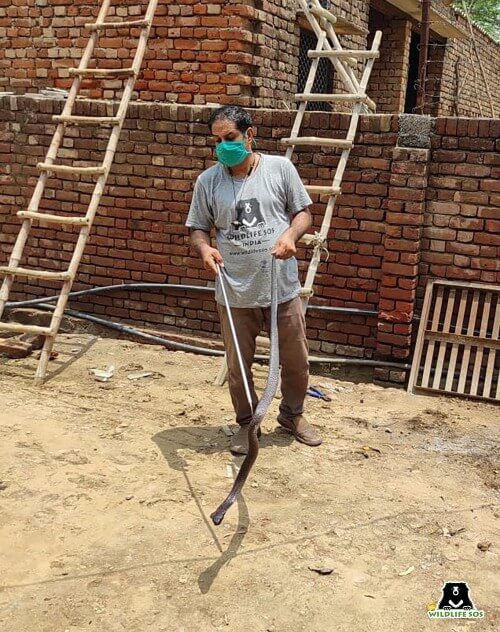 To take an example, all through the COVID19 lockdown imposed last year in the country and this year, when the second wave hit, our bear care staff and elephant care staff stayed at the Centre with the animals. Even when they contracted the infection, they ensured that in their absence, the animal is comfortable and well taken care of. Watching them work so hard makes me feel so proud, so content with the amazing team I have the privilege to work with.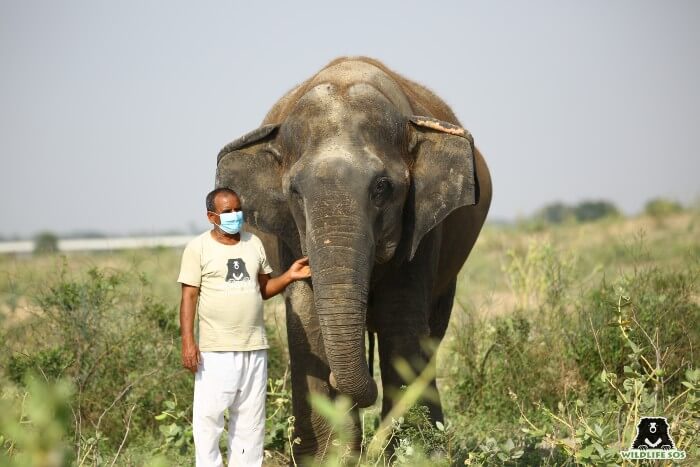 Su, you were here when Raju took his first steps of freedom and started his journey after rescue with Wildlife SOS. How was that experience for you?
Raju's was the first elephant rescue that I had ever witnessed.. I saw him only a few days after his rescue and his trauma was evident, especially in the way that he would bob his head displaying aggressive stereotypic behaviour. He would be anxious around new, unfamiliar faces and kept pacing around his enclosure. It was unsettling for him – the introduction to this kind life and the care, treatment which he was receiving. With all due credit to the field team, the veterinary team, our elephant care staff and the co-founders, Raju transformed into the calm, docile, gentle elephant that he is today.
For Raju's first rescueversary celebrations, we coordinated with a bakery in Delhi and took a 5kg cake for him! It was not sweet, had lots of fruit for him to devour and boy, was he elated!
Why do you think people should join Wildlife SOS?
The work culture is excellent here, and you get to work with a team that is driven, ambitious and passionate towards the cause. The animals – rescued elephants, leopards, monkeys, snakes, all of them – make you stay and work hard to ensure that they remain safe. What makes Wildlife SOS unique is how it lets you directly be a part of rescue missions and save animals, to change their lives forever. If you love animals, you know you are inclined to save them; Wildlife SOS is the place for you!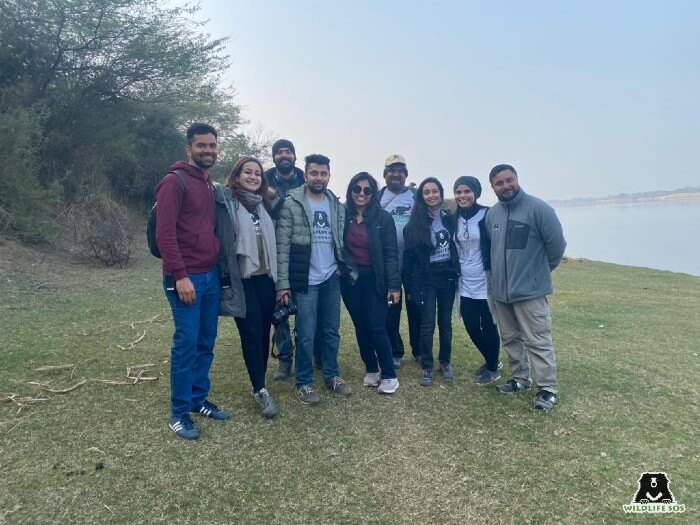 Is there any message you would like to give for our readers?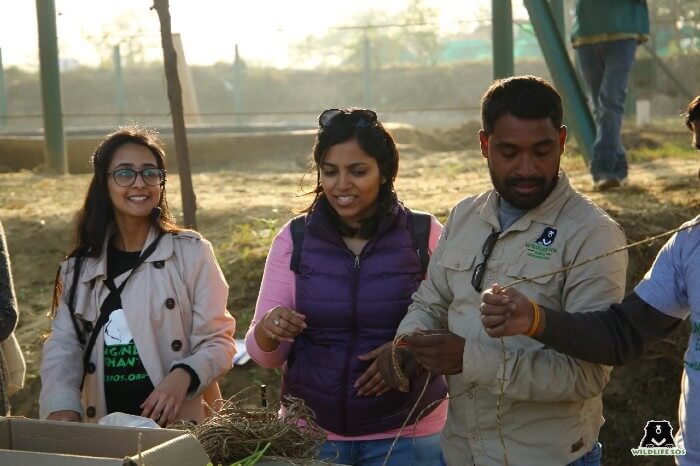 Please love and respect animals – no matter how big or small, they deserve to be protected. It is important for people to read more about the relevant issues that grapple the country's wildlife and raise their voice on these injustices. Never, ever ride an elephant or opt other unethical wildlife activities and definitely, support us on social media!