The past few months have been challenging for people all across the globe, with the second wave of COVID19 engulfing everyone in its horrors. For the Kalandar community, these unprecedented, grim times brought with them a sense of uncertainty of employment. The Wildlife SOS Kalandar Rehabilitation Programme, spearheaded by Ms. Rakhee Sharma, has been working to assist the Kalandar community with livelihood support, roofing support as well as in the education of their children.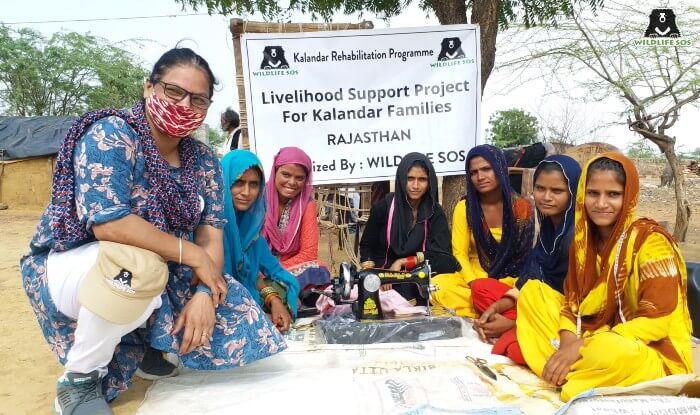 As a team and an organisation led by a woman, the pledge towards women empowerment has remained unfettered in all these years. Wildlife SOS has assisted many Kalandar women in establishing their own business by providing them with seed funds. These women have been trained in stitching and embroidery, thus enabling them to earn and establish themselves as independent, strong units in the society.
During the second wave of the COVID19 lockdown in May, our team visited Atru village in Rajasthan after learning about the condition of the community residing there. There was unemployment, despair and hopelessness in the hearts of these people, moving our team to tears. Without wasting another day, we knew exactly what we had to do, to restore hope in these gloomy times.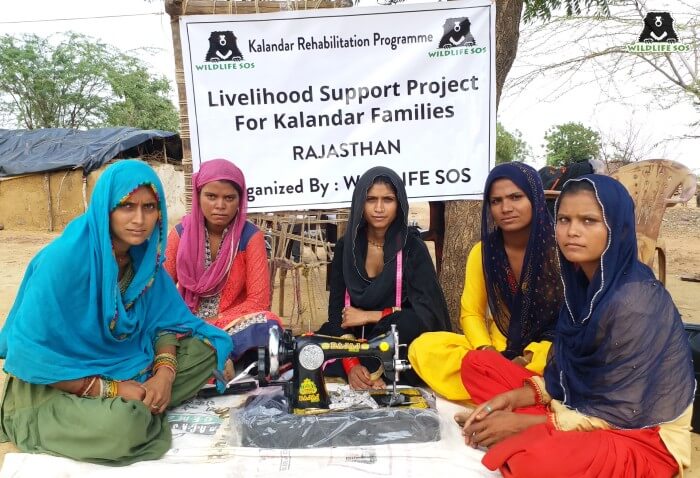 The women of the community took the lead and it was decided that we would train them in stitching and embroidery. This would be a perfect opportunity for women to open their own tailoring shops in and around the neighbourhood. Our team provided them with a sewing machine, threads, embroidery material and cloth to practice on, initially.
Mehnaaz Bee, who was already skilled at stitching and embroidery, was more than happy to train more women in her community. The team spoke to the villagers and encouraged women to join the training session, emphasizing the importance of this during the troubled times of the pandemic.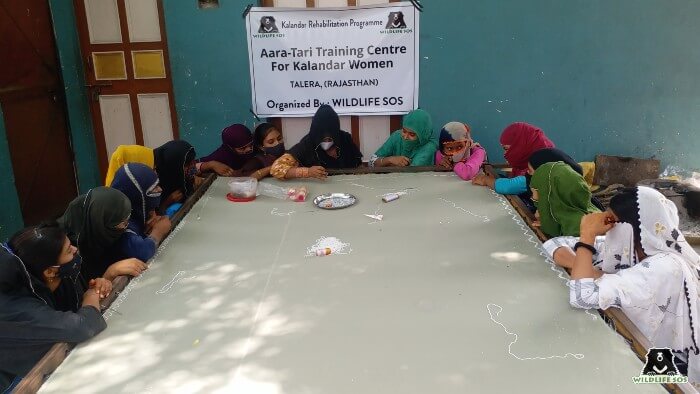 The first phase of this skill development exercise was attended by six women who were enthusiastic to learn stitching and know more about embroidery. These women are being trained by Mehnaaz Bee each day for 2-3 hours where they are learning to using the sewing machine, provided by Wildlife SOS to assist them. We will provide the women with INR 2000 each as a monthly allowance until their businesses are independently established.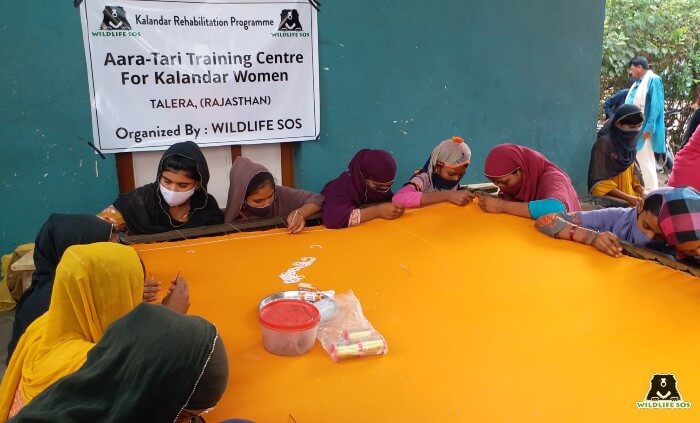 To continue our goal towards women empowerment, our team visited Talera village in Rajasthan to encourage them to join the training session as well. In the first visit, 12 women joined the programme and. Simran, one of the women from the group, volunteered to train the others to stitch.
To start off the workshop, two large pieces of fabric were given to the women for practicing embroidery along the border. Simran was there to answer their questions, teach them about different types of stitching and they even looked up the Internet for some trendy designs to work on! It was an exercise that helped them learn a new skill as well as brought a smile to their faces in these difficult times.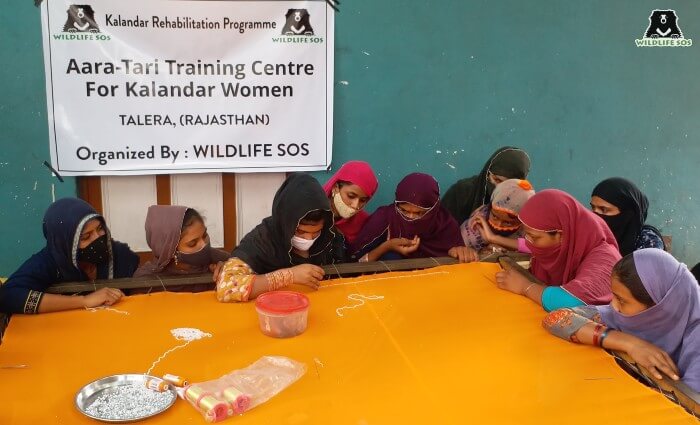 Wildlife SOS has assisted the women of the Kalandar community and trained them with sewing, knitting and stitching skills, previously as well. In fact, some of our merchandise have been designed exclusively by our Kalandar women, who never step back from bringing new ideas to the table every now and then! You can learn more about how Wildlife SOS supports women empowerment right here.